Article successfully added.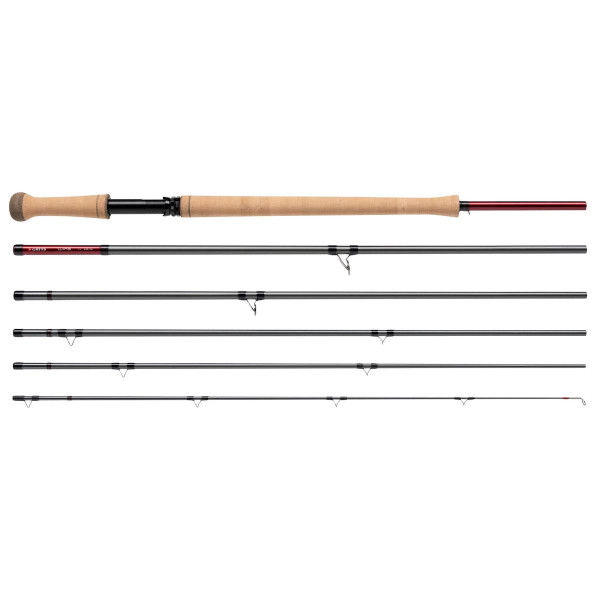 Greys Wing Trout Spey Travel Double Handed Fly Rod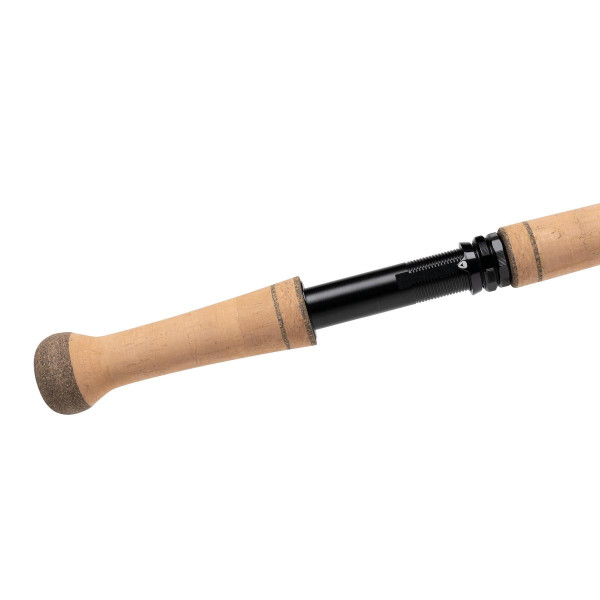 Greys Wing Trout Spey Travel Double Handed Fly Rod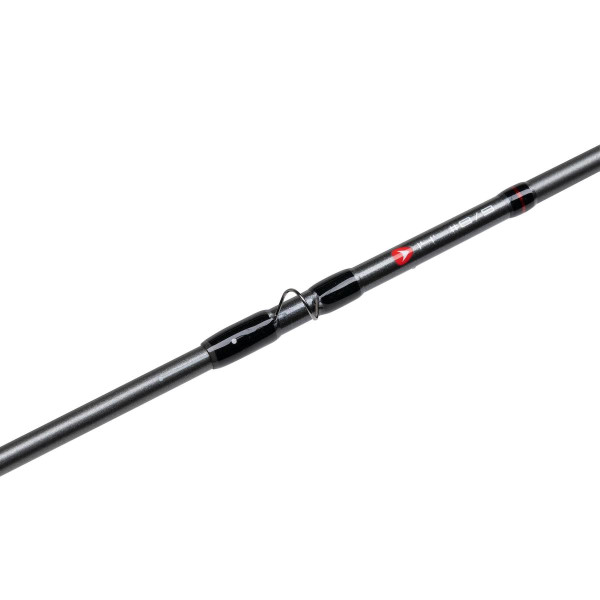 Greys Wing Trout Spey Travel Double Handed Fly Rod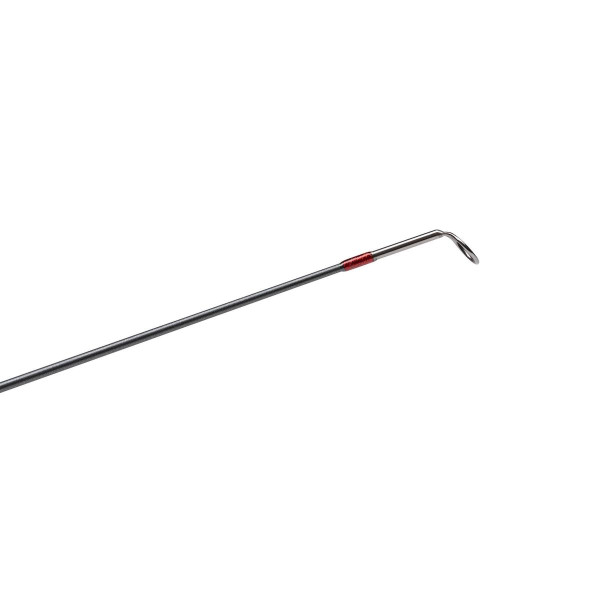 Greys Wing Trout Spey Travel Double Handed Fly Rod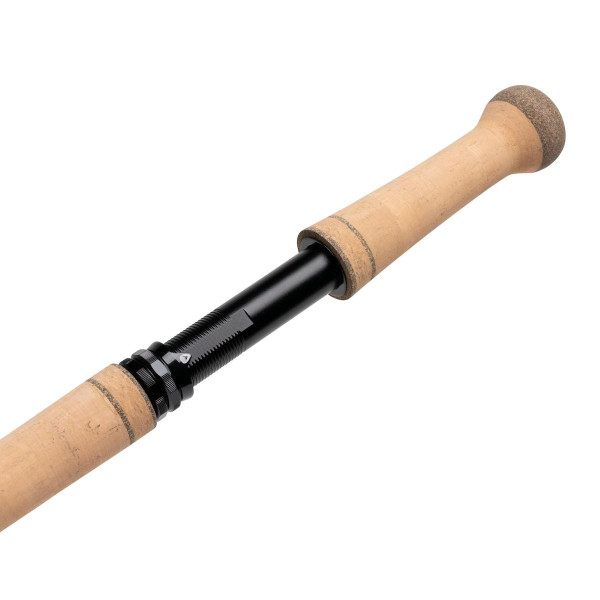 Greys Wing Trout Spey Travel Double Handed Fly Rod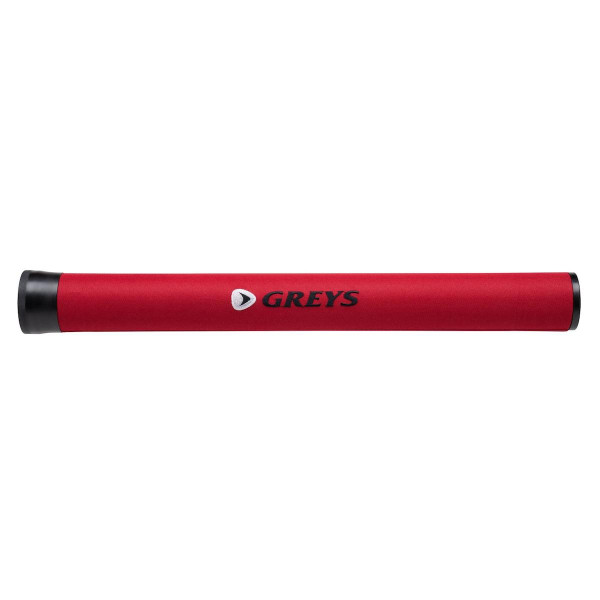 Greys Wing Trout Spey Travel Double Handed Fly Rod
Greys Wing Trout Spey Travel Double Handed Fly Rod
Greys Wing Trout Spey Travel Double Handed Fly Rod
The new Wing fly rod series from Greys: the new flagship of the popular manufacturer and an absolute highlight that powerfully stirs up the fly fishing market. Because so much technical finesse and expert know-how as in the new rod series has never been seen before in a Greys rod. And best of all: from small stream fishing, to Euro nymphing, to two-handed fishing for salmon, to uncompromising saltwater fishing for blue-water giants, the fully comprehensive rod series really covers all niches of fly fishing. The Wing Series is so broadly positioned that truly every fly fisherman will find the perfectly tailored rod for every conceivable use. And this at a very affordable price, typical for Greys. What all rods have in common is the high-modulus carbon blank, which uses the Greys-typical Powerlux matrix - a technology that makes the blank particularly strong at relatively small diameters. The action and the structure of the respective blanks was thereby tailored to the intended area of application of each individual rod model. Visually, the series impresses with a uniform, modern and very chic look: The matte carbon gray does not reflect light and reduces the scaring effect in tricky conditions, while in the hand part the parts in "Glossy Red" give the rods a very noble "touch". Ergonomically designed handles made of high quality cork and custom reel seats with double lock nut complete the overall picture.
Wing Travel Trout Spey
Within the new Wing series, we are especially pleased that Greys did not compromise on a travel version. The Wing Travel combines the travel-friendliness of a 6-piece fly rod with the performance of a 4-piece! An ideal choice for all those who are drawn to fishing in remote distances or who are simply dependent on a small pack size. Because due to the multiple division, the rods fit into any luggage and accompany you to all destinations, whether far or near. The fact that these models also include a Trout Spey version is by no means a standard feature, but will make many Spey enthusiasts out there (including us here at adh-fishing) very happy. Whether fishing with light, integrated Skandi lines for local trout in the creek, or with short shot heads for smaller salmon in Norway, the range of use for this 11 ft. #3 is larger than you might think. Even single-handedly, the rod can be operated excellently, so that you can not only cast ordinary WF lines perfectly, but also modern nymphing techniques can be operated. The universal and very user-friendly, consistent action with fast recovery conveys a lot of feedback in the cast, whether with "normal" WF lines overhead, with longer Skandi lines or even more compact Skagit systems. The application-oriented construction rounds off the overall picture of the rod perfectly in our eyes.
Details:
Travel-friendly Trout Spey rod with small pack size
#3 in 11 ft.
Medium-fast action with quick recovery
User-friendly casting experience with a variety of different line types
High modulus, slimline Powerlux carbon fiber blank
High quality AAA two-hand cork handle
Black anodized aluminum reel seat with double lock nut
Hard chrome snake guides
Stripping guides with SiC inlay
Matte blank in "Carbon Grey" is non-reflective
Chic details in "Glossy Red" in the handle section
Model ID and alignment dots on each rod section
6 pieces for easy transport in any luggage
Delivery in sturdy rod tube
| Class | Length | Reel Seat | Parts | Handle |
| --- | --- | --- | --- | --- |
| 8/9 | 14 ft (4,27 m) | Down-Locking | 6 | TPSF Spey Handle |
About Greys:
In the world of fly fishing, the British manufacturer Greys is known for modern fly rods and reels since 1968. In fact, all products from Greys have one thing in common: They combine a well-thought-out design with an outstanding value for money. Therefore, it is hardly surprising that every generation of the GR fly rod series has been extremely popular among fly fishermen worldwide. These rods offer a truly amazing performance that no one would have expected at this price – exactly what Greys is known for. Without a doubt, the close connection to the premium manufacturer Hardy has a great influence on the development of these fantastic products!