Article successfully added.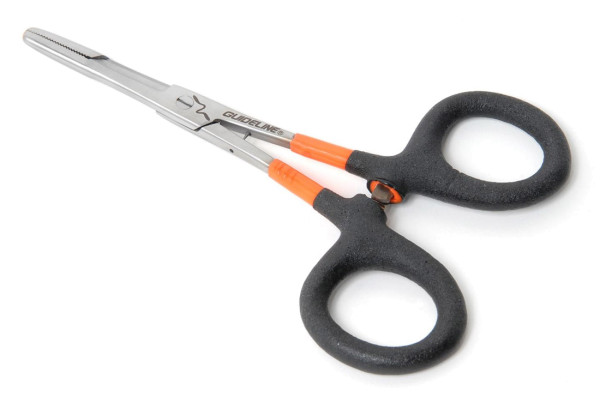 Guideline Trout Forceps
Guideline Trout Forceps
Guideline Salmon Forceps have the slightly wider and thicker thicker jaws compared to Guideline Trout forceps and thus are perfectly suited for salmon flies, small streamers and large nymphs. The high quality jaws close tightly enabling you to crimp down hook barbs with ease. These forceps feature an integrated scissor for leader and tippet works as well as a thorn to clear clogged hook eyes - a very practical piece of gear.
Details:
Forceps for salmon fishing, small streamers and large nymphs
Length: 15,5 cm
Integrated scissor for leader/rig works
Integrated thorn to open clogged hook eyes
PVC coated grip
Serrated jaws for good grip