Article successfully added.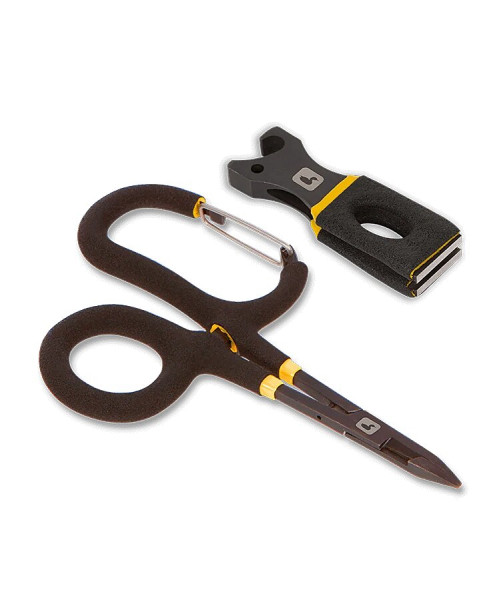 Loon Iconic Tool Kit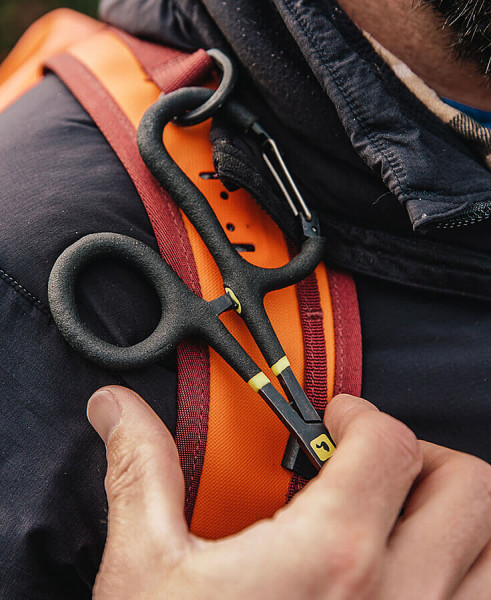 Loon Iconic Tool Kit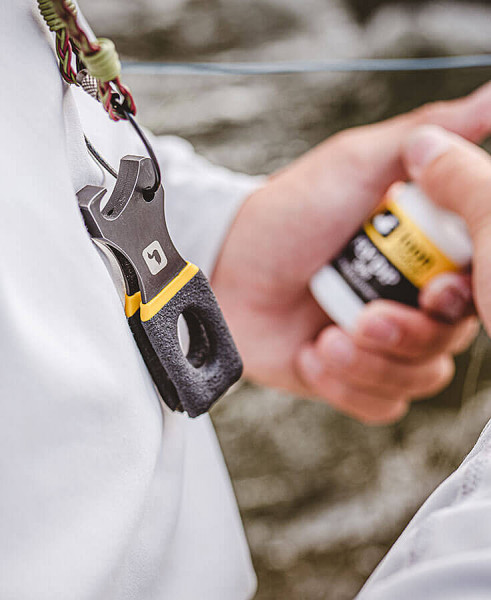 Loon Iconic Tool Kit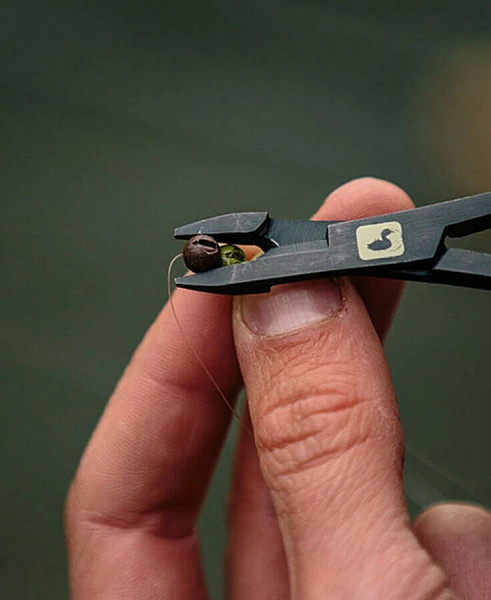 Loon Iconic Tool Kit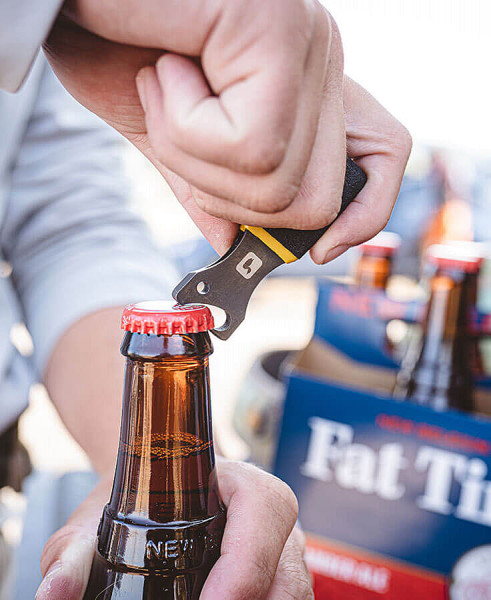 Loon Iconic Tool Kit
Loon Iconic Tool Kit
Whether at the tying desk or on the water: the practical and well thought-out tools from Loon Outdoors have made our lives much easier and we no longer want to do without them. Behind the brand are passionate fly fishers who have recognized the need for high-quality tools and implemented them perfectly.
The new Loon Iconic Tool Kit is no different: extremely compact, always at hand and full of useful features: This first-class set consists of two premium tools that will accompany and support you in every fishing situation imaginable: the Loon Rogue Quickdraw Forceps Pliers Scissors and the Loon Nip N' Sip XL Nipper with Bottle Opener!
About the Loon Rogue Quickdraw Forceps plier scissors:
In addition to the Ergo Series for delicate work at the tying table, the Rogue Series provides your tools for tough outdoor use. All handles are covered with non-slip foam, so they offer optimal grip and in winter you have not only ice-cold steel in your hand. To be more precise, this is stainless surgical steel with a matte black finish and loon-yellow accents - looks stylish and even helps you when you have to look for the tool in the grass or on the river bank ;-)
You can attach the Rogue Quickdraw plier shears almost anywhere! Either directly like an artery clamp or like a carabiner on any D-ring or attachment loop - one side of the handle is equipped with a handy clip. The jaws are designed narrow, so you can grip any hook securely and also pinch barbs easily, from the small CDC dry fly to the largest saltwater hooks. In addition to the normal pliers function, you also have a sharp cutting edge for all types of leader. Of course, the needle for the hook eye may not be missing and completes this extremely reliable multifunctional tool.
Details:
Pliers with additional sharp cutting edge for leader and co.
Large handle for extra grip
Length: 16 cm (6.25")
Rogue Comfy Grip
Matte black finish
Surgeon grade stainless steel
Needle to free the eye of the hook
Artery clip closure for fastening
Built-in carabiner clip in the handle
About the Loon Nip N' Sip XL Nipper with Bottle Opener:
The latest version of the Nip & Sip line clipper is extra large and fits perfectly in the hand. This is helped not least by the ergonomic and non-slip coated thumb pad. Especially for fly fishers with large hands a practical feature. The stainless steel is 100% salt water resistant and prevents the formation of unsightly stains. Thirsty for a cold beverage? A quick flick of the smart integrated bottle opener and you're ready to cheers to a successful day of fishing.
Details
High quality nipper
Super sharp cutting blades: Prefect for nylon, fluorocarbon and braided lines
Extra large thumb pads
Comfortable, non-slip design - perfect for wet, cold hands
Stainless steel construction
Integrated bottle opener
Lanyard included
Note: Shipped without accessories pictured.
About Loon:
The American manufacturer Loon Outdoors is known worldwide for all kinds of high-quality tools and accessories. Due to their practice-oriented design, these proven products will come in handy in many different situations – both while fishing and tying flies. Thereby, they make the small challenges in the world of fly fishing much easier – whether it's a complicated fly tying step or unhooking a fish. Last but not least, these products with their iconic black and yellow design offer a truly outstanding value for money.