Article successfully added.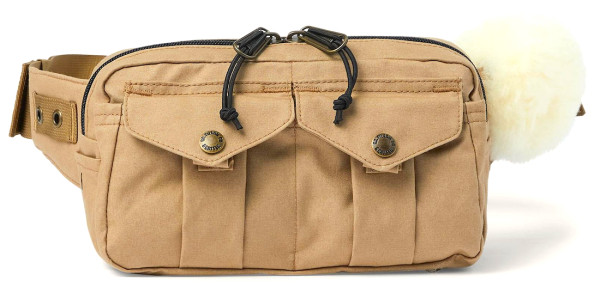 Filson Compact Fishing Waist Pack dark tan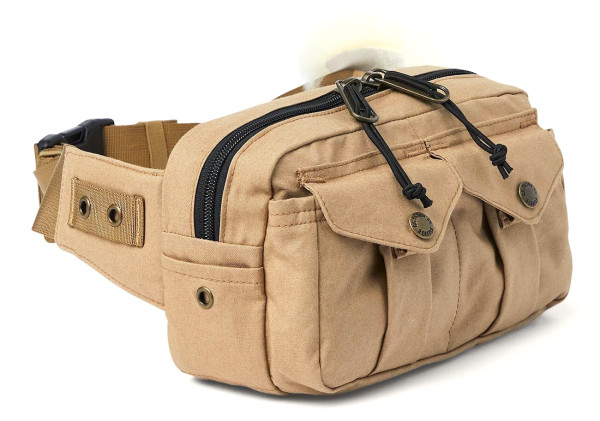 Filson Compact Fishing Waist Pack dark tan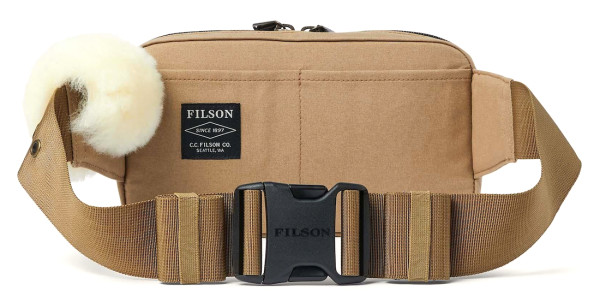 Filson Compact Fishing Waist Pack dark tan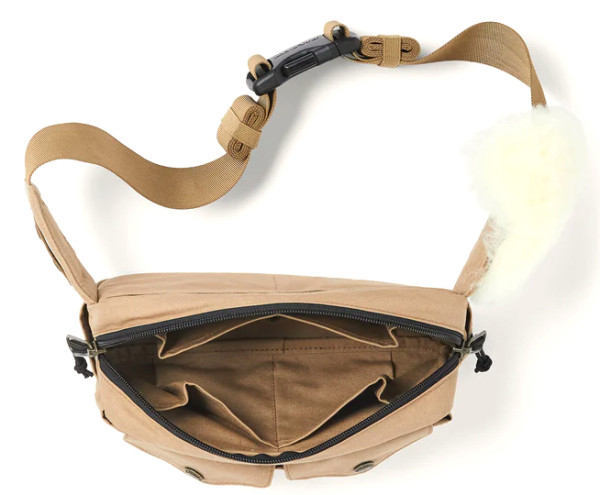 Filson Compact Fishing Waist Pack dark tan
Filson Compact Fishing Waist Pack dark tan
A waist bag is an ingenious option for fishing days when you can manage with little equipment. In addition, the back is free and well ventilated on warm days and who needs something from the bag can simply pull it forward around the waist - simply uncomplicated!
The Filson Compact Fishing Waist Pack bag is an extremely high quality fishing bag from the Fishing series of Filson. It is made of extremely robust cotton and is provided with a Tin cloth oil-fisnish for many years of protection, which even provides a light impregnation. When developing the hip bag, Filson consulted with experienced guides from the scene to develop an ideal hip bag for the most important utensils. Thus, the arrangement of the pockets is more than ingenious and extremely user-friendly. In addition to the large main compartment, which holds fly boxes and other essentials, the bag has two small pockets with snap closures for tippets and other items. The sheepskin offers further space, for example for wet flies before they are sorted into the fly box or knotted back to the leader. However, it can be easily removed to protect it from rain, for example.
The Filson Compact Fishing waist bag is a small, extremely robust companion on your fishing days. It can also be combined wonderfully with the Chestpack from Filson.

Details:
Lightweight and extremely robust hip bag from Filson
225 g 100% cotton, Shelter Cloth with Dry Finish + polyethylene foam
Australian sheepskin, shearling + nylon belt
Large main compartment for fly boxes
Snap-flap pockets for accessories
Eyes at the bottom of the pockets for drainage
Dimensions: 23,5 cm x 13,3 cm x 6,4 cm
Color: Dark Tan
About Filson:
Filson - Rugged quality for over 125 years. Born in 1850, C. C. Filson inherited the pioneering spirit and love of nature from his father. After establishing a settlement in Nebraska and moving across the country as a railway conductor, he moved to the small town of Seattle, Washington in the 1890s. There he started his own company and became the first go-to place for hundreds of gold diggers heading north during the gold rush of the late 19th century. Since then, the name 'Filson' has been synonymous with uncompromising quality and robust materials! And after the gold diggers, it was mainly hunters, anglers, sailors and miners who appreciated Filson's robust and comfortable outdoor clothing. And this has not changed until today!