Article successfully added.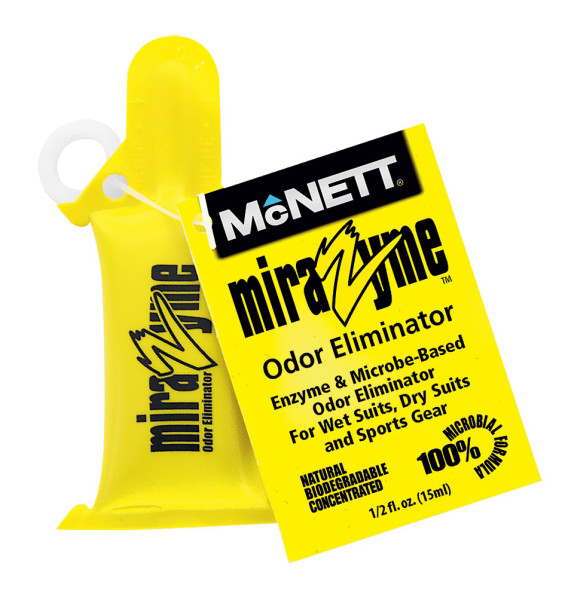 McNett MiraZyme Odor Eliminator
McNett MiraZyme Odor Eliminator
When wading equipment and outdoor clothing are used intensively, unpleasant odors are hardly avoidable. Since the sensitive fibers and membranes often may not be washed well in the washing machine or with aggressive detergents, these annoying odors are difficult to eliminate. But MiraZyme provides a remedy! This powerful, natural odor fighter eliminates unpleasant odors by attacking them directly at their source. Consisting of a natural enzyme and microbe mixture, the bacteria, mold or other fungi responsible for the odor are efficiently killed.
Whether it's for your shoes, waders, functional underwear or your sports gear, you can use MiraZyme on all textiles and fabrics without hesitation, as the ingredients are completely natural and 100% biodegradable.
Details:
Effective and lasting elimination of odors
Easy and quick application
Consists of natural enzymes and bacteria
Increases the hygiene of your equipment
Hypo-allergenic
100% biodegradable
Made in the USA
Content: 15 ml