Article successfully added.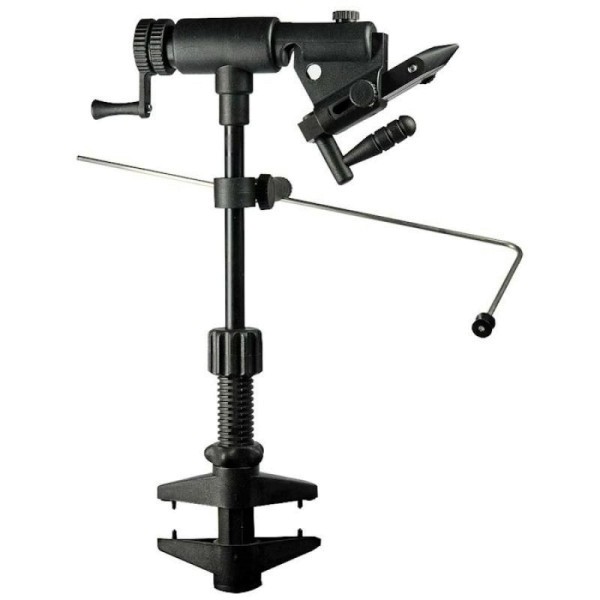 Danica Danvise Fly Tying Vice with table clamp
Danica Danvise Fly Tying Vice C-Clamp
This Tying Vise offers the core vise characteristics. Handling is very easy. The adjustments of the clampjaws for your requested hooksize is done in seconds. The jaws are made of hardened steel.
Due to the rotating ball-bearing mechanism, it offers you to rotate the fly on the center axis. Therefore you can check the symmetry of your fly during your tyingsteps without having the hook shank turning away and the tying thread glide off.
According to our Experience this tyingvise will hold midget hooks of the size 22 and also bigger one in size 6/0.
One of the Best in the matter of "Value for Money"

Options
This tying vise is equipped with a c-clamp to fix to your tabletop. You can extend this vise with a bottom plate for better hold.