Article successfully added.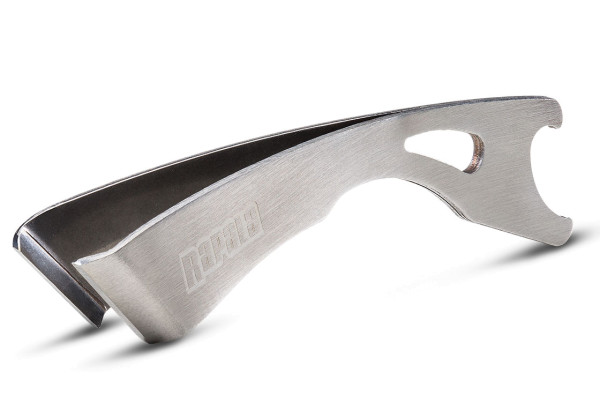 Rapala RCD Mini Clipper Nipper
Rapala RCD Mini Clipper Nipper
Sturdy stainless steel clipper for intensive use. It cuts both thick mono and fluorocarbon material, as well as most braided lines with ease. Ergonomically shaped and very light, it is not only comfortable to use, but also fits easily into any tackle box. At the practical attachment eyelet you can attach it perfectly to the lanyard, key ring, or wading jacket, that he is always handy at hand. As a little gimmick on top: an integrated bottle opener.
Details:
Stainless steel
Salt water resistant
Sharpened jaws
Ergonomically shaped
Integrated bottle opener
Fixing eye
Length: 7cm
About Rapala:
Rapala has been one of the top brands for spin anglers for ages and not without good reason. Frequent innovations, high quality products and absolute exceptional catches on the lures have contributed to the fact that anglers in over 140 countries trust the Finnish manufacturer. Starting with wooden hardbaits, the products have always evolved and almost every new development directly becomes a classic. Meanwhile, Rapala offers everything the spin fishing heart can desire - from rods and landing nets to bags and backpacks, to tools and much more.