Article successfully added.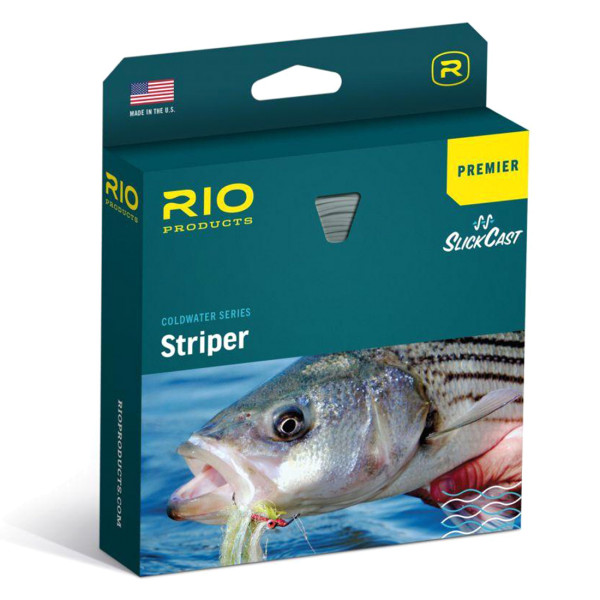 Rio Premier Striper 30' Sink Tip Fly Line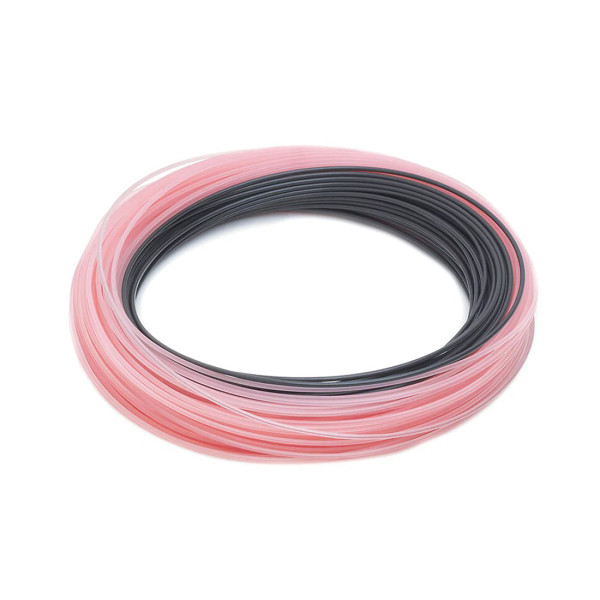 Rio Premier Striper 30' Sink Tip Fly Line

Rio Premier Striper 30' Sink Tip Fly Line
Rio Premier Striper 30' Sink Tip Fly Line
In the U.S., the demand for a special line was so high that RIO has developed a designated line specifically for fishing striper. We have already learned to love the floating and intermediate models on our domestic predatory fish, such as pike, sea trout, perch, walleye and Co. But with the Rio Premier Striper DC 30 ft sink lines, RIO is opening up whole new doors for us. In different weight and sinking rate gradations, the series offers a range of interesting sinking lines for targeted predator fishing in very deep water layers, be it for pike and perch in deep lakes or reservoirs, for cod in the fjords of Norway or for striped bass off the east coast of America.
In contrast to many comparable, fast-sinking lines, Rio has built a cool feature into this special line: The line is density compensated over the entire length of the head! This means that the sink rate decreases gradually and seamlessly from the tip to the running line. The combination of different sink rates along the line profile creates a gradual transition between the different densities. This results on the one hand in better casting properties, but on the other hand in a much more homogeneous sinking behavior and thus much more control in fly retrieve and bite detection.
The taper of the line is optimized to deliver large and weighted flies towards the horizon even in strong winds, but at the same time is stable in the air. This allows to perfectly match the shooting point of the line and thus come to maximum casting distances. When fishing sinking lines, this is especially helpful as we ideally cover as much water surface as possible to find the fish.
The compact head quickly transitions into the slick running line, which has incredibly good shooting characteristics thanks to the ultra-smooth SlickCast coating. In practice, this allows particularly long casts with very few false casts. With heavy rods, in strong winds or with large flies, this property comes in especially handy.
Rio Technology: Slick Cast
The name says it all! With this new technology, Rio has really shaken up the fly line market. Rio itself promotes it as the smoothest coating on the market. Shootability, noise minimization and durability of the line are improved. We ourselves found the lines so smooth that we had to rein ourselves in a bit at first to avoid overshooting the metaphorical mark. So we can subscribe to Rio's claim.
Details:
Compact, extra-fast sinking predator fishing line
Ideal for long distance casting with few empty casts
For fishing in deep water or strong currents
"Density compensated" - graduated sinking rate for more control
Slick Cast: Ultra-smooth coating for better shooting characteristics, longer durability and less noise
Low stretch core for best bite conversion and fly control
No curling in cold conditions
DualTone: Distance control thanks to dual tone
Super strong welded loops on both ends of the line
| Line Weight | Sinking Rate | Head Length | Line Length | Color |
| --- | --- | --- | --- | --- |
| 250 grain / 16,2 g | 2-6,5 ips (5,1-16,5 cm/s) | 10,7 m (35 ft) | 100 ft (30,5 m) | black/grey |
| 300 grain / 19,4 g | 2-7,2 ips (5,1-18,3 cm/s) | 10,7 m (35 ft) | 100 ft (30,5 m) | black/salmon |
| 350 grain / 22,7 g | 2-8,2 ips (5,1-20,8 cm/s) | 10,7 m (35 ft) | 100 ft (30,5 m) | black/blue |
| 400 grain / 25,9 g | 2-8,5 ips (5,1-21,6 cm/s) | 10,7 m (35 ft) | 100 ft (30,5 m) | black/yellow |
| 450 grain / 29,2 g | 2-9 ips (5,1-22.9 cm/s) | 10,7 m (35 ft) | 100 ft (30,5 m) | black/tan |
About Rio:
Established back in 1990, the American manufacturer Rio Products is known worldwide for premium fly lines. They are made in Idaho (USA) and they set new standards in many different ways due to the patented Rio technologies. In fact, they offer a truly outstanding performance and great durability. Therefore, they will easily please the most demanding fly fishermen. In addition to modern fly lines, this impressive selection also includes shooting heads, running lines and all kinds of leaders. Therefore, Rio offers the perfect line for every type of fishing – whether you're fishing a trout stream or a saltwater flat!