Article successfully added.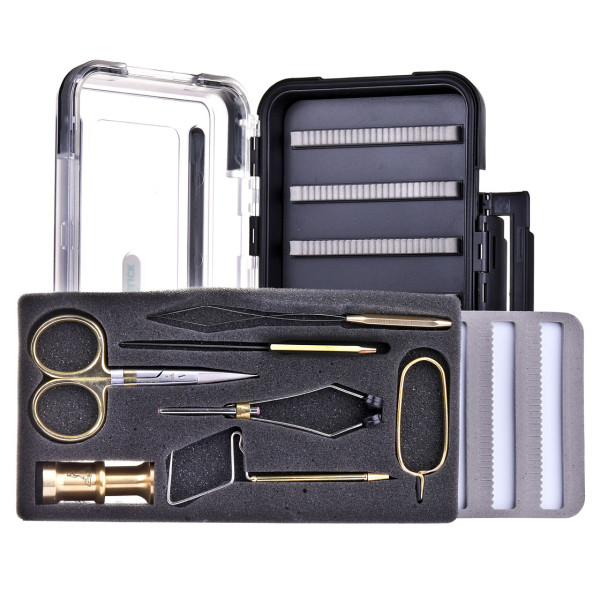 New
Price
Dr. Slick Tying Kit Bindewerkzeug Set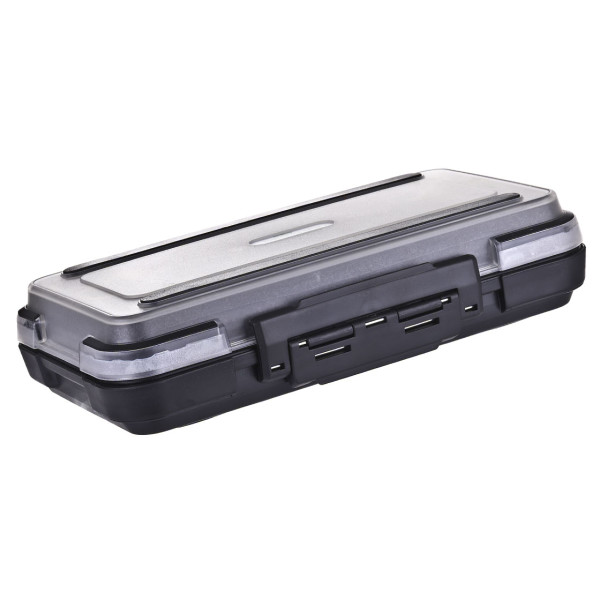 New
Price
Dr. Slick Tying Kit Bindewerkzeug Set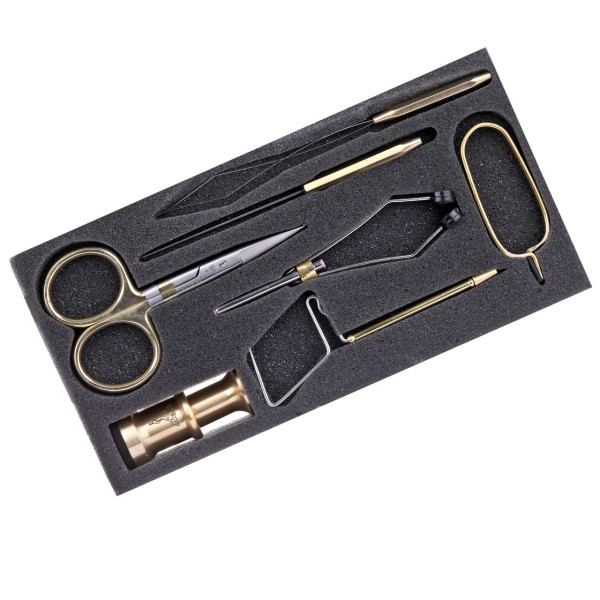 New
Price
Dr. Slick Tying Kit Bindewerkzeug Set
was

€119.90 *

(16.68% Saved)
€99.90 *
Prices incl. VAT plus shipping costs
In stock. Delivery time 1 - 3 work days.
Dr. Slick Tying Kit Bindewerkzeug Set
The Dr. Slick Tying Kit Set is a comprehensive tying tool set, which is delivered in a practical box, which also serves as a fly box.
The tool set from Dr. slick is ingenious for the entry into fly fishing, because the well-equipped set offers an ingenious selection of tying tools that should not be missing on any tying table. In addition to the must-haves, a bobbin and high-quality scissors, a dubbing needle, a threader, hackle clamp, hair stacker and of course a head knot tyer belong to the toolbox.
The tools are secured in a cut-out foam insert, so that orderly and clear access is possible at all times. The foam insert with the tools can also be removed from the tin, so the tin is a more than ingenious fly box that offers enough space for the first, self-tied flies. The sealed tin has a sturdy closure that protects the fly tin from water penetration at all times.
In short: The Tying Kit from Dr. Slick is a comprehensive, ingenious tool set with high-quality tying tools. The tin thereby not only keeps the tools safe, it can likewise safely store the first tied flies!

Details:
High quality tying set from Dr. Slick
Extensive equipment of tying tools
Foam insert for organized overview
Storage box can be used as a fly box
Robust closure on the sealed box
7 essential tying tools
Dr.Slick sticker included
About Dr. Slick:
In 1989 DR. SLICK COMPANY was founded by a surgeon with the sole purpose of developing the highest quality fishing and fly tying tools. The precision tools go through a 6-step inspection process during manufacturing to ensure that each tool has a high standard of quality that is second to none. To this day, Dr. Slick's tying tools are designed by anglers for anglers and always inspire with innovative, flawless accessories for the tying table.