Article successfully added.

Vision Hero Pike Single Handed Fly Rod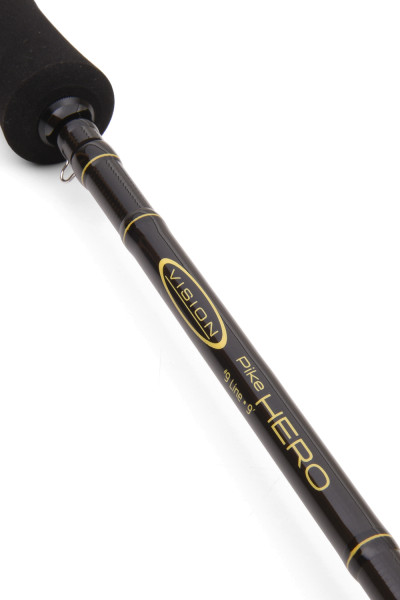 Vision Hero Pike Single Handed Fly Rod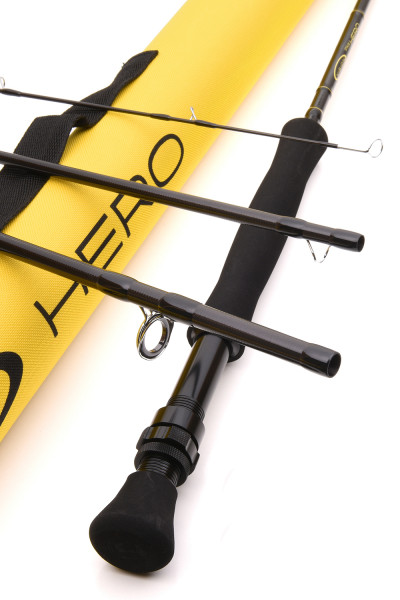 Vision Hero Pike Single Handed Fly Rod
Vision Hero Pike Single Handed Fly Rod
The fly rods from Vision stand for many years for an excellent price-performance and a high fun factor when fishing for pike and other predators. This tradition is also continued by the latest Pike Hero fly rod.
The Pike Hero fly rod from Vision is a perfect fly rod for fishing for pike and other large predators. The medium-fast blank of the semi-ground fly rod carries small as well as large flies with ease and has enough power reserves to pump even a fat winter mummy to the surface. Much more, the ingenious action of the rod offers the possibility to transport floating as well as sinking lines equally towards the horizon. Even the so-called lifting of a sinking line out of the water is no problem for the strong predator rod.
Unlike its colorful predecessor, the Pike Hero comes in a plain black, with few yellow highlights. The sturdy EVA handle, however, remains, but it has established itself in recent years with most pike junkies as the 1st choice. Matching the black blank and handle of the fly rod, the robust reel seat is also black and perfectly complements the components. The reel seat has two different nuts for countering the reel seat. The front nut is chosen slightly larger and offers optimal grip for the fingers through a web serration to achieve a high clamping moment. Thus, the role sits bombproof even over several days. The second nut is a simple lock nut, which secures the design again.
The Vision Pike Hero in a black, timeless design is a perfect fly rod for fishing for predatory fish like pike and Zander. A versatile, medium-fast action of the rod allows it to carry different lines and different flies with equal ease. The powerful action of the rod's backbone completes the picture to the perfect predator fishing rod - once again, a more than successful pike rod from Finland with a high fun factor!


Details:
Medium-fast fly rod for pike and other big predators
Chrome-plated stainless steel snakes and guide rings
Half ground banks with yellow highlights
Handles small and large flies with ease
Casts floating and sinking lines alike
EVA handpiece and fighting butt
Cordura rod tube with carrying strap
Color: Black
4-piece
| Class | Length | Weight | Action |
| --- | --- | --- | --- |
| 8 | 9 ft (2,75 m) | 131 g | Medium-Fast |
| 9 | 9 ft (2,75 m) | 134 g | Medium-Fast |
| 10 | 9 ft (2,75 m) | 143 g | Medium-Fast |
About Vision:
Established back in 1997, the Finnish manufacturer Vision offers almost everything that you need for fly fishing. In addition to rods and reels, this impressive selection also includes wading clothes and all kinds of accessories. In fact, all Vision products have one thing in common: They combine a modern design with an outstanding value for money. Summarized, this manufacturer is known for its proven products in the mid-range price segment. In recent years, Vision also gained a great reputation for their selection of modern high-end rods.