Article successfully added.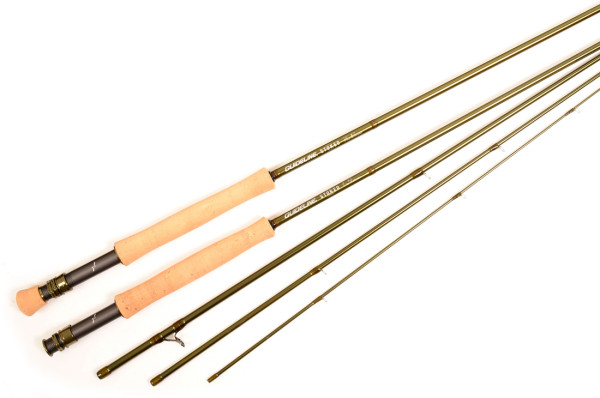 Guideline Stoked Single-Handed Fly Rod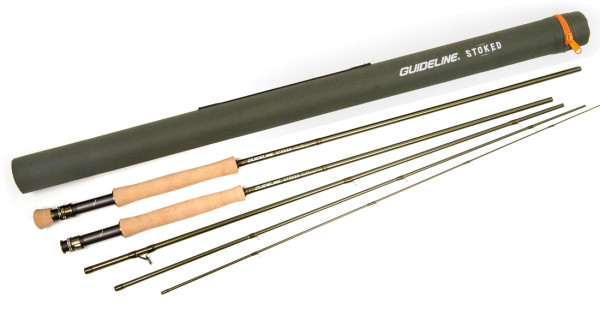 Guideline Stoked Single-Handed Fly Rod

Guideline Stoked Single-Handed Fly Rod
Guideline Stoked Single-Handed Fly Rod
"Stoked" is the perfect word to describe the feeling we had the first time we put this rod in our hands - especially in terms of the impressive performance, which nobody would have expected at this price. With the Stoked single-handed fly rod, the Scandinavian cult brand, Guideline, has undoubtedly managed to raise the bar in the lower-price segment!
Their modern carbon fiber blank based on the proven construction of the Guideline Elevation series has a very soulful, medium-speed action. It also combines impressive lightness with excellent stability. Therefore, the Stoked fly rod offers versatile all-around performance for a wide variety of fly fishing techniques - from dry flies to nymphs, and throwing streamers. In addition to the excellent performance and quality of this rod, we are thrilled by its modern production method, which sets new standards in many respects. In doing so, it is produced according to a very environmentally conscious principle, leaving a minimal "ecological footprint". For example, an ECO-Poxy finish is used, and the high-quality rod tube and fabric bag are mostly made from sustainable and recycled materials. That's why Guideline sets new standards in terms of environmental awareness with the Stoked fly rod, without sacrificing performance - and even at a very attractive price!
With the Guideline Stoked Single-Hand Fly Rod, the name is undoubtedly the program, because we are STOKED in every way!
Details:
A versatile single-handed fly rod with medium-speed action - a new price-performance miracle from Guideline!
Modern carbon fiber blank based on the proven design of the Guideline Elevation series - reliable, light and strong!
ECO-Poxy paint for the benefit of the environment
High-quality hard chrome guide ring
Guide windings made of recycled polyester
Full-Wells 3A cork grip with no rubber additives to reduce adhesive use
Reliable reel seat made of anodized aluminum
Blank Color: stylish olive-green with color-coordinated windings
4-piece construction
Rod tube with a minimum diameter of 5cm - saves space and critical weight when traveling!
Rod tube and fabric bag mostly made of sustainable and recycled materials and labeled with non-toxic ink
| Class | Length | Weight | Casting Weight | Handle |
| --- | --- | --- | --- | --- |
| # 4 | 8,6 ft (2,62 m) | 78 g | 9 - 11 g | Full Wells |
| # 5 | 9 ft (2,75 m) | 94 g | 11 - 13 g | Full Wells |
| # 6 | 9 ft (2,75 m) | 96 g | 13 - 15 g | Full Wells |
| # 6 | 9,6 ft (2,92 m) | 106 g | 13 - 15 g | Full Wells |
| # 6 | 10 ft (3,05 m) | 109 g | 13 - 15 g | Full Wells |
| # 7 | 9 ft (2,75 m) | 98 g | 17 - 19 g | Full Wells + Fighting Butt |
| # 7 | 9,6 ft (2,92 m) | 108 g | 17 - 19 g | Full Wells + Fighting Butt |
| # 7 | 10 ft (3,05 m) | 111 g | 17 - 19 g | Full Wells + Fighting Butt |
| # 8 | 9 ft (2,75 m) | 99 g | 19 - 21 g | Full Wells + Fighting Butt |
| # 8 | 9,6 ft (2,92 m) | 110 g | 19 - 21 g | Full Wells + Fighting Butt |
| # 9 | 9 ft (2,75 m) | 101 g | 21 - 23 g | Full Wells + Fighting Butt |
= Class = Length = Weight Casting- = Casting Weight&nbsp = Handle