Article successfully added.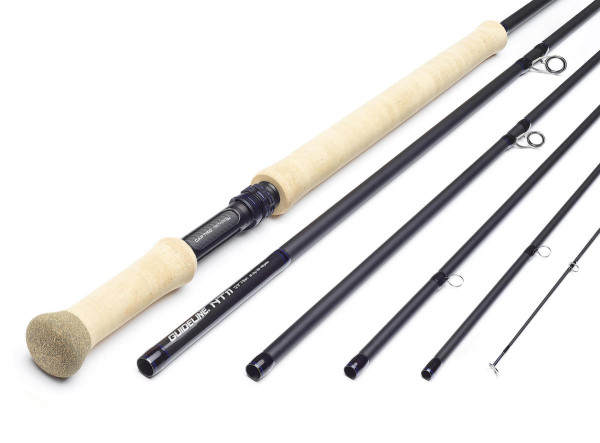 Guideline NT11 Salmon & Seatrout Double Handed Fly Rod 6pc.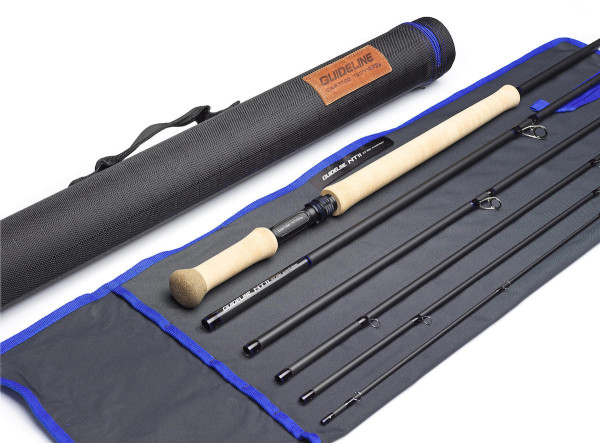 Guideline NT11 Salmon & Seatrout Double Handed Fly Rod 6pc.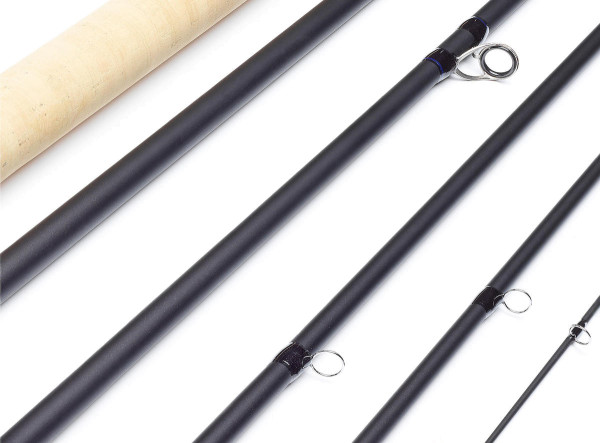 Guideline NT11 Salmon & Seatrout Double Handed Fly Rod 6pc.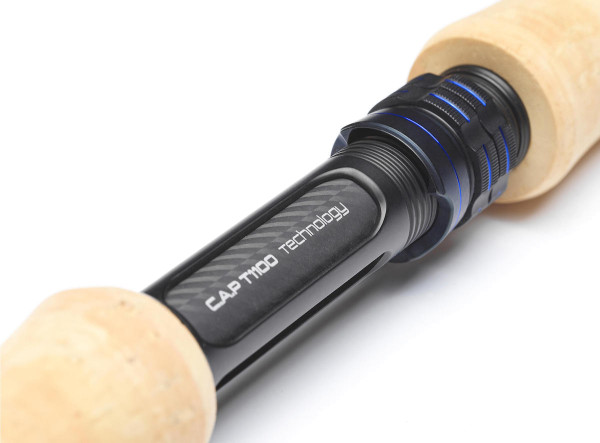 Guideline NT11 Salmon & Seatrout Double Handed Fly Rod 6pc.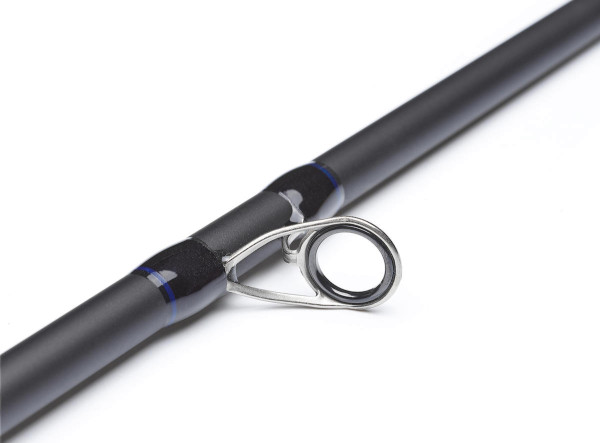 Guideline NT11 Salmon & Seatrout Double Handed Fly Rod 6pc.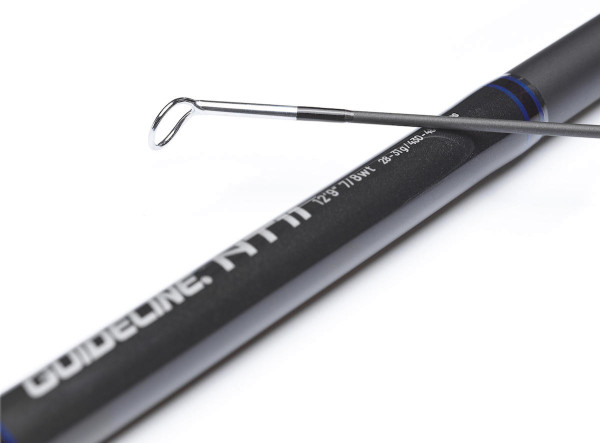 Guideline NT11 Salmon & Seatrout Double Handed Fly Rod 6pc.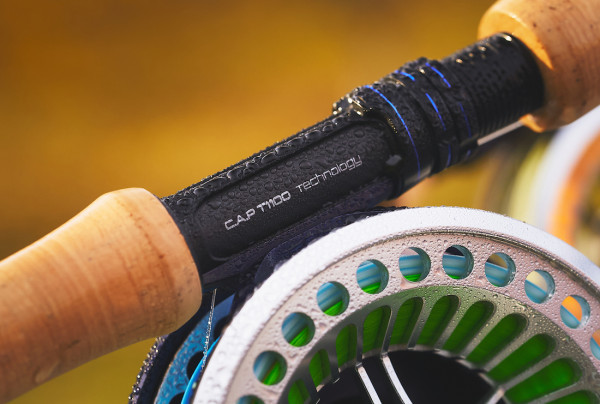 Guideline NT11 Salmon & Seatrout Double Handed Fly Rod 6pc.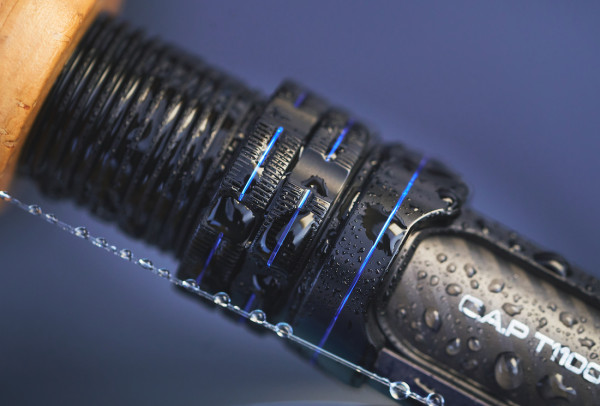 Guideline NT11 Salmon & Seatrout Double Handed Fly Rod 6pc.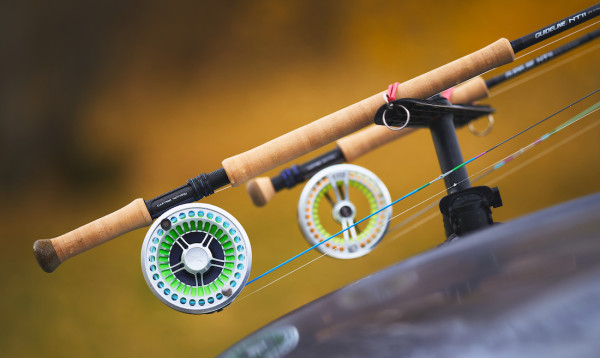 Guideline NT11 Salmon & Seatrout Double Handed Fly Rod 6pc.
Guideline NT11 Salmon & Seatrout Double Handed Fly Rod 6pc.
Guideline NT11 Salmon & Seatrout Double Handed Fly Rod 6pc.
May we introduce: The NT11 rods from Guideline. The legacy of Leif Stävmo, who not only developed the successful previous model in this series, the NT8, but has also been responsible for many of the best trout and salmon rods of the Norwegian brand since 2001. His masterpiece, which he passed on to Guideline on his retirement after many years of intensive rod building. However, these very special fly rods are not only the result of his decades of expertise, but also the use of the latest and most advanced graphite materials used in the modern aerospace industry. NT11 rods can therefore rightfully be called 'State of Art'!
Guidelines product history has shown: The Scandinavians know how to build travel-friendly two-handed rods and with the brand new, six-piece NT11 Double Handed Fly Rod they prove exactly that skillfully once again. The action of the NT11 presents itself as deep-loading and yet extremely snappy. The progressive blank offers lots of power reserves in the buttsection, while the crisp tip brings a high degree of precision and control into the cast. This very versatile action makes it possible to handle a wide range of lines and execute many different casting styles. Heavy sinking lines and bulky skagit shooting heads are mastered confidently by the rod from the lower part of the blank, while skandi casters also get their money's worth thanks to the reactive tip. But above all, the rod's casting behavior is extremely user-friendly, as the blank is forgiving of small mistakes or inconsistencies in timing, and also provides beginners with plenty of casting feedback right from the start. Advanced casters will learn to love the powerful blank at the latest during distance casting. We are particularly pleased that the NT11 two-handed rods come in a travel-friendly, six-piece design and fit perfectly in your normal luggage thanks to their small pack size. Because if you fish a lot for salmon and sea trout, you probably travel a lot too, so you have one less thing to worry about at the baggage carousel later on.
Not only in regards to the blank technology, the product designers have once again "wowed" us with this rod series, also the components of the new NT11 leave nothing to be desired. The matte, carbon grey, stealthy looking blank is equipped with robust, corrosion-resistant titanium stripping guides and lightweight single foot guides with titanium coating, which drastically reduce the swing weight of the rod. The specially designed, hard-anodized reel seat with is perfectly recessed into the FLOR quality cork handle with powder-cork reinforcements. All components are designed to spend many hours on the water, withstand all weather conditions and endure the ravages of time. Fine trim wraps in blue and the discreet rod lettering harmoniously round off the overall appearance.
The lineup of different rod models once again shows that a lot of fishing goes on behind the scenes at Guideline, and all products are a reflection of the in-depth expertise of the product developers and testers. From light salmon and technical sea trout fishing, to heavy spey applications at the start of the season, the rod series covers all facets of two-handed fishing.
Our recommendations:
NT11 Spey 12.9 ft. #7/8: The smallest and lightest NT11 two-handed rod is just unbelievable fun on small to medium sized rivers. Whether Iceland, Denmark, Norway or Patagonia - the rod is extremely versatile and makes a lot of fun especially with slightly shorter shot heads.
NT11 Spey 12.9 ft. #8/9: For many two-handed anglers THE ultimate all-round rod: it covers the middle spectrum perfectly, both in terms of fly and fish size, as well as water size. It's light enough to have a lot of fun in the summer in lower water, but has enough power to fire heavy sinking lines across the river at the season start. One of our absolute favorite models!
NT11 Spey 13.9 ft. #8/9: With this model you really notice the advantage of the new T1100 CAP technology. Unpleasant rebound effects and lateral "flutter" of the blank are eliminated during the cast, which makes this model especially interesting. It offers you the perfect balancing act between distance and sensitivity. Whether in Iceland or in the Norwegian summer - this rod model will greatly inspire salmon anglers who are looking for a little more sensitivity on larger waters.
NT11 Spey 13.9 ft. #9/10: Whether from Guideline or other manufacturers, two-handed rods with this class and length description are the best-selling on the market. The reason is obvious: they are extremely universal in the medium to heavy two-handed range: whether with the Scandi set-up, bulky Skagits or with heavy sinking lines, with this rod not only every application is effective, it is also really fun. And that's exactly why Guideline has designed the blank a tad faster. If you should buy only one two-handed rod for all the rivers in the world, then this one!
NT11 Spey 14.9 ft. #9/10: Another example of how the new T1100 CAP technology benefits the direct action of the rod. Extremely precise tracking with no side to side vibration. The rod model is especially aimed at fly anglers who regularly fish on big waters, yet want to have a lot of fun all year round, with all techniques and at all water levels.
NT11 Spey 14.9 ft. #10/11: The perfect tool for spring fishing when rivers are cold and high and large flies and heavy sinking lines are used. Yet these rods are incredibly light, stable in the cast and responsive. Our favorite for spring salmon fishing in Norway, Russia and Sweden.
C.A.P T1100 Technology:

The ultimate goal in fly rod design is to build a strong blank while making it extremely light. However, with a standard manufacturing process, there is a risk that a rod will break too easily if it is light and thin-walled. Also, it often becomes too heavy if it is built too strong. The characteristics and performance of Guideline NT11 rods are therefore difficult to replicate, because Norwegian specialists use the best available materials along with the best available manufacturing and reinforcement technologies to achieve an ideal structure in the blanks.

All NT11 rods use an ultra-elastic 46T Low Resin material that allows them to create feather-light blanks with a crisp feel that greatly enhances sensitivity. Layers of T1100 graphite with extremely high tensile and compressive strength are added to both the inside and outside of the 46T material, creating an incredibly strong foundation for unmatched blank performance, durability and reliability. In addition, Guideline uses a carbon scrim material with a proprietary CAP (Complex Axial Pattern) with 0, 45, 90 and -45 degree cross construction structure. This results in lightning fast recovery speed, increases casting distance and improves compressive strength. High strength graphite reinforced with TORAYCA NANOALLOY® resin improves durability and increases rod life.

The special nano-material of these rods prevents damage from external shocks, internal stresses or fatigue, as the blank flexes and relieves stress repeatedly during casting and fish fighting.

In short, the material properties of Guideline NT11 blanks can be described in these simple words. Extreme durability, light weight and unusual recovery speed.
Details:
Lightweight, modern two-handed rod
Progressive blank with fast recovery
Innovative T1100 CAP technology for uncompromising strength, performance and reliability
Continuous action: great power reserves for casting
Versatile, user-friendly action
High recovery speed: allows more efficient casting
Lifting power in the lower blank: helps cast heavy sink lines
Serves a wide range of different lines and casting styles
High-quality FLOR-grade cork handles with powder-cork reinforcement in the fighting butt
Lightweight titanium stripping guides
Lightweight stainless steel single foot guides with titanium coating
Hard-anodized custom reel seat in semi-matte finish
Grey guide wraps and chic trim wraps in blue
Matte satin finish in "Carbon Grey": Does not reflect sunlight and looks classy
Each rod comes with a lightweight and durable rod bag made of 4-way stretch nylon
Rod tubes are made of lightweight polycarbonate with a durable polyester fabric cover and a natural leather logo patch
6-piece design for easy transport in any luggage
adh-world
NT11 - The Masterpiece of Leif Stävmo;vmo
"On adh-world, rod building legend Leif Stävmo introduces you to the special features of Guideline's NT11 fly rods. What is the secret behind the C.A.P T1100 Technology and how could he use the special features of this new material for the development of these single- and double-handed rods? Find out more now."
| Classe | Length | Weight | Casting Weight | Handle front/back | Transport Length |
| --- | --- | --- | --- | --- | --- |
| 7/8 | 12,9 ft | 172 g | 28-31g / 430-480 grains | 295 mm/115 mm | 76 cm |
| 8/9 | 12,9 ft | 176 g | 32-35g / 490-540 grains | 310 mm/115 mm | 76 cm |
| 8/9 | 13,9 ft | 202 g | 32-35g / 490-540 grains | 325 mm/115 mm | 81 cm |
| 9/10 | 13,9 ft | 204 g | 37-41g / 570-635 grains | 325 mm/115 mm | 81 cm |
| 9/10 | 14,9 ft | 232 g | 37-41g / 570-635 grains | 360 mm/125 mm | 87 cm |
| 10/11 | 14,9 ft | 238 g | 43-47g / 660-720 grains | 360 mm/125 mm | 87 cm |
About Guideline:
The Scandinavian cult brand Guideline offers almost everything that you need for fly fishing. In addition to modern rods and reels, this impressive selection also includes high-quality wading clothes and all kinds of accessories. In fact, all Guideline products have one thing in common: They combine a practice-oriented design with an outstanding value for money. This applies for all price levels – from entry-level to premium models. Furthermore, Guideline places great emphasis on sustainability, which leads to eco-friendly production methods and an inspiring company philosophy.