Article successfully added.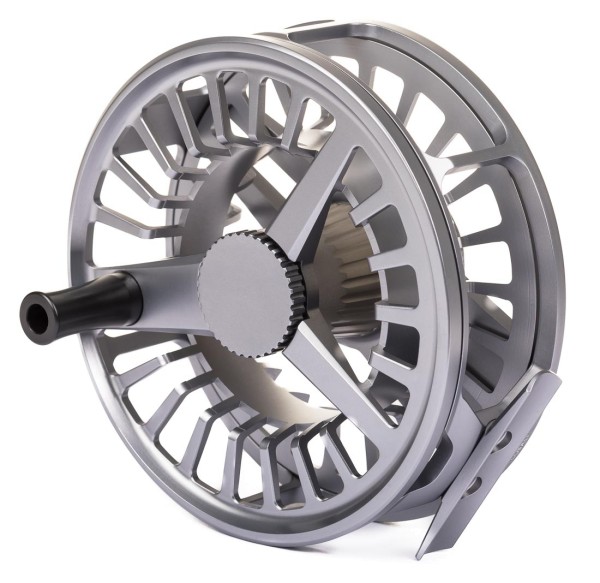 Back in
stock
Waterworks-Lamson Cobalt HD Fly Reel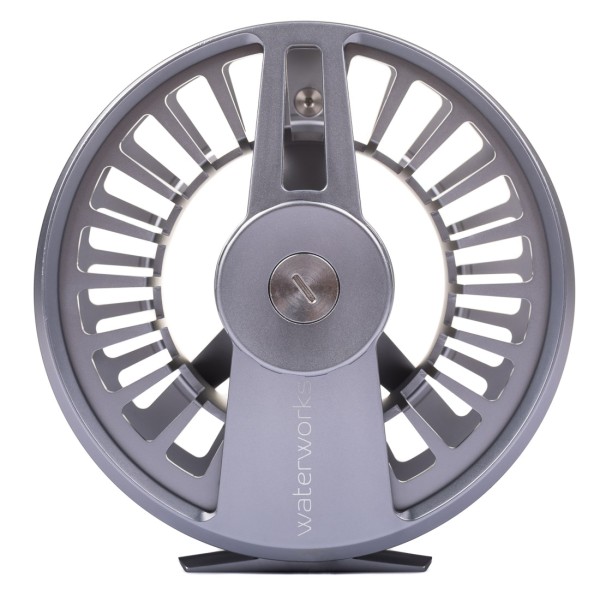 Back in
stock
Waterworks-Lamson Cobalt HD Fly Reel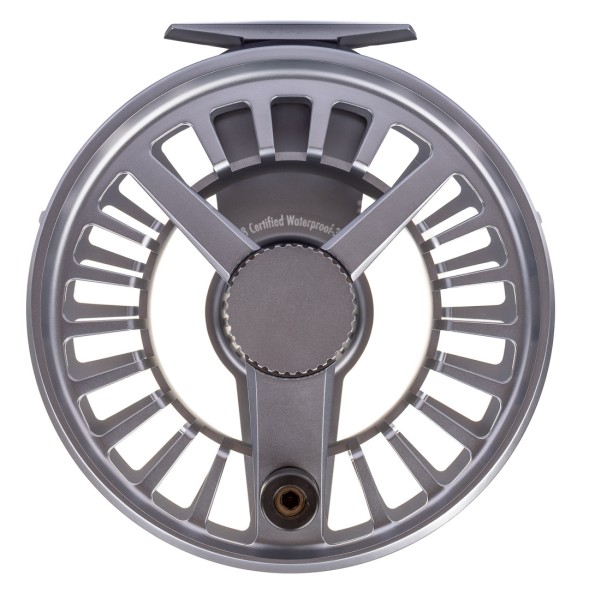 Back in
stock
Waterworks-Lamson Cobalt HD Fly Reel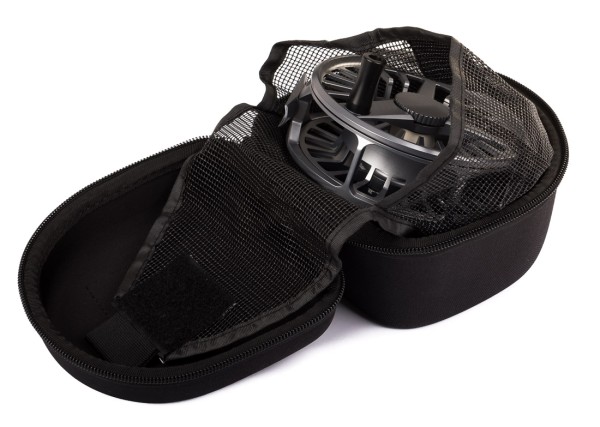 Back in
stock
Waterworks-Lamson Cobalt HD Fly Reel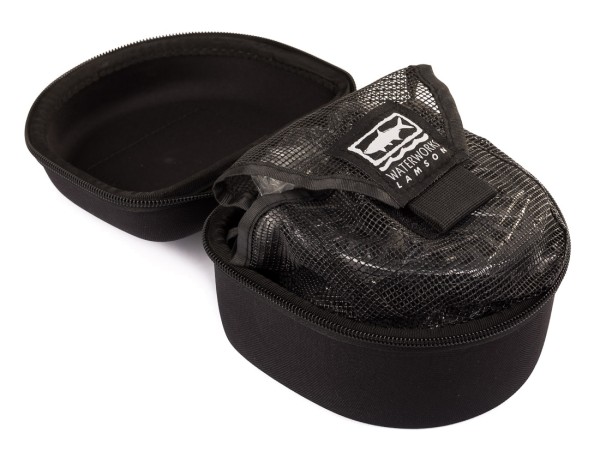 Back in
stock
Waterworks-Lamson Cobalt HD Fly Reel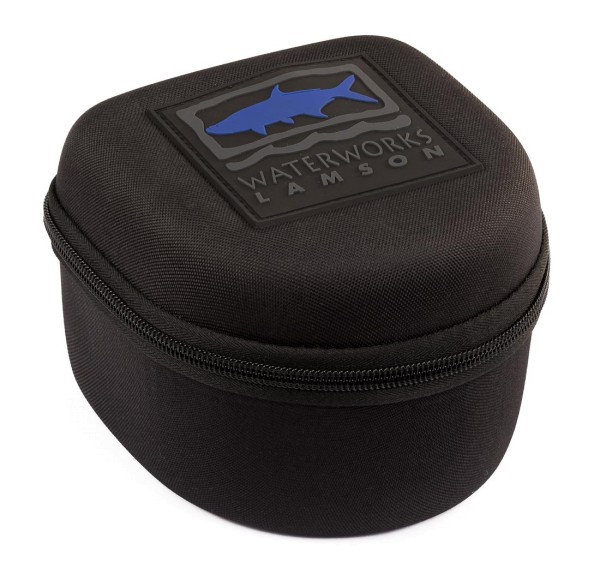 Back in
stock
Waterworks-Lamson Cobalt HD Fly Reel
Waterworks-Lamson Cobalt HD Fly Reel
Waterworks-Lamson Cobalt HD Fly Reel
The Waterworks-Lamson Cobalt HD combines highly robust components, perfect craftsmanship and innovation with an outstanding design – an impressive saltwater fly reel for enthusiasts, tackle-fanatics and guides that challenge ferociously fighting predators in the corrosive salt water environment.

Cobalt HD fly reels feature a reliable, buttery smooth carbon-disc drag system, which can be adjusted within one turn and a total of 24 adjustment points. Each of these 24 marked settings adds ½ a pound of drag strength up to a maximum of 12 pound. This enables a precise adjustment and finding your favourite settings in no time. The heat-resistant drag system runs on ABEC 5 ceramic bearings for a silky smooth operation and is fully sealed and waterproof up to 30 m of depth. Therefore, water, grease and salt don't stand a change, resulting in maximum drag performance in any given situation. Equipped with a low, embedded reel foot, the Cobalt HD transmits force and weight more efficiently compared to reels with a standard reel foot. Further, these reels feature a type III anodization with an additional MICRALOX® finish to form a super hard, scratch- and corrosion-resistant surface. Last but not least, the Cobalt HD has a completely closed reel cage that allows using thin running lines – a great feature that will please the salmon fishermen among us. Therefore, this design masterpiece will not only defeat the strongest salt water predators, but also massive spring salmon!

The Waterworks-Lamson Cobalt HD is a true high-performance fly reel that combines the best components and modern quality standards. The extensive development process led to an extremely reliable reel for the most demanding fly fishermen. Its indestructible construction with a 100% waterproof drag system and a MICRALOX® finish guarantees maximum durability, even in the most challenging conditions. Without a doubt, the one and only Waterworks-Lamson Cobalt HD is one of the best fly reels ever made – built for eternity!

Note: In case 12 pound of drag strength aren't enough you can easily increase the zero point of the drag from ½ pound to 2 pound to max out the drag at 14 pound or more with a conventional slit screwdriver.

Details:
Saltwater fly reel with a super arbor design
Closed reel cage – ideal for using thin running lines!
Highly robust and waterproof carbon disc drag system (waterproof to 30 m of depth)
Drag: 24 adjustment points for fine adjustments and setting the drag from 1 to 12 pound strength in one turn
ABEC 5 ceramic bearings
Made from 6061 aluminium, titanium and stainless steel
Type III anodized surface featuring MICRALOX® finish for ultimate scratch- and corrosion-resistance
Embedded reel seat for improved weight and force distribution
Made in USA
| Model | Diameter | Width | Weight | Class | Capacity |
| --- | --- | --- | --- | --- | --- |
| Cobalt 8 | 108 mm | 25,4 mm | 170 g | 7, 8 | WF8 250 yds 20# |
| Cobalt 10 | 115 mm | 27,4 mm | 301 g | 9, 10 | WF10 250 yds 30# |
| Cobalt 12 | 121 mm | 31,8 mm | 323 g | 11, 12 | WF12 250 yds 30# |
About Waterworks-Lamson:
Waterworks is immediately associated by most fly fishermen with the lightweight, reliable reels. Yet the origin of Waterkworks lies in a small, innovative tool. In 1996, Waterworks was founded by two anglers and product designers because they found a better solution to remove the fly from the fish's mouth faster and more gently. Named after their hometown in Idaho, the first Waterworks product, the Ketchum Release Tool, was launched in 1996.

Even before Waterworks was founded, product designers were working with high-quality components. Ryan Harrison honed his skills and knowledge in high-performance cycling, for example. Among other things, Harrison developed suspension technology for Cannondale mountain bikes, so he was already familiar with wheels in the frame.
It was only logical that the founders turned to fly reels after the release tool. Because fly reels were heavy, overly complex and unreliable at the time, so there was work to be done here. With the question in mind of what the perfect fly reel looks like, the ULA was born and represents the foundation of today's high quality fly reels. Together with Lamson, the fly reels, rods and accessories, now enjoy more than two decades of passion, innovation and solid engineering - with no end in sight.