Article successfully added.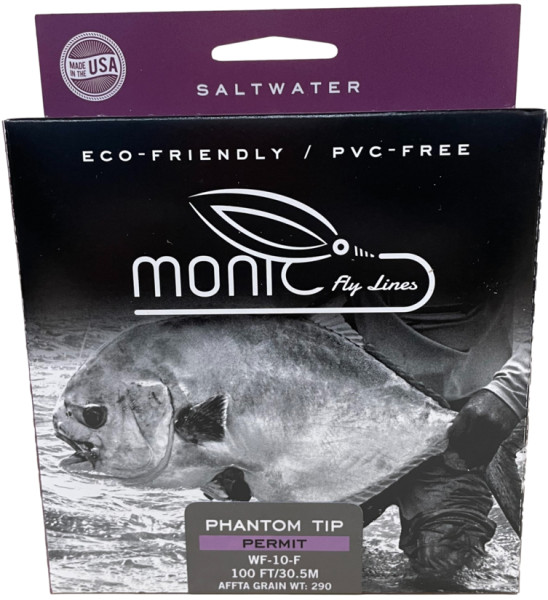 Monic Phantom Tip Permit Fly Line Floating

Monic Phantom Tip Permit Fly Line Floating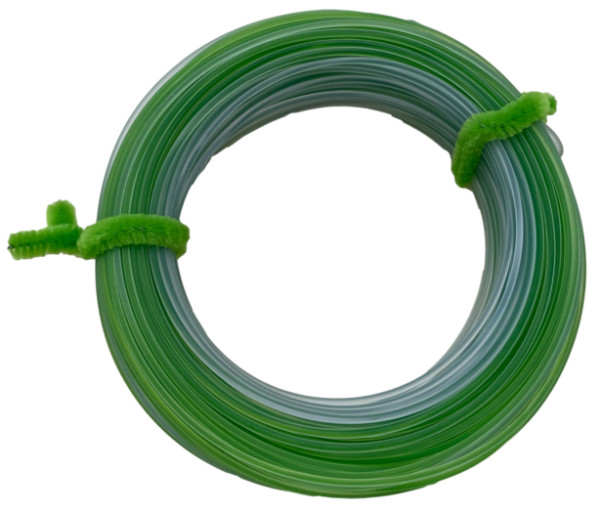 Monic Phantom Tip Permit Fly Line Floating
Monic Phantom Tip Permit Fly Line Floating
The Phantom Tip Permit Fly Line from Monic is a line for warm saltwater fishing, with a head that is especially designed to simplify the hunt for a Permit. The structure of the line seems quite long at first, however this is a well thought out and gentle front taper, which in conjunction with the Phantom Tip ensures that the Permit doesn't even notice the line being cast and retrieved. Permits can quickly be suspicious and you do not have many attempts, so a line that forgives you even sometimes a not accurate presentation comes just right.
The coating of the Phantom Tip fly line is made of a very smooth and texture-free coating, which ensures maximum widths. In addition, the coating with the low friction ensures that it slips through the rings as if by itself and in conjunction with the ingenious club only a few faul casts are needed to load the rod for a new "shot". This is especially important when saltwater fishing for bonefish, permit and tarpon because often the fish don't stay in casting range for long. When the fish is spotted, it's time to get the fly out fast! And that's exactly what the Phantom Tip does. The head loads the rod not only lightning fast, it also has a highlight, the 15 ft Phantom Tip. A transparent part of the line that provides minimal scaring effect on the fish. Fishing in saltwater often means crystal clear water and shy fish. Once a fly line with strong colors lands too close to the fish, it often means the end for that moment. The Phantom Tip line, on the other hand, is hardly noticeable in clear water and the fish are not disturbed on their foray when the line lands on the water or crosses paths. A real advantage!
The core of the line consists of a low-stretch braided core, which provides maximum bite detection and its utilization. The core even directs careful, sensitive bites directly to your fingertips, so you won't miss a fish. Thanks to the low-stretch braid, the subsequent strip strike also sits with a high probability!
In short, the Phantom Tip Permit is a saltwater line with a warm water coating that loads your rod perfectly and allows for an accurate presentation. It's also extremely inconspicuous, giving you the ability to cast to the elusive Permits multiple times without spooking them. The low-stretch core of the line ultimately ensures that you don't miss any pick-up of the fly by the fish and that the strike sits securely.

Details:
Saltwater fly line with long inconspicuous taper
Phantom tip, clear tip with minimal scouring effect
Fast rod loading and accurate presentation
Long rear taper for more control during casting
Low denhungs, braided core for optimal bite detection
Pleasant handling even at high temperatures
Color: Green/Transparent
| Class | Head Length | Head Weight | Sinkrate | Length |
| --- | --- | --- | --- | --- |
| # 9 | 15 m | 28,6g | Floating | 30 m |
| # 10 | 15 m | 32,6 g | Floating | 30 m |