Article successfully added.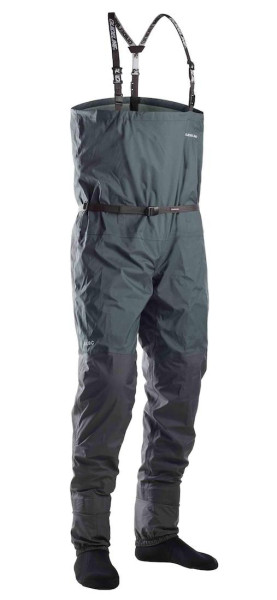 Guideline ULBC Ultralight Back Country Waders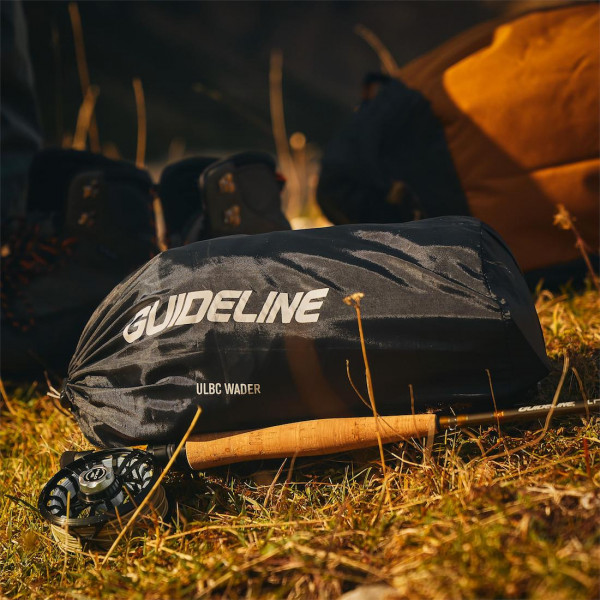 Guideline ULBC Ultralight Back Country Waders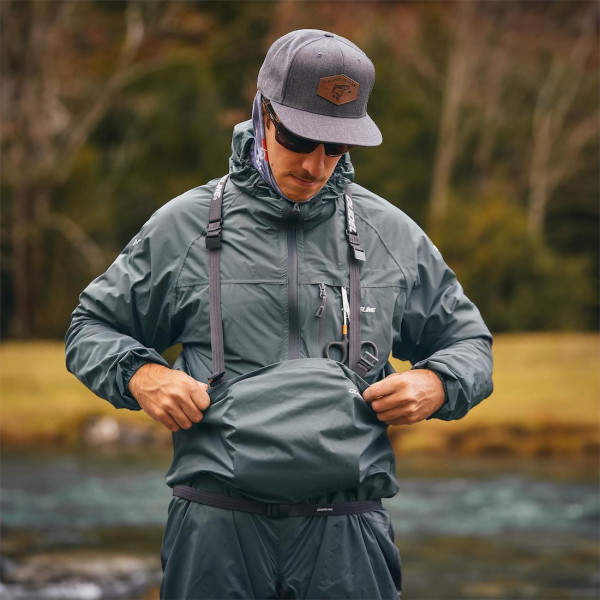 Guideline ULBC Ultralight Back Country Waders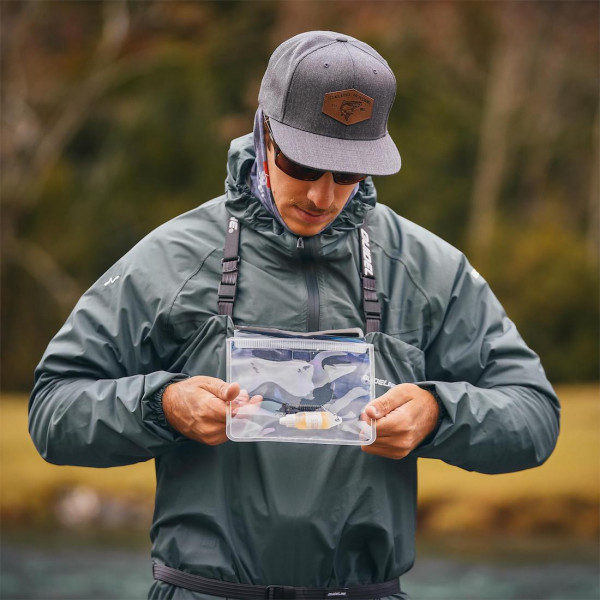 Guideline ULBC Ultralight Back Country Waders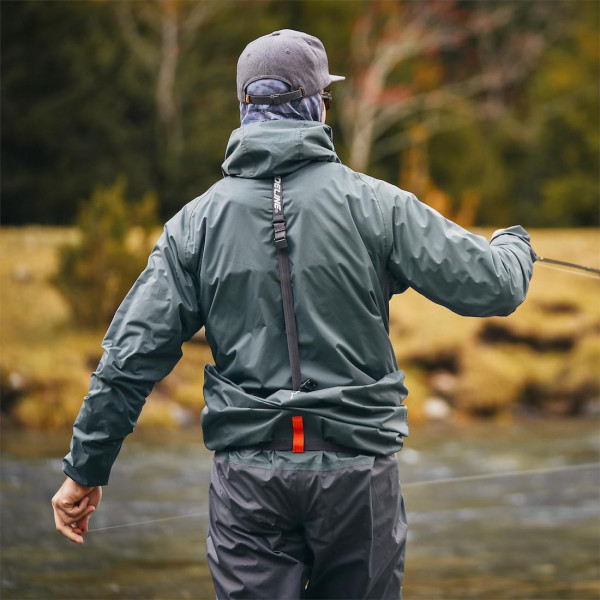 Guideline ULBC Ultralight Back Country Waders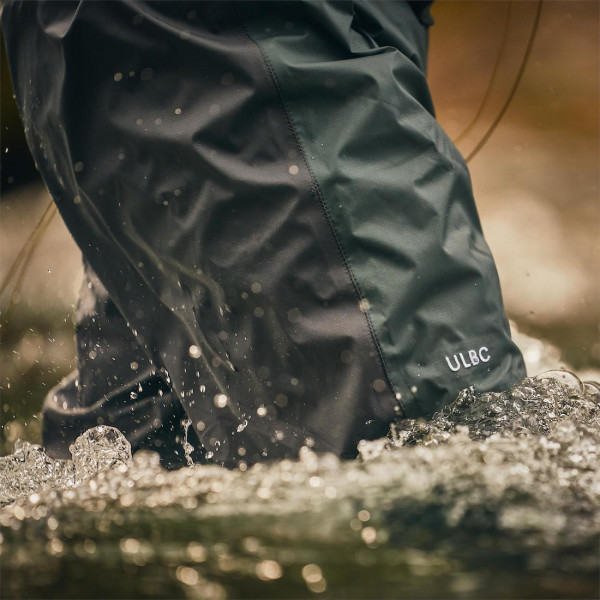 Guideline ULBC Ultralight Back Country Waders
Guideline ULBC Ultralight Back Country Waders
Not sure what size to buy? No worries! Specify your "Body measurements" down here and we'll check the selected size. If necessary we'll choose the perfect size for you.

Prices incl. VAT plus shipping costs
Guideline ULBC Ultralight Back Country Waders
ULBC - Ultra Light Back Country. The name of these waders from Guideline is program. Because of its minimal weight and small pack size, it is perfect to accompany you on fishing trips where you can not carry unlimited luggage - or don't want to!

The special selection and combination of materials for the ULBC is packable, breathable and barely noticeable when you wear it. The result is one of the lightest waders on the market that can be transformed into a waist-high model in seconds. That's thanks to the vertically adjustable Elevator™ pant straps that keep you comfortable while hiking along or between bodies of water. The removable, waterproof TPU pocket ensures you can operate your phone without having to take it out. The anatomically fitted booties feature the most sustainable and functional solution available: Yulex® natural plant-based rubber and a high-density limestone-based sole. Combined with ULBC's durable Gravel Guards, they provide extra comfort for long days of hiking and fishing.

The ULCB waders' material is 2-way mechanical stretch 2.5-ply Recycled Nylon in the front thigh and above the waist. Below the waist, a 3.5-ply Recycled Nylon fabric is used. The waterproofness of 25,000 mm and breathability of 8,000 g/m2/24h throughout the waders need not hide behind much heavier waders.

Who hasn't packed for a trip or fishing excursion and wondered whether or not to take the waders along for weight and space reasons? From now on, you don't have to worry about that anymore. Guidelines Ultra Light Back Country Waders are designed to not take up much space in your (travel)bag or backpack, while still allowing you to wade within reach of the fish or let you fish upstream, along your dream river. In addition to these travel benefits, the ULBC gives you a very special summer fishing experience. The flexibility to switch very quickly between chest-high and waist-high variations is a plus on hot days, and makes the Ultra Light Back Country one of the most versatile waders in the Guideline lineup for us. A fully featured wader that is also very interesting due to Guideline's philosophy of sustainable material selection and production.


Eco Friendly Production

These waders from Guideline use durable main materials that ensure a long product life. All main materials, buckles and much of the trim are 3rd party bluesign® approved. These waders are a fluorocarbon free product. To reduce the use of petroleum-based neoprene, the footies use plant-based Yulex® natural rubber from FSC-certified Hevea rubber trees. Yulex® natural rubber reduces CO2 emissions by up to 80% compared to petroleum-based neoprene. The rubber is laminated to recycled polyester on both sides and attached with a water-based adhesive. This is by far a better choice for the environment than industrial neoprene. For the sole of the booties, an extremely dense rubber is needed and here a limestone-based rubber is the best combination of performance and endurance while protecting our planet. This material uses calcium carbonate from limestone sedimentary rock to form chloroprene rubber chips. These are then melted, infused and baked into foam before being cut to the correct thickness.
Details:
Ultralight, breathable waders
Breathability: 8000 g / sqm / 24 hrs.
Water resistance: 25,000 mm
Vertically adjustable Elevator™ straps for quick change from chest to waist level
Nylon webbing with hi/low position
Crotch construction for increased mobility and wader strength
Anatomical knees for maximum mobility
Gravel Guards with hooks for connection to wading boots
Comfort Plus™ footies
Yulex® natural rubber footies with a high-density limestone-based sole
Removable TPU waterproof flip-out hanging bag
Weight approx. 710g without TPU bag and pack (packed weight approx. 775g in size L)
Material: Recycled Nylon with 3,5 layers (bottom) and 2,5 layers (top)
Eco Friendly (bluesign® approved materials, Fluorocarbon Free, PVC-Free, Recycled materials, Yulex® Natural Rubber)
Color: Algae Green/Charcoal
PU coated stuff sack included, Ø 16 cm, length 35 cm
SIZING GUIDE
Please note that the measures in the chart are of your own body, NOT of the waders itself.
| Size | A | B | C | D | E | F |
| --- | --- | --- | --- | --- | --- | --- |
| S | 88 - 94 cm | 81 - 87 cm | 89 - 95 cm | 127 cm | 82 - 84 cm | 25,2 cm |
| M | 95 - 101 cm | 88 - 94 cm | 96 - 102 cm | 134 cm | 84 - 86 cm | 27,7 cm |
| MK | 102 - 108 cm | 95 - 101 cm | 103 - 109 cm | 134 cm | 84 - 86 cm | 27,7 cm |
| ML | 95 - 101 cm | 88 - 94 cm | 96 - 102 cm | 140 cm | 89 - 91 cm | 27,7 cm |
| L | 102 - 108 cm | 95 - 101 cm | 103 - 109 cm | 140 cm | 86 - 88 cm | 28,7 cm |
| LL | 102 - 108 cm | 95 - 101 cm | 103 - 109 cm | 146 cm | 91 - 93 cm | 28,7 cm |
| XL | 109 - 115 cm | 102 - 108 cm | 110 - 116 cm | 145 cm | 88 - 90 cm | 29,7 cm |
| XLK | 116 - 122 cm | 102 - 108 cm | 110 - 116 cm | 145 cm | 88 - 90 cm | 29,7 cm |
| XXL | 116 - 122 cm | 109 - 115 cm | 117 - 122 cm | 147 cm | 90 - 92 cm | 30,7 cm |

A = Chest
B = Waist
C = Seat
D = Outseam, chest to floor
E = Inseam, crotch to floor
F = Foot Length