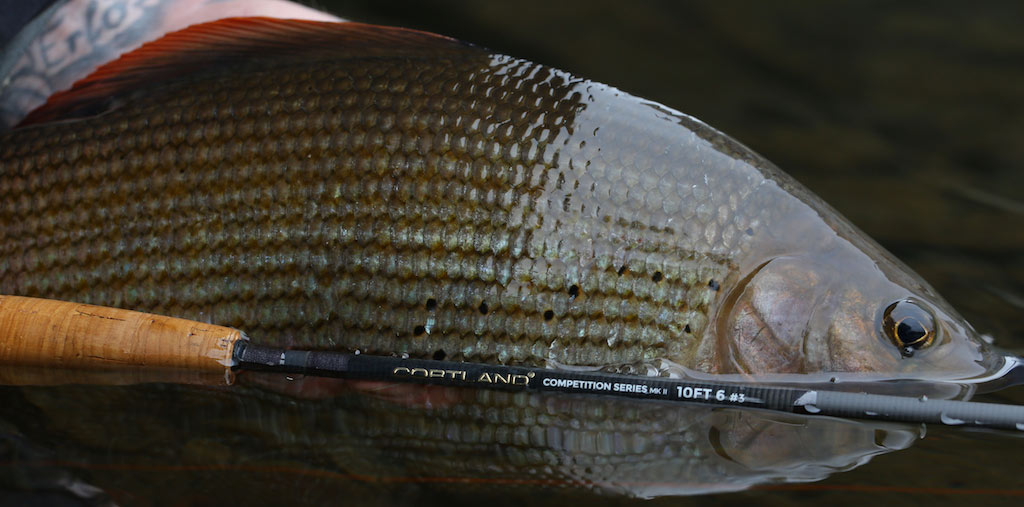 Fall season - Grayling season. When temperatures begin to drop at night and the water clears up, Grayling start to become very active. With these 10 fly patterns in your box, you will be well-prepared for a rendezvous with "Thymallus thymallus" or the "Lady of the Stream" - as Grayling are affectionately called in Great Britain.


However, the presentation is equally as important as the fly, so we've provided two valuable tips for chasing Grayling during the Fall season.


Tip 1: Long Drifts with Dry Flies
On the surface, Grayling regularly show themselves in the early Fall season throughout the entire day. Later, as temperatures drop, they rise less often, and at some point, their delicate rings on the water can only be observed during the warmest hours of the day. Often, small Mayflies are the prime surface pattern for these slow-rising fish. For us fly fishermen, this slow rise means we must achieve a long, clean drift with our dry flies. While Brown Trout rise quickly and steeply to the surface, Grayling use their large dorsal fin to leisurely lift themselves from the current. With their small, slightly down-pointed mouth, they gently slurp flies from the surface in an almost upright position. This causes the small rings on the water's surface, which gives little indication of the size of the fish.
To convincingly present the required small patterns (hook sizes 14 - 20) we recommend long leaders (12 ft.) and thin tippets (0.12mm or 0.10mm). But don't worry: the fight is not a problem with a fine class 3 or 4 rod with a progressive action and a sensitive tip, because Grayling are not known for explosive runs. Rather, they turn, roll, and lie in the current with their large, flag-like dorsal fin.
Tip 2: Deep and Slow Drifting with the Nymph
While fly fishing for Grayling, nymphing is often the most effective tactic. Since nymphs are typically found near the river bottom, Grayling can easily feed without wasting their energy. As the current speeds reduce, there are very effective techniques such as "French Nymphing" or "Euro Nymphing" which can be successfully used to catch Grayling while they feed on nymphs.
For these methods, we recommend long rods (10ft - 11ft.) in low line classes (# 3) in combination with special nymphing leaders (EX. Soldarini). The nymphs, which are often weighted with tungsten beads, can therefore be offered very accurately and careful bites can be easily detected thanks to the special rigging. A very exciting fishery! More info can be found in our video about French Nymphing: Nymph Fishing Tips & Tricks. Part 1: Euro Nymphing.
Our Top 10 Flies for Grayling: