Article successfully added.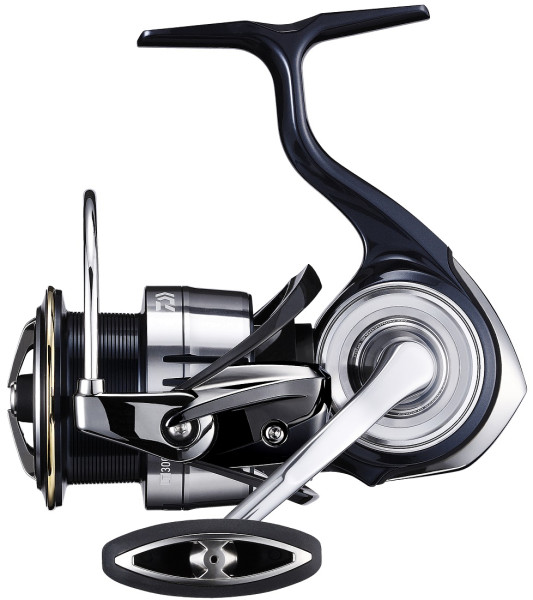 Daiwa Certate-G LT Spinning Reel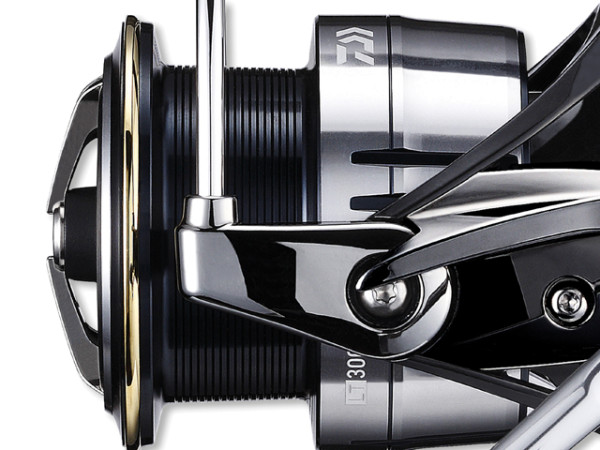 Daiwa Certate-G LT Spinning Reel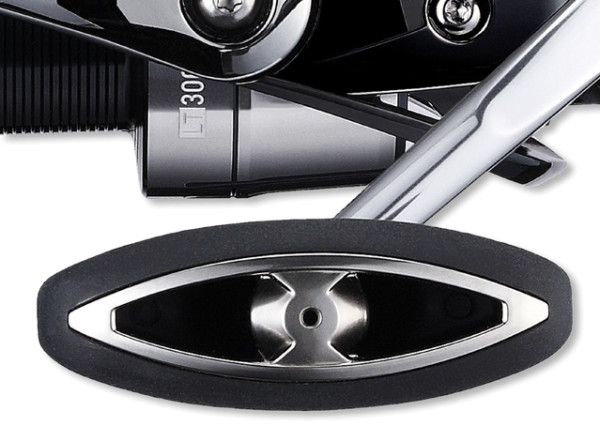 Daiwa Certate-G LT Spinning Reel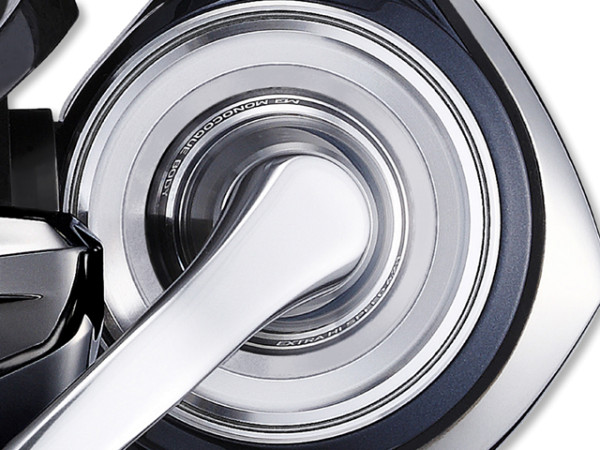 Daiwa Certate-G LT Spinning Reel
Daiwa Certate-G LT Spinning Reel
Daiwa Certate-G LT Spinning Reel
Daiwa Certate-G LT Spinning Reel
Daiwa Certate-G LT Spinning Reel
The Daiwa Certate G-LT is one of the spinning reels from Daiwa, which can be taken as an absolute status symbol of every angler. It is one of the highest quality spinning reels on the entire global market and has been established on the European market for years. It is one of the reels, which in terms of quality, appearance and comfort nothing is inferior and where you get the absolute highest quality and best components for your money.
Equipped is the Certate LT with the "Light and Tough" system, which is clearly focused on the weight reduction of the reel. The engineers of Daiwa have really done a great job to bring this concept also to the high-end level of the usual quality of Daiwa. This reel is also equipped with an ATD braking system which is essential during the fight of a big fish. The line is pulled off constantly with a certain pressure whereby no stalling could jeopardize the fight of a big fish. Even the smallest models reach a braking force of 5kg and the models of size 2500 and 3000 reach up to 10kg. The larger models are equipped with an even stronger brake with 12kg braking force and can thus land almost any fish.
The Certate LT features the new Monocoque Body System, which can withstand incredible loads. It is built torsion-resistant and consists of only one part, which is much less prone to failure. In addition, all Certate LT reels have a MagSealed mechanism, which permanently protects each reel from water penetration and thus also delivers 100% saltwater resistance. The reel features 10 highly durable and long-lasting CRBB bearings, which ensures silky smooth operation. The line wrapping of this reel is also phenomenal. Due to its Cross Wrap line lay, high casting distances are guaranteed and likewise bird nests are reduced to the absolute minimum.
It is one of the few reels on the market that every spin fisherman should have had once in hand to feel what is possible. Characterized by a super smooth running, by its durability and by the finest Japanese engineering, this reel is definitely a faithful companion for very many fishing hours and is a real eye-catcher.
Details:
LT (Light & Tough)
Monocoque® aluminum reel body
MAGSEALED® body construction
10 "CRBB®" ball bearings
ZAION® AIR ROTOR®
CNC machined TOUGH DIGIGEAR® gear system
ATD™ drag system
Infinite Anti-Reverse® backstop
Permanent-action backstop
Cross Wrap® cord routing
MAGSEALED® ball bearings on the side
Aluminum Air Spool
CNC machined aluminum crank
Hi-Grip crank knob
One-piece AIR BAIL®
MAGSEALED® Twist Buster® II line roller
Made in Japan
Specifications:
Spool Type:
D Deep spool
C Compact body spool (small body/large spool).
Gear ratio:
H High ratio
XH Speed ratio
| Model | Gear Ratio | Line per Crank [cm] | Drag [kg] | Weight [g] | Line Capacity [m]/[mm] |
| --- | --- | --- | --- | --- | --- |
| 2500D | 5.2:1 | 73 | 10 | 205 | 150/0,28 |
| 3000D-C | 5.2:1 | 77 | 10 | 210 | 150/0,33 |
| 3000-XH | 6.2:1 | 93 | 10 | 225 | 150/0,23 |
| 4000D-C | 5.2:1 | 82 | 12 | 235 | 150/0,37 |
| 4000-CXH | 6.2:1 | 99 | 12 | 235 | 150/0,28 |
| 5000D-XH | 6.2:1 | 105 | 12 | 295 | 150/0,40 |
| 5000D | 5.2:1 | 87 | 12 | 295 | 150/0,40 |
About Daiwa:
The Japanese manufacturer Daiwa is world famous for good reason. Through constant development of the products Daiwa sets standards across the globe and has rightly become one of the most popular brands ever. Especially the high-quality and innovative spinning and baitcasting reels, but also rods, clothing, lures and accessories stand for the highest quality and demands. Daiwa has set itself no lesser goal than to constantly develop and improve sport fishing, ambitious but incomparably successful to this day.