Article successfully added.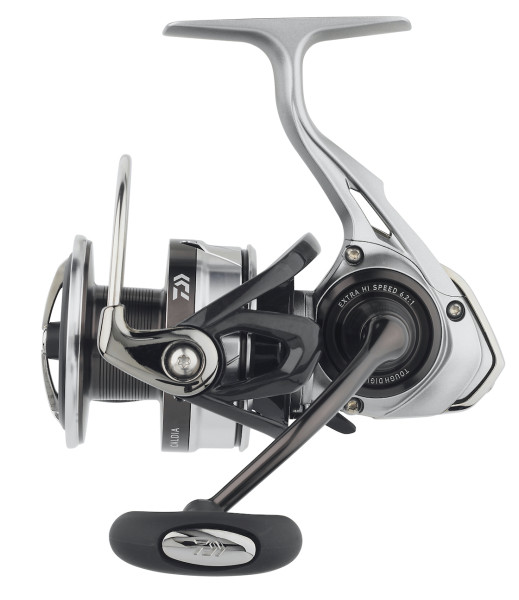 Daiwa Caldia LT Spinning Reel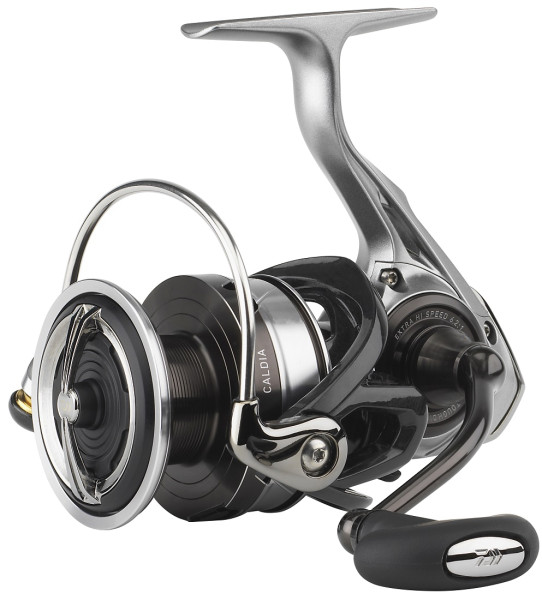 Daiwa Caldia LT Spinning Reel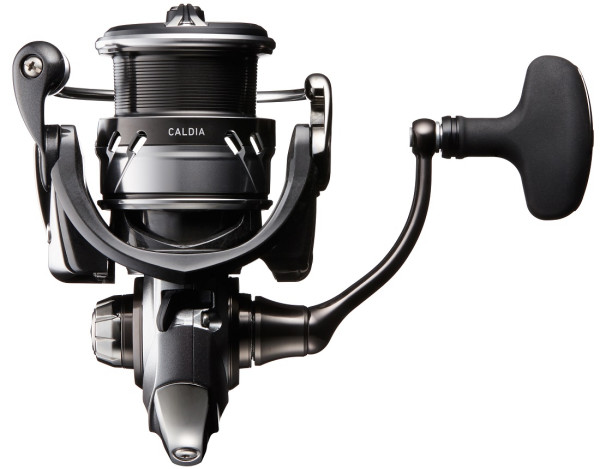 Daiwa Caldia LT Spinning Reel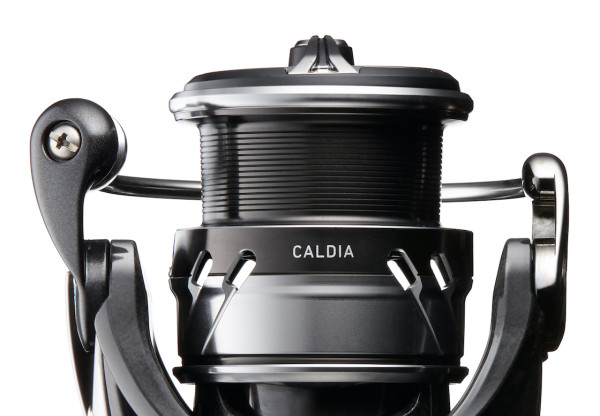 Daiwa Caldia LT Spinning Reel
Daiwa Caldia LT Spinning Reel
Daiwa Caldia LT Spinning Reel
The Caldia LT from Daiwa has proven its worth with spinning anglers thanks to its high-quality components and solid, yet lightweight construction. The wide range of models within the Caldia LT series means that you will find the right model for almost every spinning application, from ultra-light to heavy spinning. This reel series offers a silky smooth action paired with maximum strength and light weight.
The Caldia LT is equipped with the "Light and Tough" system, which clearly focuses on reducing the weight of the reel. The Japanese engineers have done a great job to bring this concept to the high end level of Daiwa's usual quality. This reel is also equipped with an ATD braking system, which has become indispensable in fishing. Even the smallest models reach a braking force of 5 kg and the models of the size 2500 and 3000 reach up to 10 kg braking force. The larger models are equipped with an even stronger brake with 12kg braking power and can thus subdue almost any fish.
The Caldia LT features an extremely deep spool core, indicated by the letter D in the name. This is complemented by a high gear ratio, abbreviated XH, which seems excellent for the European market. The MagSealed construction reliably prevents saltwater and dirt particles from penetrating through the axle and significantly improves the life of your reel. Furthermore, all reels are made of new ZAION material, which makes them even lighter and at the same time more torsion-resistant and stronger and guarantees a torsion-free bearing of the gear. The reel has 6 very durable ball bearings and a Tough Digigear gearbox, which guarantees silky smooth running.
The Caldia LT reel series is therefore suitable for freshwater fishing as well as sea trout fishing and light pilk fishing for cod, pollack and coalfish. Characterised by a smooth run, their durability and the fine Japanese engineering art, this reel is definitely a faithful companion for very many exciting fishing hours.
Deatils:
LT (Light & Tough)
ZAION® reel body
MAGSEALED® body construction
6 ball bearings (incl. 1 "CRBB®")
AIR ROTOR®
TOUGH DIGIGEAR® Gearbox
ATD™ Infinite Braking System
Anti-Reverse® backstop
Cross Wrap® line routing
Silent Oscillation® System
Aluminium Air Spool
CNC machined aluminium crank
Soft-Touch crank knob
AIR BAIL® reel seat
Twist Buster® II line roller
Specifications:
Spool Type:
D Deep spool
S Flat spool
C Compact body spool (small body / large spool).
Gear ratio:
P Power gear ratio
XH Speed Ratio
1000S-P4,8:1605180100/0,12
| Model | Gear Ratio | Line per Crank [cm] | Drag [kg] | Weight [g] | Line Capacity [m]/[mm] |
| --- | --- | --- | --- | --- | --- |
| 2000S | 5.2:1 | 68 | 5 | 185 | 150/0,14 |
| 2500D | 5.3:1 | 75 | 10 | 200 | 150/0,28 |
| 2500D-XH | 6.2:1 | 87 | 10 | 200 | 150/0,28 |
| 3000D-C | 5.3:1 | 80 | 10 | 205 | 150/0,33 |
| 3000D-CXH | 6.2:1 | 93 | 10 | 205 | 150/0,33 |
| 4000D-CXH | 6.2:1 | 99 | 12 | 230 | 150/0,37 |
| 5000D-CXH | 6,2:1 | 105 | 12 | 235 | 150/0,40 |
| 6000D | 5,2:1 | 92 | 12 | 315 | 150/0,43 |
About Daiwa:
The Japanese manufacturer Daiwa is world famous for good reason. Through constant development of the products Daiwa sets standards across the globe and has rightly become one of the most popular brands ever. Especially the high-quality and innovative spinning and baitcasting reels, but also rods, clothing, lures and accessories stand for the highest quality and demands. Daiwa has set itself no lesser goal than to constantly develop and improve sport fishing, ambitious but incomparably successful to this day.