Article successfully added.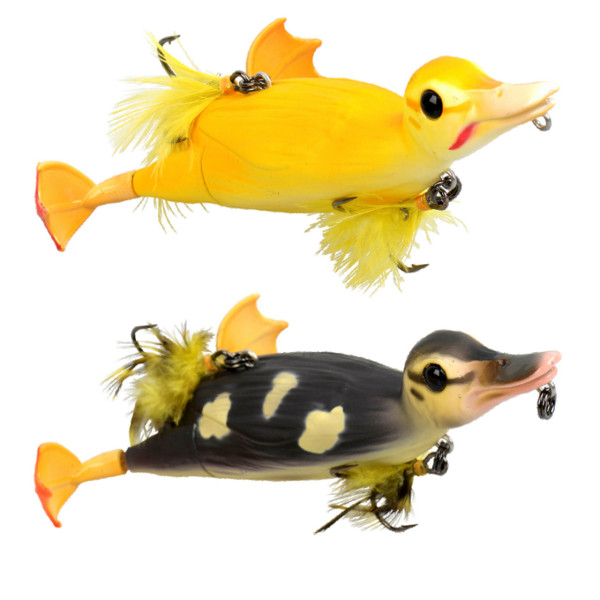 Savage Gear 3D Suicide Duck Floating 10,5 cm 28 g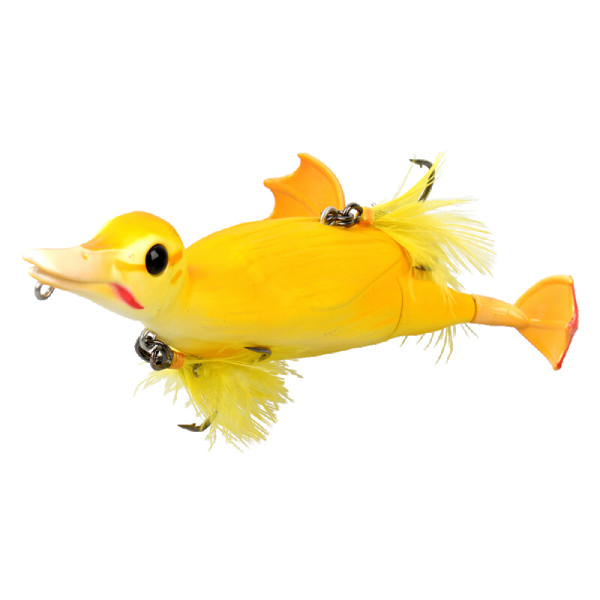 Yellow (Delivery only with upper treble hook)
Yellow (Delivery only with upper treble hook)
Savage Gear 3D Suicide Duck Floating 10,5 cm 28 g
Pike love to eat ducklings - this has not been a rumor for a long time. Exactly to imitate this rich meal Savage Gear has developed the 3D Suicide Duck. The duck looks super realistic and causes quite an alarm on the water surface, so that pike are attracted from a great distance and can't resist the tasty treat.
The super realistic duck is based on a 3D scan and thus seduces almost any predatory fish to bite. The ABS hard plastic body also survives a variety of attacks without breaking. The special feature, however, are the quite soft and robust feet, which turn wildly like a spinner in the water due to the attachment and provide a lot of movement on the surface. These movements and sounds attract pike and also catfish from great distances and provide spectacular bites.
The Suicide Duck is equipped with a feathered treble on the top. This allows the bait to be fished in lily pads or other obstacles with almost no snags. On the bottom side there is a possibility to attach a second triplet. By attaching the leader to the eyelet for the lower hook, the running behavior can be adjusted and the duck runs higher in the water than normal, imitating a flying chick. The lure is designed to always land on its belly and deliver its attracting action directly.
Fishing with topwater lures for pike, catfish and black bass can hardly be compared to any other fishery and guarantees exciting bites! The Suicide Duck from Savage Gear looks super realistic, develops a strong luring effect and magically attracts predators from long distances.
Details:
Floating and super realistic 3D scan duckling imitation
Spinning feet for extra movement and noise in the water
Virtually hang-free fishing due to treble hooks on the top side
Feathered and robust treble hook
Possibility to attach a second teble to the belly
Bait size: 10,5 cm
Bait weight: 28 g
About Savage Gear:
From a small hobby workshop to a huge and respected corporation. The founder Mads Grosell has managed to develop Savage Gear from a hobby of his to a leading company in fishing. The Danish company stands especially for regular innovations in lures, especially softbaits. But they also produces rods, reels, leaders, tools and many other important things. Savage Gear has never lost its goal to sell quality products at a fair price and stands behind this concept like hardly any other manufacturer. The impressive thing is: Everything Savage Gear touches becomes good! Behind this is a large team of pro anglers and developers who always strive for the best.