Article successfully added.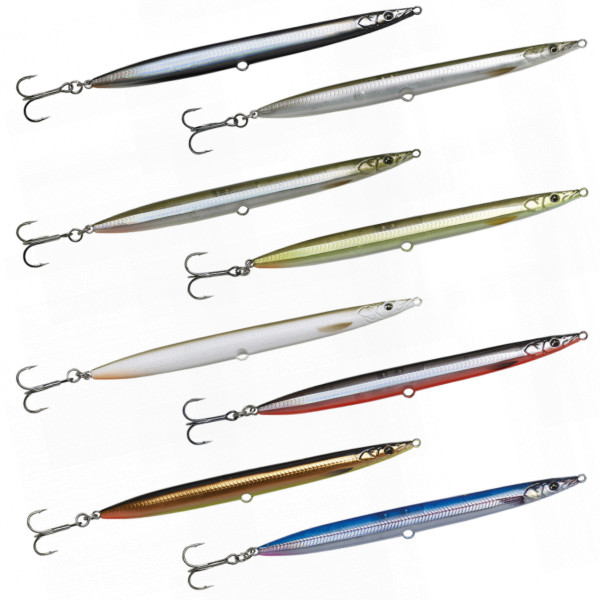 Savage Gear Pencil Sandeel 9 cm 13 g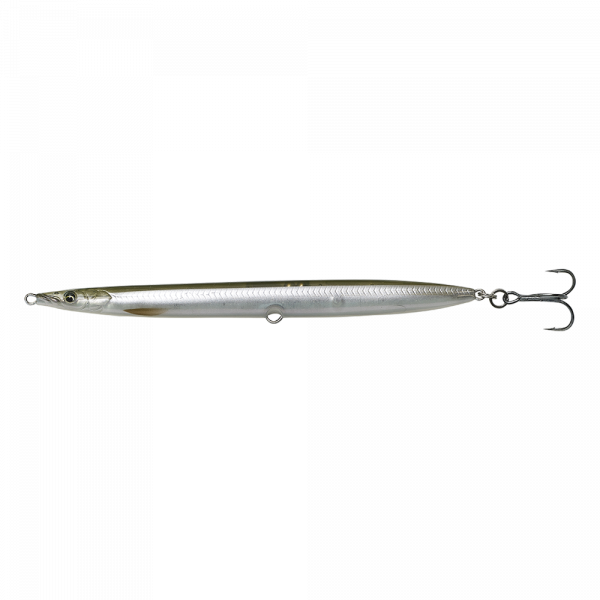 Sandeel Ghost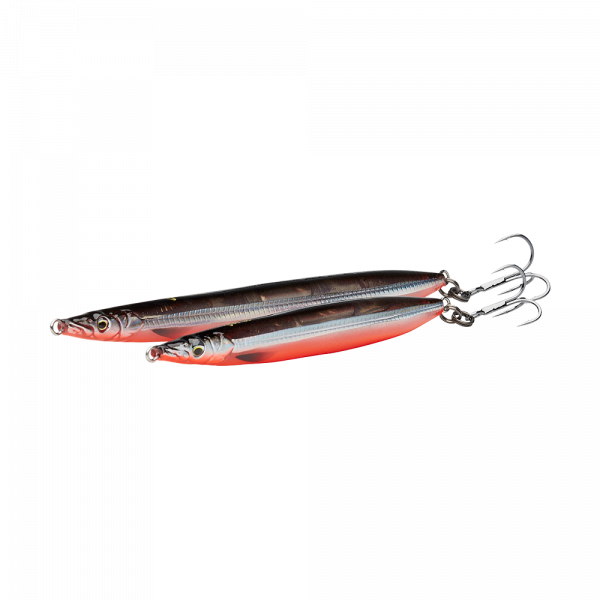 Savage Gear Pencil Sandeel 9 cm 13 g
Savage Gear Pencil Sandeel 9 cm 13 g
Savage Gear Pencil Sandeel 9 cm 13 g
The Savage Gear Pencil Sandeel is based on a 3D scan of a real sand eel. The inshore bait swims in a seductive, tight S-curve with the head slightly raised, perfectly imitating sea trout prey. When stopped, the lure flutters away rolling backwards, a behaviour that seems irresistible and provokes hard bites. The lure has a built-in rattle chamber that emits loud, clicking sounds when twitching. The whole thing is rounded off with the extremely good long-casting design, which ensures amazing ranges.
Supplied with single hook and treble, the Pencil Sandeel gives you the option of mounting the treble on the belly or fishing with just a single hook, which is much gentler on small fish.
Details:
Length: 9cm
Weight: 13g
Hooks: Y-triplets #8, wide gape single hook #3/0
3D scanned details
Wide gape design
Seductive slim S-curve action
Belly treble option
Loud rattle
Super sharp Y-triplets and wide gape single hooks
About Savage Gear:
From a small hobby workshop to a huge and respected corporation. The founder Mads Grosell has managed to develop Savage Gear from a hobby of his to a leading company in fishing. The Danish company stands especially for regular innovations in lures, especially softbaits. But they also produces rods, reels, leaders, tools and many other important things. Savage Gear has never lost its goal to sell quality products at a fair price and stands behind this concept like hardly any other manufacturer. The impressive thing is: Everything Savage Gear touches becomes good! Behind this is a large team of pro anglers and developers who always strive for the best.