Article successfully added.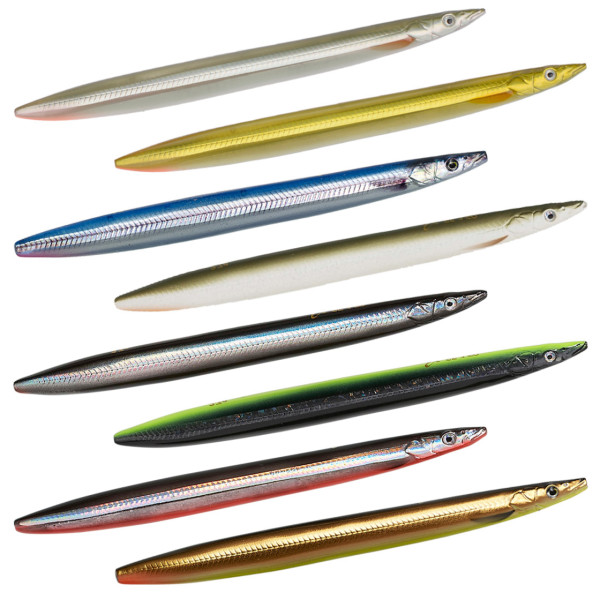 Savage Gear Line Thru Sandeel 11 cm 15 g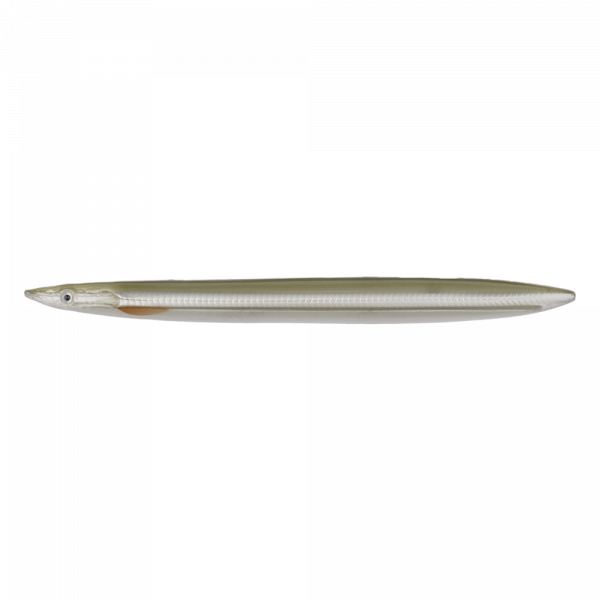 Sandeel Ghost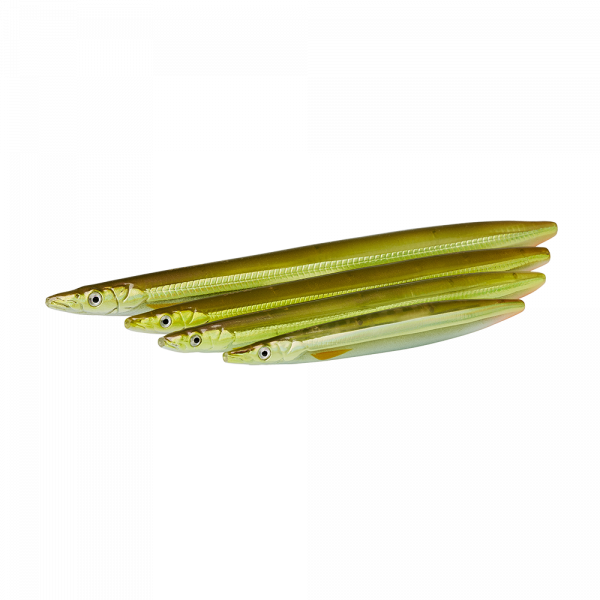 Savage Gear Line Thru Sandeel 11 cm 15 g
Savage Gear Line Thru Sandeel 11 cm 15 g
Savage Gear Line Thru Sandeel 11 cm 15 g
The Line Thru Sandeel from Savage Gear is probably one of the most proven classics in the sea trout range. It is characterised by its ingenious properties, perfect running action, outstanding casting distances and the elimination of drill dropouts to an absolute minimum!
Savage Gear's product developers have carefully studied the swimming movements and behaviour of sand eels to create the optimum lure and the result is truly incredible! The 3D LT Sandeel swims with the head pointing slightly upwards in a seductive and sleek S-curve. The lure flutters and reels backwards, true to life like a fleeing sand eel trying to bury itself in the sand. When twitching, the lure breaks out arrow-like and unpredictable and flashes incredibly lifelike! The body is made of a super strong ABS body equipped with fantastic details! The unique inner spear rod ensures very long casting distances even in windy conditions. This fishing machine is rounded off with Savage Gear's tried and tested Line-Thru system, which ensures the perfect lure presentation and guarantees that the predatory fish don't use the weight of the lure to break free from the hook.
As a leader we recommend a fluorocarbon onto which the bait is simply strung and then rounded off with one of the included beads for knot protection and the hook at the end of the line. It hardly gets any catchier than this!
The bait is supplied with:
1 x luminous bead
1x UV red bead
1 x crystal clear bead
1x black matt snap ring
1 x Wide Gape, ultra sharp forged Big Eye single hook in DG Stealth finish
1 x high quality carbon stainless steel Savage Gear treble hook in DG Stealth finish
Details:
Length: 11cm
Weight: 15g
Hook: Y-Treble treble #6
Line Thru System
Ultra realistic barrel
Very good casting distance
ABS body with fantastic details
About Savage Gear:
From a small hobby workshop to a huge and respected corporation. The founder Mads Grosell has managed to develop Savage Gear from a hobby of his to a leading company in fishing. The Danish company stands especially for regular innovations in lures, especially softbaits. But they also produces rods, reels, leaders, tools and many other important things. Savage Gear has never lost its goal to sell quality products at a fair price and stands behind this concept like hardly any other manufacturer. The impressive thing is: Everything Savage Gear touches becomes good! Behind this is a large team of pro anglers and developers who always strive for the best.