Article successfully added.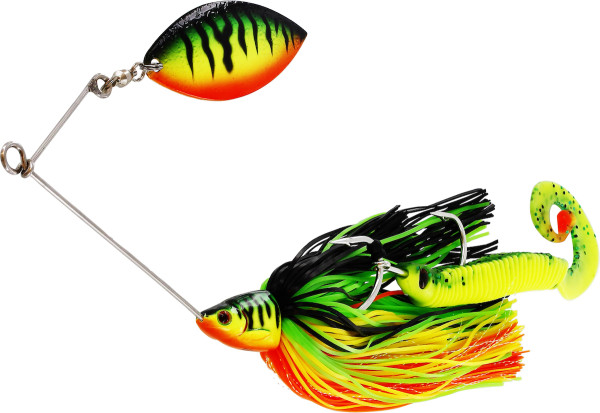 Westin MonsterVibe Willow Blade 65 g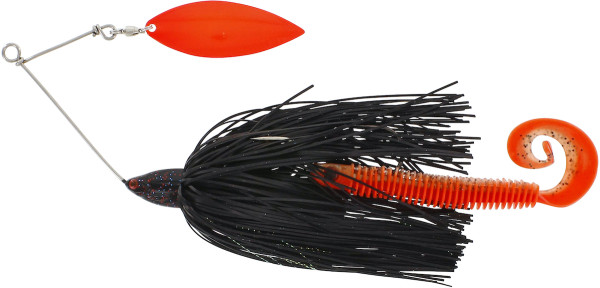 black mamba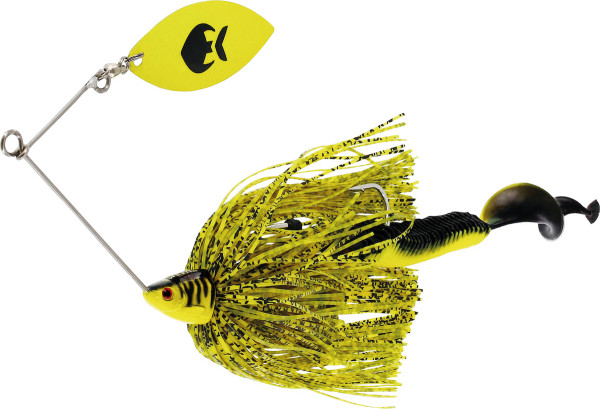 Westin MonsterVibe Willow Blade 65 g
Westin MonsterVibe Willow Blade 65 g
Westin MonsterVibe Willow Blade 65 g
Westin's Monstervibe is a large spinnerbait designed specifically for fishing in the weeds. It reliably catches big pike, musky, or bass and other predatory fish that like to hide in the shade of the weeds in summer. It comes in several versions with different blades, all of which have their own advantages.
This version has a willow leave which displaces a lot of water. It therefore runs very shallow and can be pulled through weeds and branches without hangers. It weighs 65 g and comes rigged with a ringteez as trailer.
Details:
Weight: 65 g
Ricky the Roach weedless weight design
Hand painted detailed colors
Custom-made Westin Willow blade (changeable)
Weedless design
Superior silicone skirts
Japanese-Style X-strong carbon steel single hooks
Trailer hook loose mounted with RingTeez CT (changeable)
Heavy duty Ø 1,5mm wire
About Westin:
Westin Scandinavia experienced its origin already in 1952 by Ingvar Westin. Quickly, the very small carving workshop became a large fishing company, known first in Sweden and later throughout Europe. Due to the attention to detail and the perfectionist work on all products, Westin is now a household name for every predator fisherman. Innovation, passion and especially the hunt for big fish are the focus of this company, which is especially known for high-quality rods and particularly catchy lures.