Article successfully added.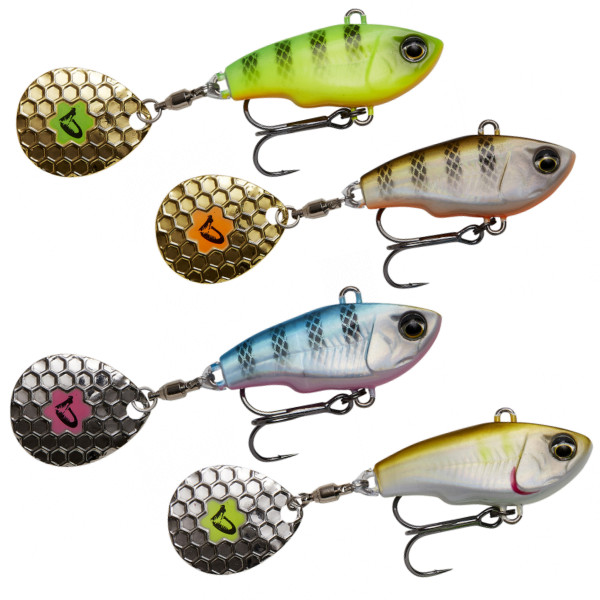 Savage Gear Fat Tail Spinjig 5,5 cm 9 g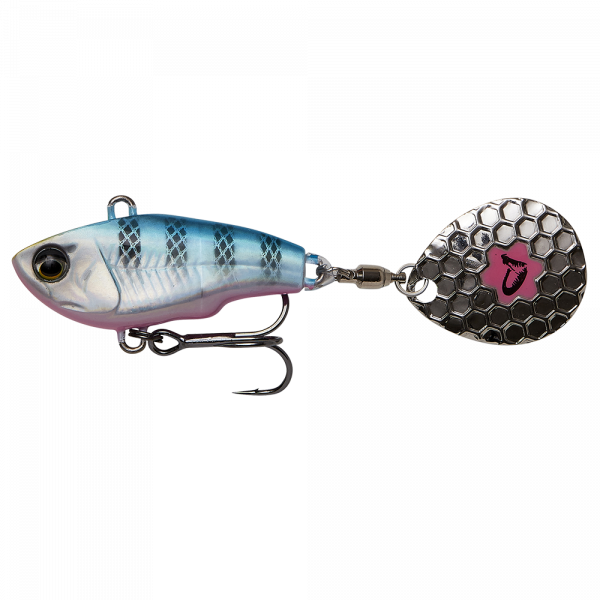 Blue Silver Pink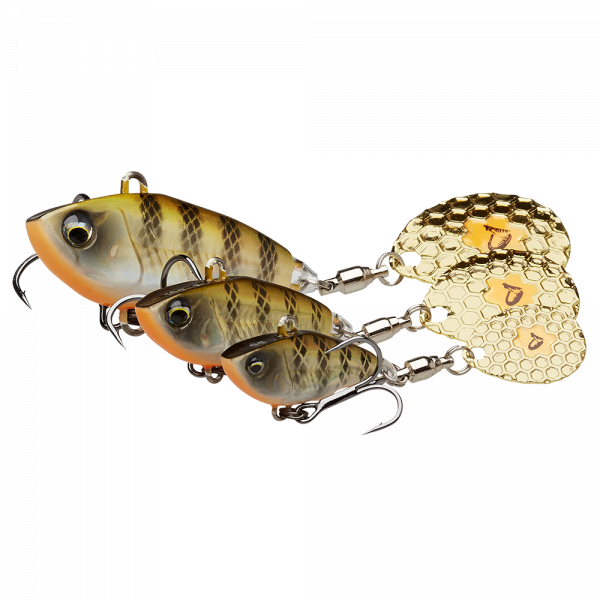 Savage Gear Fat Tail Spinjig 5,5 cm 9 g
Savage Gear Fat Tail Spinjig 5,5 cm 9 g
Savage Gear Fat Tail Spinjig 5,5 cm 9 g
With the Fat Tail Spin, Savage Gear introduces its variation of a spin jig, in its usual high quality!
The Fat Tail Spin is a wonderfully versatile lure. It convinces with an excellent casting distance, a spinner blade that starts up with the slightest movement and a high-quality colour design. This makes it the ideal search lure, whatever the water depth.
The jig spinner allows for a very varied presentation. You can simply drag it at different depths with varying speed, let it sink through the midwater, present it vertically or, as the name suggests, jig it over the bottom. A really great lure for perch, asp, trout, pike and black bass, you'll never miss a predator again!
Details:
Length: 5,5cm
Weight: 9g
Hook: SGY 1X BN treble
Spinner blade rotates instantly
Vibrating, flashing action
Long casting lure, ideal for searching
Plays while sinking and retrieving
Ultra sharp SGY treble hooks
About Savage Gear:
From a small hobby workshop to a huge and respected corporation. The founder Mads Grosell has managed to develop Savage Gear from a hobby of his to a leading company in fishing. The Danish company stands especially for regular innovations in lures, especially softbaits. But they also produces rods, reels, leaders, tools and many other important things. Savage Gear has never lost its goal to sell quality products at a fair price and stands behind this concept like hardly any other manufacturer. The impressive thing is: Everything Savage Gear touches becomes good! Behind this is a large team of pro anglers and developers who always strive for the best.