Article successfully added.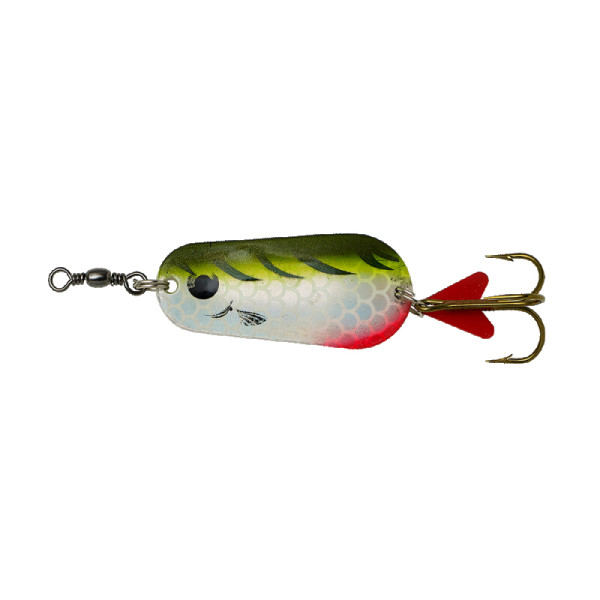 olive/chartreuse tiger uv
DAM Effzett Standard Metalbait 4,5 cm 16 g
DAM's original Effzett Blinker: An absolute classic that has proven its catchability spectacularly for many, many years. Today, as in the past, this successful lure has its absolute justification in every predator bait box, because its unique running behavior, which imitates a wounded fish, regularly seduces capital predators and entices them to bite.
Many decades of worldwide use on various predators acknowledge the merciless appeal of this classic spin lure. A lure that may be getting a bit old, but will still bring you just as much success today as grandpa had back in the days.
Details:
Classic metalbait for various predators
Seductive, tumbling action
Ultra-sharp treble
Size: 4,5 cm
Weight: 16 g