Article successfully added.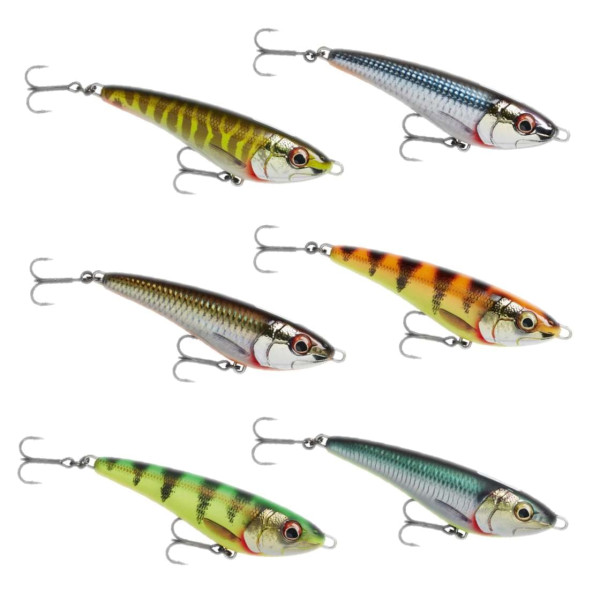 Savage Gear Freestyler V2 Slow Sinking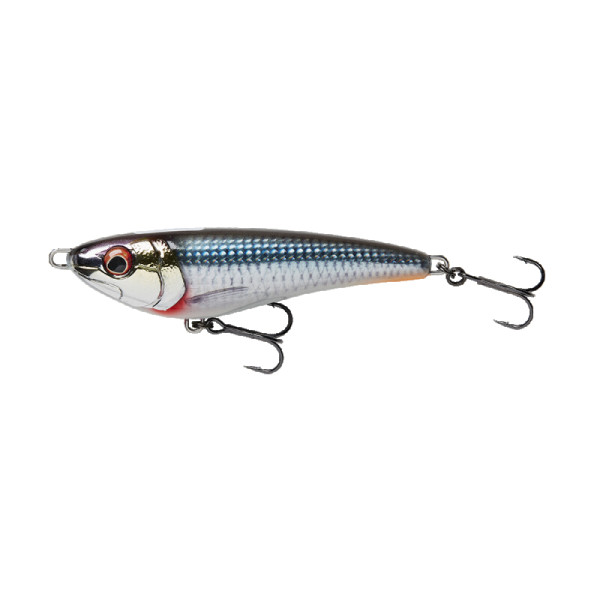 roach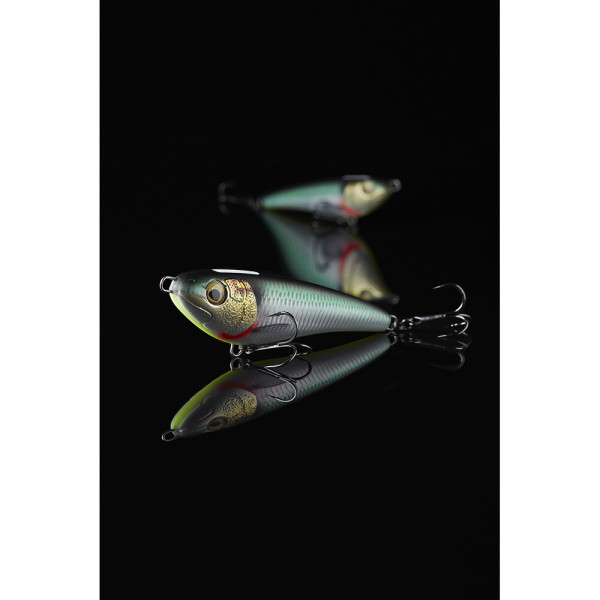 Savage Gear Freestyler V2 Slow Sinking
Savage Gear Freestyler V2 Slow Sinking
Savage Gear Freestyler V2 Slow Sinking 13 cm 46 g
The Savage Gear Freestyler V2 keeps what it promises: the action is unpredictable and irresistible especially for pike - a real freestyler. The new version has been thoughtfully revised and convinces with even more catchability and robustness.
The lure can be guided in many ways: Simply reeled in, the lure swims in wide and sweeping paths. More aggressively twitched or jerked the hardbait breaks out unpredictably to the side and makes tired predators lively. The built-in Spring Movement System contains a spring-supported ball that ensures the Freestyler V2 sends delightful acoustic signals into the water. Together with the unpredictable running behavior, this is a combination that pike find hard to resist.
The lure's particularly slow-sinking swimming behavior allows fishing just above the weed, in shallow bays and channels. Perfect anywhere you want the lure to run just below the surface. A great lure that is incredibly versatile and could already catch countless pike. This one should not be missing in any box!
Details:
Hardbait with unpredictable action and running behavior
Wide range of colors - suitable for all conditions
Lively Spring-Movement-System for the special attraction
Ultra-sharp SGY 1X BN trebles
Swimming behavior: Slow sinking
Length: 13 cm
Weight: 46 g
About Savage Gear:
From a small hobby workshop to a huge and respected corporation. The founder Mads Grosell has managed to develop Savage Gear from a hobby of his to a leading company in fishing. The Danish company stands especially for regular innovations in lures, especially softbaits. But they also produces rods, reels, leaders, tools and many other important things. Savage Gear has never lost its goal to sell quality products at a fair price and stands behind this concept like hardly any other manufacturer. The impressive thing is: Everything Savage Gear touches becomes good! Behind this is a large team of pro anglers and developers who always strive for the best.