Article successfully added.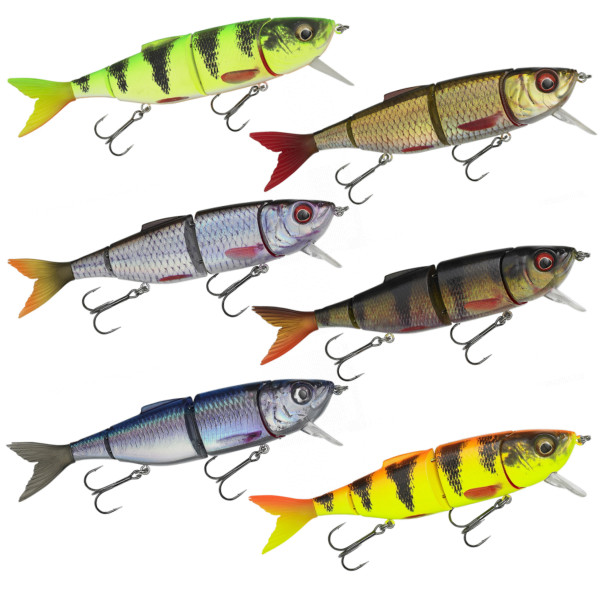 Savage Gear 4 Play V2 Liplure Hardbait 13,5 cm 18 g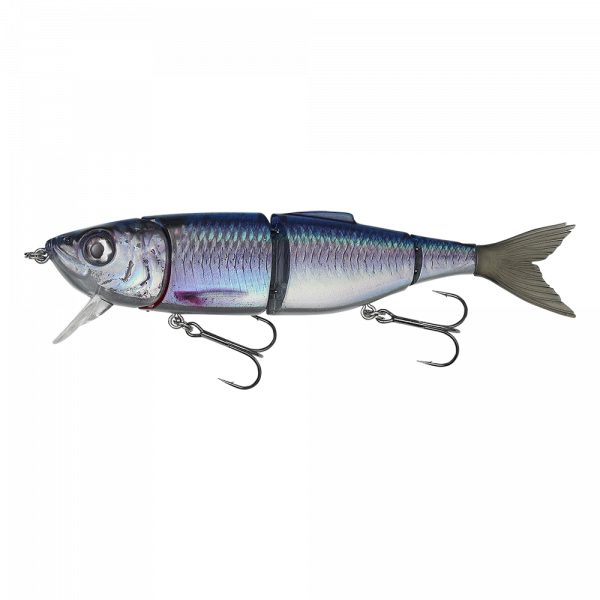 herring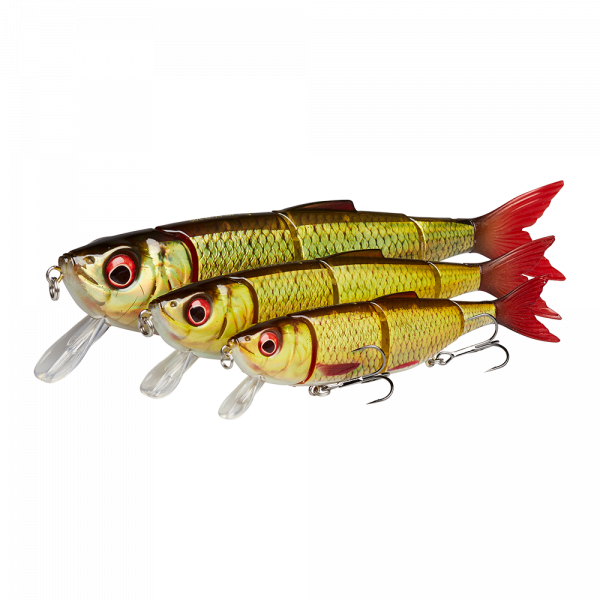 Savage Gear 4 Play V2 Liplure Hardbait 13,5 cm 18 g
Savage Gear 4 Play V2 Liplure Hardbait 13,5 cm 18 g
Savage Gear 4 Play V2 Liplure Hardbait 13,5 cm 18 g
The Savage Gear 4Play V2 Liplure is a well-done combination of swimbait and jerkbait and can also be presented in deeper water thanks to the diving scoop!
Based on a 3D scan of a real herring, it's not just the exterior that offers a convincing range of detail. The three joints connecting the four body parts create a seductive and provocative action when simply reeling it in, as it runs a solid S-curve. But as well as the classic swimbait action, the 4Play can also be guided like a jerk with a "stop and go" animation, gliding away wide to the side during the breaks. This action together with a slow sinking of the lure convinces many predatory fish to bite.
This makes the 4Play V2 Liplure a versatile weapon on pretty much all predatory fish, from pike to perch to zander in the dark, the action and wide, photochromic colour range leave nothing to be desired in a reliable artificial lure.
Details:
Length: 13.5cm
Weight: 18g
Slow floating
Hook: SGY 1X BN #4 treble hook
Diving scoop
3 joints, 4 parts
Semi-soft PVC tail
Hard ABS body
Photochromic colours
Swim and jerk action
About Savage Gear:
From a small hobby workshop to a huge and respected corporation. The founder Mads Grosell has managed to develop Savage Gear from a hobby of his to a leading company in fishing. The Danish company stands especially for regular innovations in lures, especially softbaits. But they also produces rods, reels, leaders, tools and many other important things. Savage Gear has never lost its goal to sell quality products at a fair price and stands behind this concept like hardly any other manufacturer. The impressive thing is: Everything Savage Gear touches becomes good! Behind this is a large team of pro anglers and developers who always strive for the best.