Article successfully added.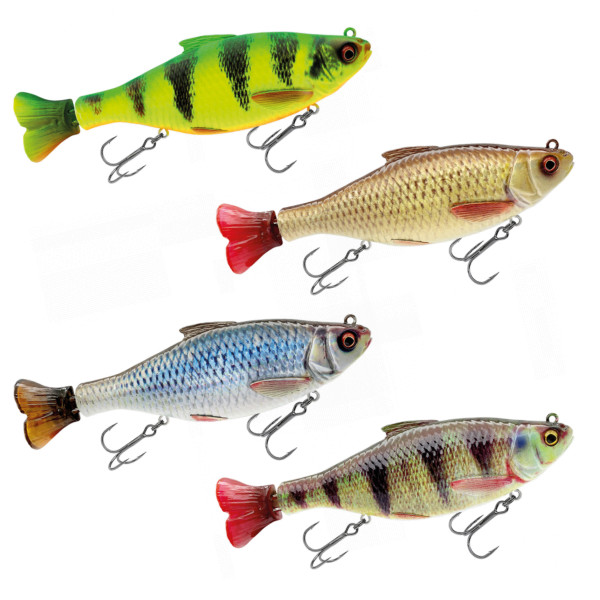 Savage Gear 3D Hardbait Pulsetail Roach 18 cm 90 g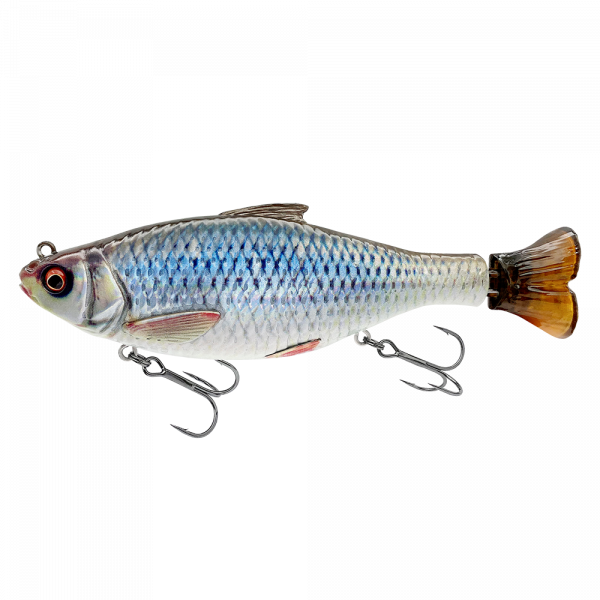 roach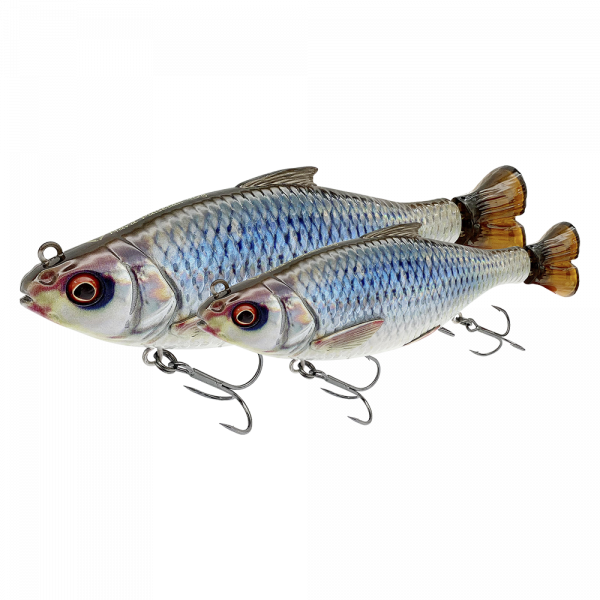 Savage Gear 3D Hardbait Pulsetail Roach 18 cm 90 g
Savage Gear 3D Hardbait Pulsetail Roach 18 cm 90 g
Savage Gear 3D Hardbait Pulsetail Roach 18 cm 90 g
The 3D Hard Pulsetail Roach from Savage Gear is, as the name suggests, based on a 3D scan of a real roach. This gives the lure an inimitably realistic look.
The Hard Pulsetail Roach, like the other lures in the Pulsetail family, is characterised by its punchy pulsating tail action. An action that not only looks very realistic when slowly lapping, but can also be easily perceived by predators at a distance in the water. The run of the lure is perfectly straight, without tipping or swaying, whether fast or slow. Furthermore, the lure emits a distinctive sound in the water, which also contributes to the lure's attraction and catchability. This high performance lure is rounded off by its outstanding casting properties thanks to the compact lure design. This makes it possible to reach places that previously seemed inaccessible with comparable swimbaits!
The perfect balance in the water combined with the pulsating tail movement and the outstanding casting characteristics make the 3D Hard Pulsetail Roach a perfect lure for big predators!
Details:
Length: 18cm
Weight: 90g
Hook: SGY 1X #1 treble
Slow Sink
3D scanned details
Pulsating tail action
Long casting lure
About Savage Gear:
From a small hobby workshop to a huge and respected corporation. The founder Mads Grosell has managed to develop Savage Gear from a hobby of his to a leading company in fishing. The Danish company stands especially for regular innovations in lures, especially softbaits. But they also produces rods, reels, leaders, tools and many other important things. Savage Gear has never lost its goal to sell quality products at a fair price and stands behind this concept like hardly any other manufacturer. The impressive thing is: Everything Savage Gear touches becomes good! Behind this is a large team of pro anglers and developers who always strive for the best.