Article successfully added.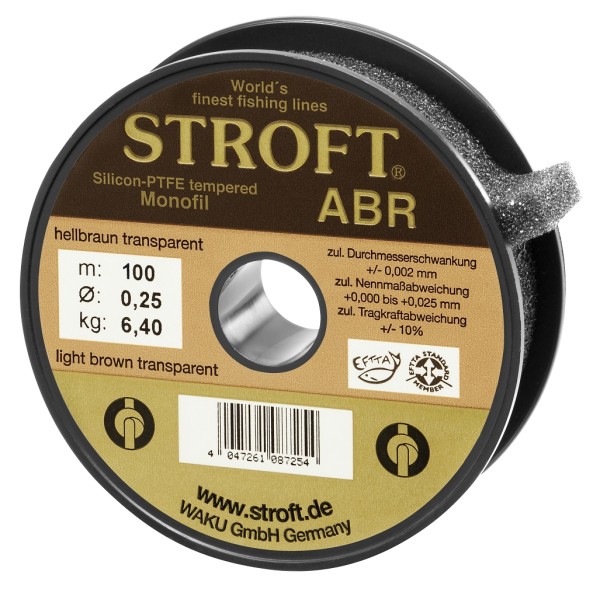 Stroft ABR Tippet Leader 100m/Spool
Stroft ABR Tippet Leader 100m/Spool
You asked for it - we have it! The Stroft ABR is the most used tippet when fishing with nymphs. And because you loose a nymph once in a while and need to tie a new tippet quite often during the day, Stroft's 100m spools come very handy. Furthermore you can save money here and waste less package.
The Stroft ABR (= abrasion) is designed for maximum abrasion resistance at the same strength as the famous GTM material! This is achieved by compacting the surface of the monofilament which also leads to a higher UV protection.
If rocks and other structures amage your leader faster than you would like, try Stroft ABR!
Details:
Colour: light brown transparent
Length: 100 m on tippet spool
| Diameter | Strength |
| --- | --- |
| 0,12 mm | 1,80 kg |
| 0,14 mm | 2,30 kg |
| 0,16 mm | 3,00 kg |
| 0,18 mm | 3,60 kg |