Article successfully added.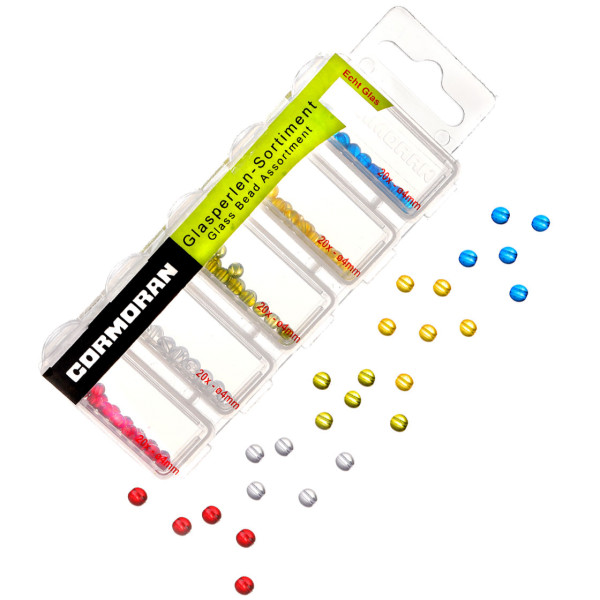 mixed
Cormoran Glass Beads Assortment 100 pieces
Stopper beads made of glass in various sizes and colors as spacers and knot protection in your leader rig, for example, between sbirolino and swivel. When tying flies, they are also often used, for example, for large, articulated streamers. The beads come in different sizes or colors that cover all areas of application.
Contents: 100 pcs.
Red:
20x Ø = 3 mm
20x Ø = 4 mm
20x Ø = 5 mm
20x Ø = 6 mm
20x Ø = 7 mm

Mixed colors:
20x red in Ø 4 mm
20x Green in Ø 4 mm
20x yellow in Ø 4 mm
20x Blue in Ø 4 mm
20x Transparent in Ø 4 mm