Article successfully added.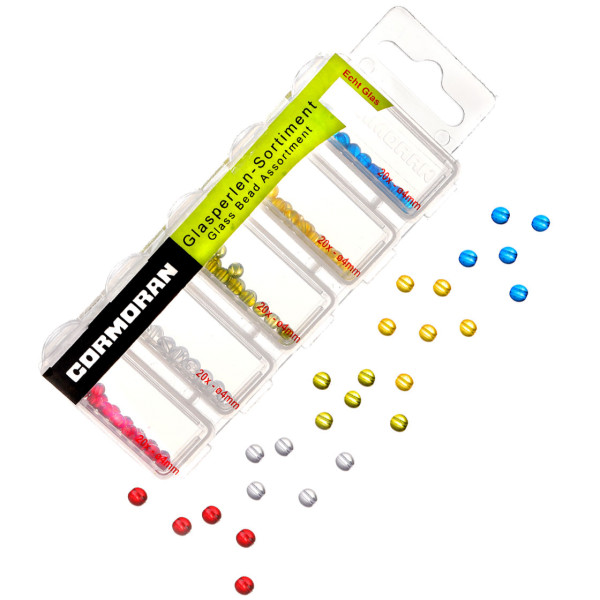 mixed
Cormoran Glass Beads Assortment 100 pieces
Stopper beads made of glass in various sizes and colors as spacers and knot protection in your leader rig, for example, between sbirolino and swivel. When tying flies, they are also often used, for example, for large, articulated streamers. The beads come in different sizes or colors that cover all areas of application.
Contents: 100 pcs.
Red:
20x Ø = 3 mm
20x Ø = 4 mm
20x Ø = 5 mm
20x Ø = 6 mm
20x Ø = 7 mm

Mixed colors:
20x red in Ø 4 mm
20x Green in Ø 4 mm
20x yellow in Ø 4 mm
20x Blue in Ø 4 mm
20x Transparent in Ø 4 mm
About Cormoran:
The German manufacturer Cormoran is known to many anglers far beyond the country's borders. The traditional company primarily produces spinning rods, reels, lures and accessories. Especially the lures have contributed significantly to the success and have already caught countless big fish. Despite all the experience, quality and know-how Cormoran offers the products at more than just fair prices and allows you to fish successfully with good products without unnecessarily burdening your wallet.