Article successfully added.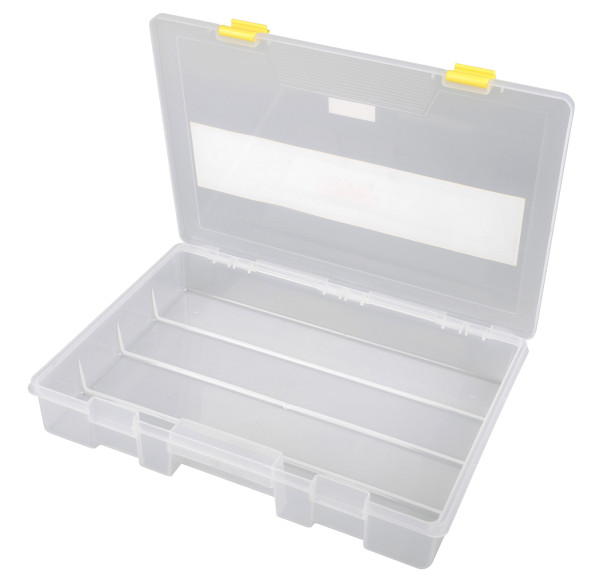 Spro Tackle Box Toolbox 35,5 x 25 x 5,5 cm
Spro Tackle Box Toolbox 35,5 x 25 x 5,5 cm
Keeping order is half the battle and fishing is no different. Bait, rigs, tools and other small utensils must be well stored and organized to keep them handy and not lose track. Spro's tackle boxes are exactly your faithful companion to help you sort your equipment systematically and transport it smartly. The tackle boxes come in many different sizes, so there is something for every accessory and bag or backpack size. The Tackle Box 2300 is an excellent choice if you're looking to store your slightly wider items, such as pliers, leader spools, hook packs, or similar things that would not fit in other boxes.
Details:
Box made of sturdy plastic
Ideal to store wide items (pliers, spools, etc.)
Dimensions: 35,5 cm x 25 cm x 5,5 cm
Supplied without the contents shown
About Spro:
The Dutch tackle manufacturer SPRO has been a household name among predator anglers for years. The well-known manufacturer stands not only for excellent quality in all branches of angling, but especially for a very fair price-performance ratio. Whether rods, reels, lures, leaders or accessories; Spro convinces with sophisticated and functional products that bring you closer to your target fish and do not break the bank.