Article successfully added.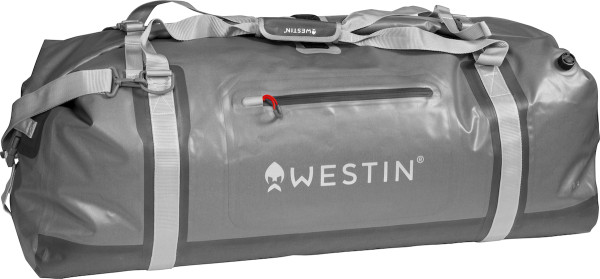 Westin W6 Roll-Top Duffelbag silver/grey XL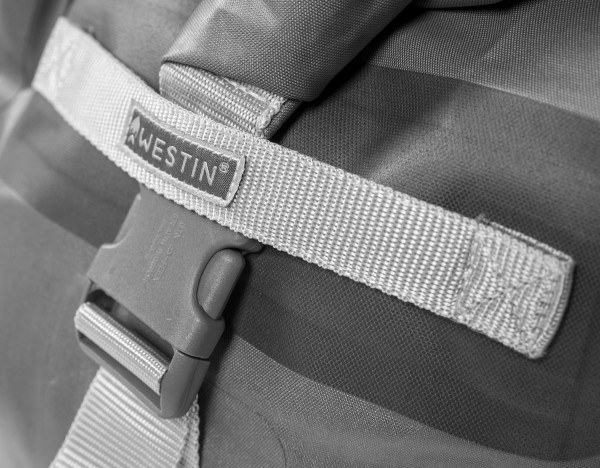 Westin W6 Roll-Top Duffelbag silver/grey XL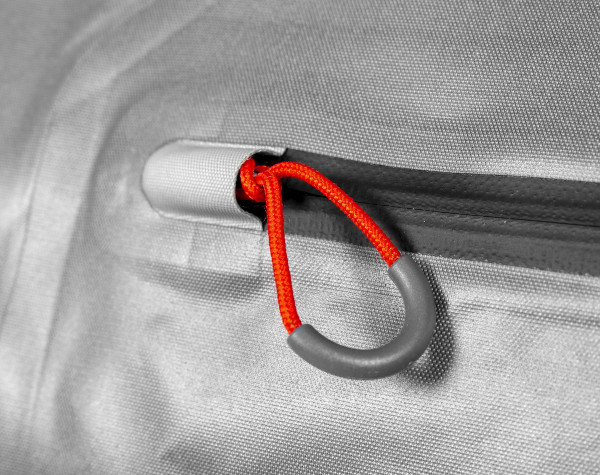 Westin W6 Roll-Top Duffelbag silver/grey XL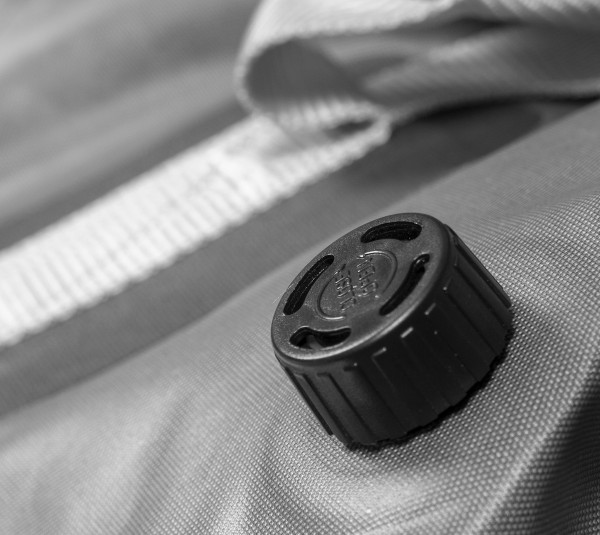 Westin W6 Roll-Top Duffelbag silver/grey XL
Westin W6 Roll-Top Duffelbag silver/grey XL
Westin W6 Roll-Top Duffelbag silver/grey XL
The demand on the equipment of anglers is constantly growing. This is especially true for carrying and travel bags, because these ensure that all the valuable belongings are safe on the road and reach their destination without harm. From short day trips, to weekend trips, to long trips with heavy luggage. With all the money and time we invest in our gear, we should always protect it properly.
The rugged and waterproof Westin W6 Roll-Top Duffel is your reliable travel companion to your dream destinations. It is lightweight, roomy and stows perfectly. But most importantly, it keeps your clothes, fishing gear and all the other essentials safe and dry. The xtra large version holds 85 L and is perfect for your shorter weekend trips. Whether you're on a plane or a bumpy pickup in the rain, the Roll-Top Duffel will keep your gear safe.
Thanks to the abrasion-resistant, waterproof 420D nylon / 600D oxford material, the contents not only stay dry, the bag is also very light - perfect for air travel, where every kilo counts. At the comfortable carrying handles, the bag can be perfectly grasped and easily transported. Only the outer pocket is the Duffel Bag not 100% waterproof, because the sturdy YKK zippers are only classified as water repellent, but a heavy rain shower is no problem.
If the roll closure is closed, you can let the excess accumulated air inside escape at the air valve. This way you get the bag even better compressed to the minimum size to stow it even easier. Important travel documents find space in the transparent inner pocket and are quickly at hand.
In short, a well thought-out travel bag that absolutely meets the requirements of globe-trotting anglers who like to travel in wind and weather.
Details:
Dimensions: 96 cm x 60 cm x 31 cm
Volume: 85 L
Robust, lightweight and very abrasion resistant
Material: 420D Nylon and 600D Oxford with waterproof TPU coating
YKK® water resistant zipper on the outside pocket
UTX-FLEX® buckles
Roll-Top closure: completely waterproof and quick to close
Air valve: to release air when the bag is closed
Outside pocket for quick access
Transparent pocket on the inside for important documents
Comfortable carrying handles
Bag is waterproof!
About Westin:
Westin Scandinavia experienced its origin already in 1952 by Ingvar Westin. Quickly, the very small carving workshop became a large fishing company, known first in Sweden and later throughout Europe. Due to the attention to detail and the perfectionist work on all products, Westin is now a household name for every predator fisherman. Innovation, passion and especially the hunt for big fish are the focus of this company, which is especially known for high-quality rods and particularly catchy lures.