Article successfully added.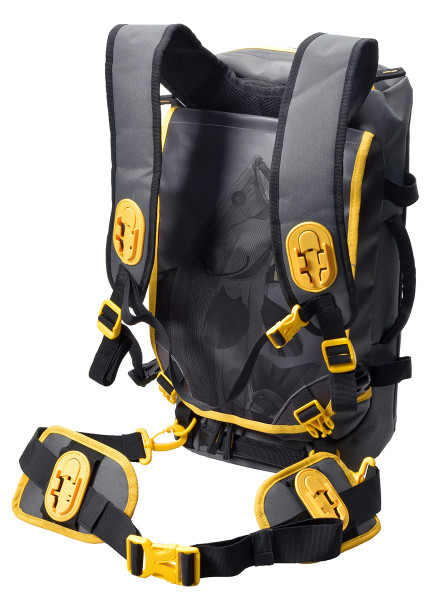 Sportex Duffelbag Solo with Backpack Function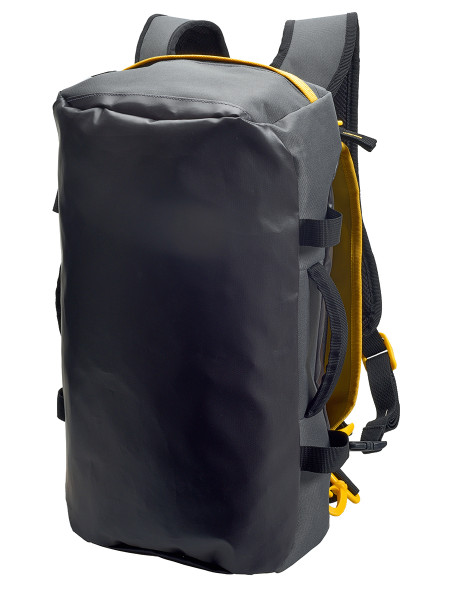 Sportex Duffelbag Solo with Backpack Function
Sportex Duffelbag Solo with Backpack Function
Sportex Duffelbag Solo with Backpack Function
Weatherproof bag systems are just as important for fishing as the fishing equipment itself. They protect important accessories, provisions and valuable electronics such as camera and cell phone from wind and weather. With all the money and time we invest in our equipment, we should always protect it appropriately and the demands of us anglers for appropriately functional equipment are constantly growing.
Sportex has developed the Duffel Bag, a flexible companion for all occasions: This water-repellent, weather-resistant and extremely kink-, tear- and wear-resistant fishing backpack made of highly durable TPU material was developed specifically for the requirements of the modern spin fisherman. The lid opening of the main compartment is located at the back. Open the lid and you have access to the entire interior. So perfect to store your big bait boxes. The shoulder straps can be easily unclipped and stowed in the corresponding back compartment. So you can turn the backpack into a duffel bag in no time. A corresponding shoulder strap is of course also included. With the additional carrying handles, it is even perfect as a practical travel bag for leisure. The included cell phone pocket reliably protects the smartphone from rain and at the same time ensures effortless operability in the bag.
In short: A real all-rounder in the usual Sportex quality, especially for anglers who like to have all the small accessories on hand without being too heavy-packed on the go...in any wind and weather. A bag for all situations.
Please note: The four spacious extra bags, which can be attached in any combination by click system, are not included in this SOLO version.
Details:
Material: 100% TPU coated polyester
Robust clip system on the straps
Separately avalable attachable pockets for easy access
Shoulder straps can be quickly stowed away
Quick change between backpack and travel bag
With practical shoulder strap
water-resistant
Size:

L: 45 x 35 x 18 cm
M: 42 x 26 x 14 cm
About Sportex:
Sportex is one of the relevant brands that have shaped the sport of fishing for a long time. Through the highest technical implementation, the highest quality components, and refined innovation, Sportex has been one of the strongest players in rod building for years. Many of today's widely used technologies once came from their company and were then established on the global market. Owners of a Sportex rod know what huge potential lies in the fine sticks and anglers who want to experience the full power of today's technologies cannot walk past the top models from Sportex.