Article successfully added.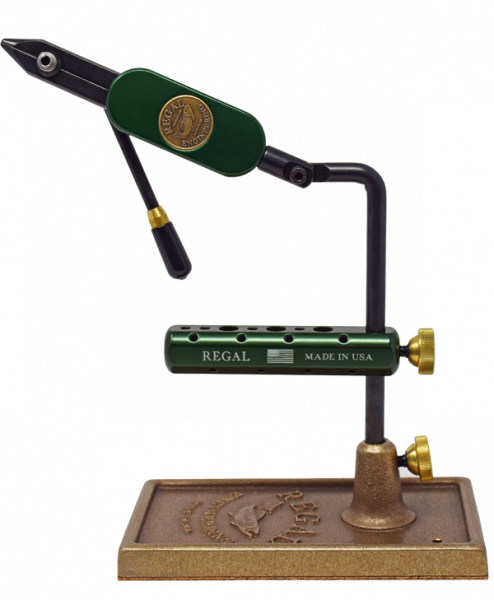 Regal Tool Bar rustic pine
Regal Tool Bar rustic pine
First-class fly tying vises by Regal Engineering from the USA easily please the most demanding fly tyers all over the world. Therefore, it's hardly surprising that the innovative accessories from the American premium manufacturer have a well thought out design with a truly outstanding quality.
The Regal Tool Bar is the ideal choice for a tidy fly dying desk without restricting your freedom of movement around the head of your vise. A total of 15 chambers in three different sizes allow storing all kinds of fly tying tools. Therefore, your scissors, bobbins and other accessories will always be close at hand and won't get lost underneath piles of tying material during the creative process of creation. This enables an ideal workflow in order to fully enjoy extensive fly tying sessions.
Details:
Useful tool rack in premium quality
A total of 15 chambers in three different sizes for storing all kinds of fly tying tools – from large scissors to small dubbing needles
Reliable locking screw for a secure hold
Anodized, stylish Rustic Pine Vintage Finish
Suitable for vises with a maximum stem diameter of 0,95 cm (3/8") or smaller
Color: Rustic Pine
Made in USA