Article successfully added.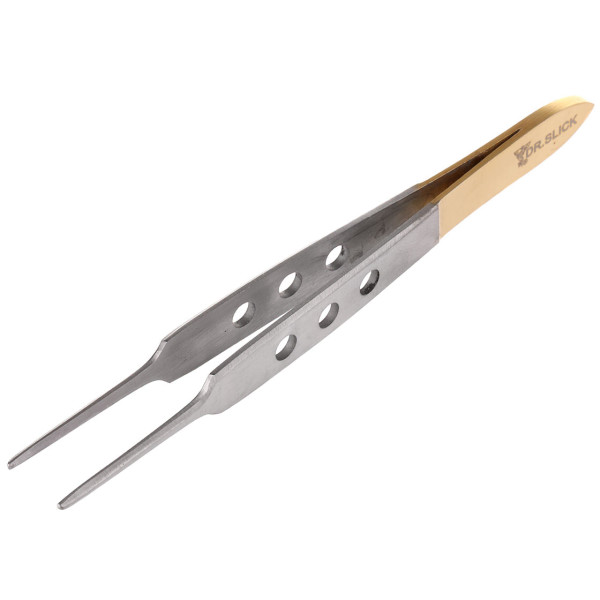 Dr. Slick Bishop Tweezer Straight gold & satin
Dr. Slick Bishop Tweezer Straight gold & satin
A fine pair of tweezers facilitates many steps on the tying stick! This tool is not only a great help when grabbing small hooks and beads. Also when it comes to untangle flash hooks, to loosen twisted dubbing or to separate other materials a tweezer is an advantage.
The Dr. Slick Bishop Tweezer Straight tweezers are lightweight tweezers with fine tips. This allows for pinpoint gripping of binding materials to pick them up from the binding table or from a storage box.
Details:
Fine and lightweight tweezers from Dr. Slick
For picking up small parts such as beads or hooks
Dr. Slick sticker included
Length: 10 cm
About Dr. Slick:
In 1989 DR. SLICK COMPANY was founded by a surgeon with the sole purpose of developing the highest quality fishing and fly tying tools. The precision tools go through a 6-step inspection process during manufacturing to ensure that each tool has a high standard of quality that is second to none. To this day, Dr. Slick's tying tools are designed by anglers for anglers and always inspire with innovative, flawless accessories for the tying table.