Article successfully added.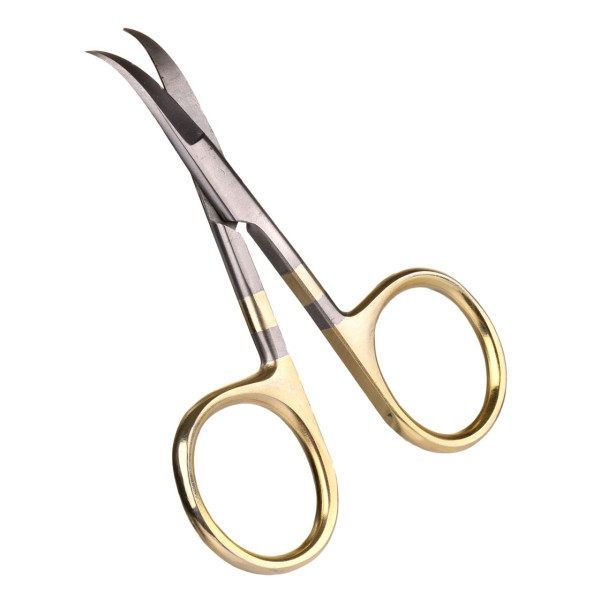 Dr. Slick All Purpose 4" Scissor Curved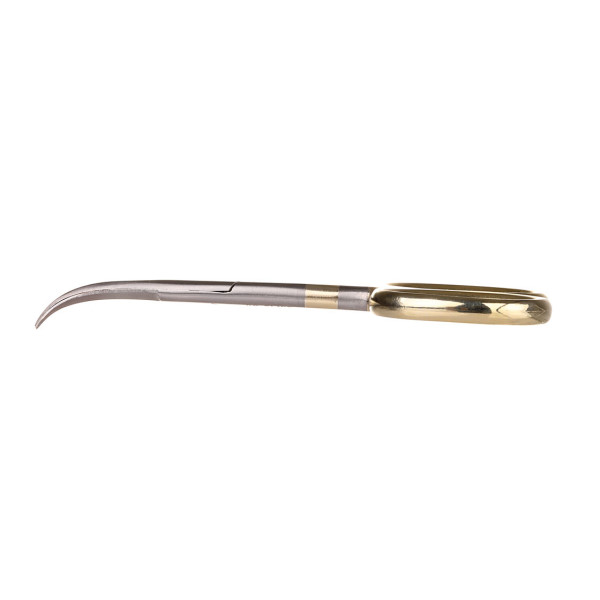 Dr. Slick All Purpose 4" Scissor Curved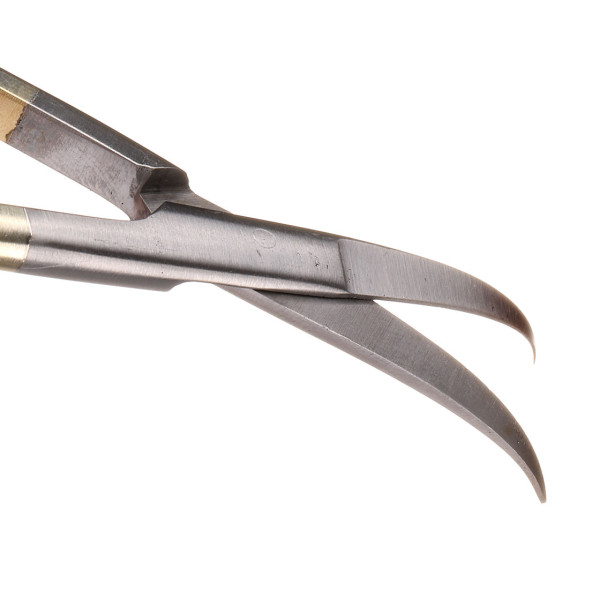 Dr. Slick All Purpose 4" Scissor Curved
Dr. Slick All Purpose 4" Scissor Curved
The Dr. Slick All Purpose Curved Scissors are razor sharp scissors with two serrated blades in a curved shape. The curved blades will not shy away from any material and always leave a clean cut. Their absolute strength, however, is in shaping deer hair heads like a muddler or bulkhead. But even foam flies like the Chernobyl Ant can be cut into a perfect silhouette with these scissors.
The cutting edge of the All Purpose Curved consists of two finely toothed and razor sharp blades made of an insensitive 440 steel, which is also used for the production of knives, razor blades and ball bearings. The handles of the scissors are also given a gold finish, which further enhances the look of the scissors.
In short: The All Purpose curved scissors are an important tool when it comes to bringing, for example, muddler heads into a perfect shape. In addition, the scissors impress with their serrated, razor-sharp cutting blades and high-quality workmanship.




Details:
Curved scissors from Dr. Slick for cutting muddler heads and similar fly patterns.
All-purpose cutting for every conceivable tying material
Serrated, razor sharp blades for a perfect cut
Ultra-sharp and durable 440 steel
Length: approx. 10.2 cm (4 inch)
About Dr. Slick:
In 1989 DR. SLICK COMPANY was founded by a surgeon with the sole purpose of developing the highest quality fishing and fly tying tools. The precision tools go through a 6-step inspection process during manufacturing to ensure that each tool has a high standard of quality that is second to none. To this day, Dr. Slick's tying tools are designed by anglers for anglers and always inspire with innovative, flawless accessories for the tying table.