Article successfully added.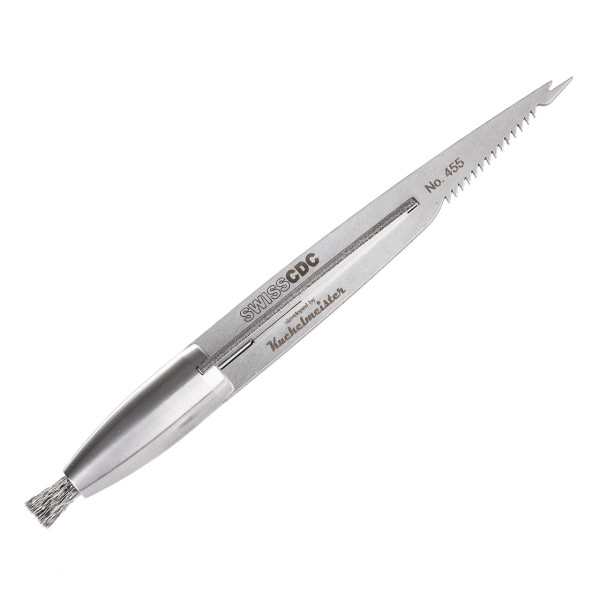 SwissCDC Multibrush Tool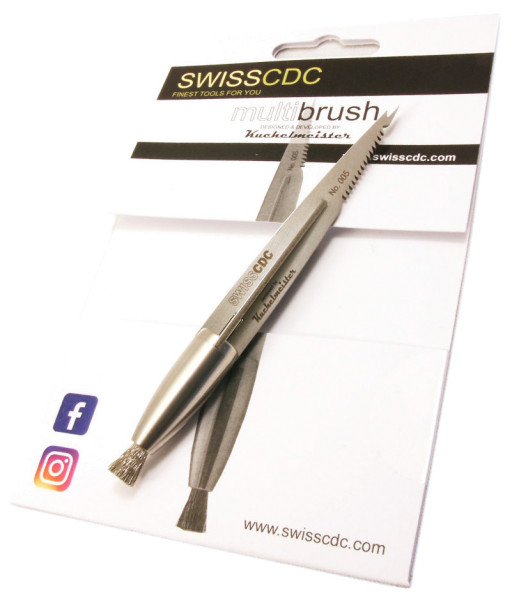 SwissCDC Multibrush Tool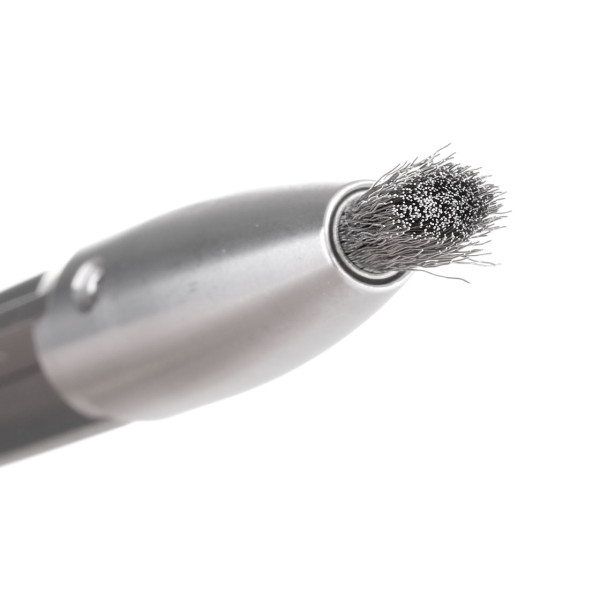 SwissCDC Multibrush Tool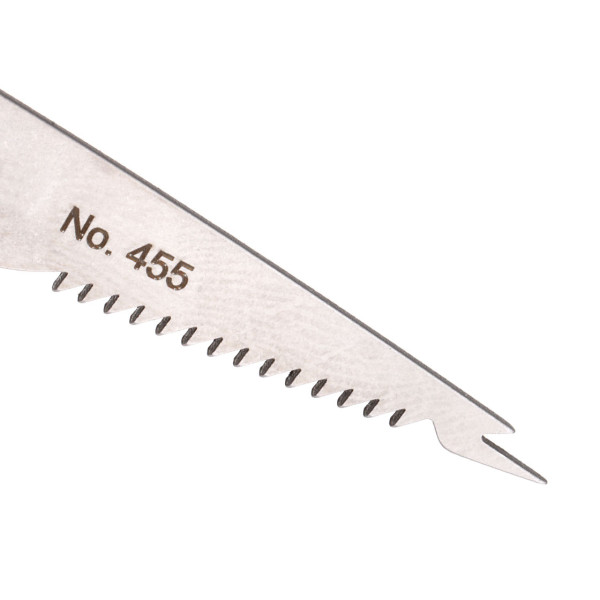 SwissCDC Multibrush Tool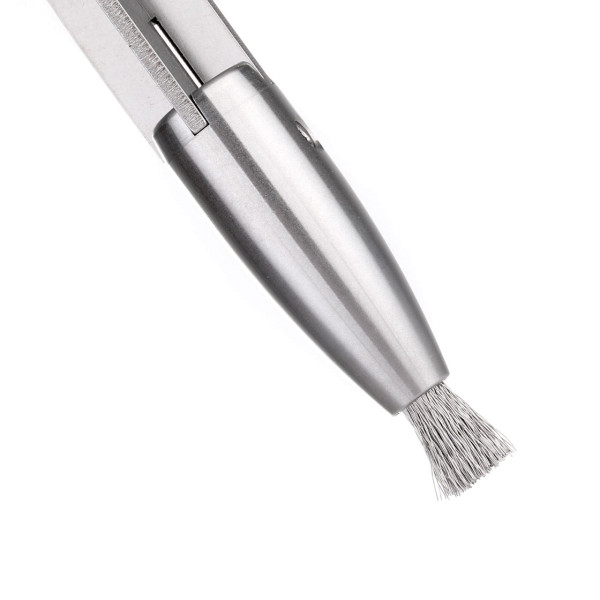 SwissCDC Multibrush Tool
SwissCDC Multibrush Tool
The company SwissCDC is known for high-quality natural materials for tying flies - especially for the best CDC feathers on the market. But the Swiss company is also constantly setting new standards in the development of sophisticated tying tools. With the Multibrush Tool, Swiss CDC, in cooperation with tying professional Christian Kuchelmeister, now presents another tool that will inspire experienced fly tyers. In terms of functionality, workmanship and design, the Multibrush is 100% convincing and clearly sets itself apart from conventional dubbing brushes on the market.

With a weight of 27 g, the Multibrush Tool is light as a feather in the hand and allows very precise work. The front brush is made of stainless steel and contributes to the fact that you can work on your patterns with a lot of feeling and with pinpoint accuracy. Very accurate brushing of dry flies, wet flies and nymphs (or parts of a fly pattern) has never been so easy! At the other end of the tool is a serrated brush, perfect for brushing out undercoat. It is also very easy to remove trapped hair or fur with this brush. We especially like to use this side for larger patterns or streamers too! Here you will also find a V-shaped cut-out, which Kuchelmeister has developed for doubling hackles on Salmon flies or others. Thanks to the fine tip, you can also use it for many other typical tasks that would otherwise be done with a needle. In short: a very universal dubbing brush in proven SwissCDC quality.

Details:
High-quality tool for working with dubbing, fur and hair
Dubbing brush made of stainless steel
Coarse serrated brush for combing out undercoat
Suitable for dry flies, nymphs, wet flies and streamers
Tapered end for many typical handholds at the tying table
Made of stainless steel with a matt finish
Ergonomic handle
Weight: 27 g

Tip: The front brush is replaceable and available separately from SwissCDC. We give it a green thumbs up! Because tools from SwissCDC will last you for many years and are therefore particularly sustainable.