Article successfully added.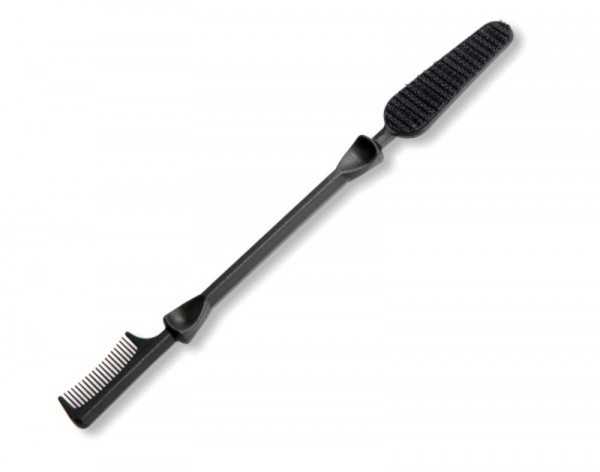 Stonfo 645 Comb Brush 2in1
Stonfo 645 Comb Brush 2in1
Stonfo from Italy are not just well known for their high-quality vises but also for userfriendly and practical tying tools.
Whether you're tying a dry fly, a nymph or a streamer... after securing your tying thread you can add even more life to your bug by brushing the dubbing gently or using a comb to untagle the materials used. For this very last step Stonfo's Comb Brush is a handy 2in1 tool. On one side you find a narrow-toothed comb (ideal for flash or craft fur) and on the other side a velcro brush to give your fly that 'spiky look' trout and grayling love so much.