Article successfully added.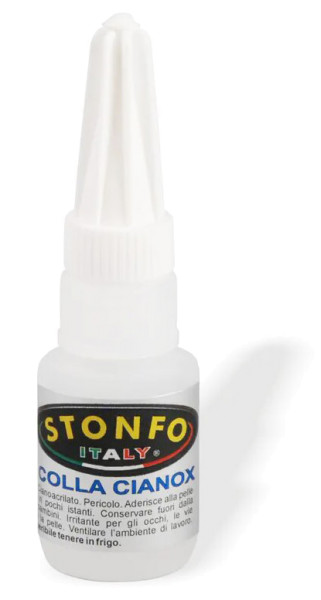 Stonfo 518 Cianox Super Glue
Stonfo 518 Cianox Super Glue
The 518 Cianox superglue from Stonfo is very versatile. The clear, low-viscosity cyanoacrylate adhesive is ideal for tying flies or securing knots in monofilament or fluorocarbon leaders. It can be dispensed very precisely and hardens within a few seconds. We recommend using a thin needle for application.
Content: 10 g
About Stonfo:
Established more than 40 years ago, the Italian manufacturer Stonfo is known for innovative and practice-oriented accessories – made in Italy. In particular, the high-quality fly tying vises and tools have an excellent reputation. Obviously, the Italian developers are aware of the fact that appropriate tools are of the highest importance for most handcrafts including fly tying. Proper equipment will lead to more fun while tying and simply to better results. Therefore, Stonfo offers a large selection of high-quality tools – just what you need to fully enjoy the creative process of creation. In fact, the well-thought-out tools from Stonfo will not only come in handy at the fly tying desk, but also while fishing. Without a doubt, these products will make the small challenges in the world of fly fishing much easier.