Article successfully added.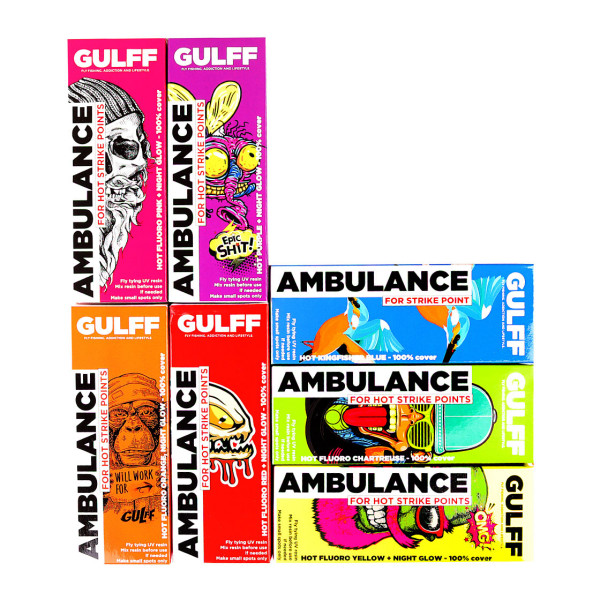 Gulff Ambulance Color UV Resin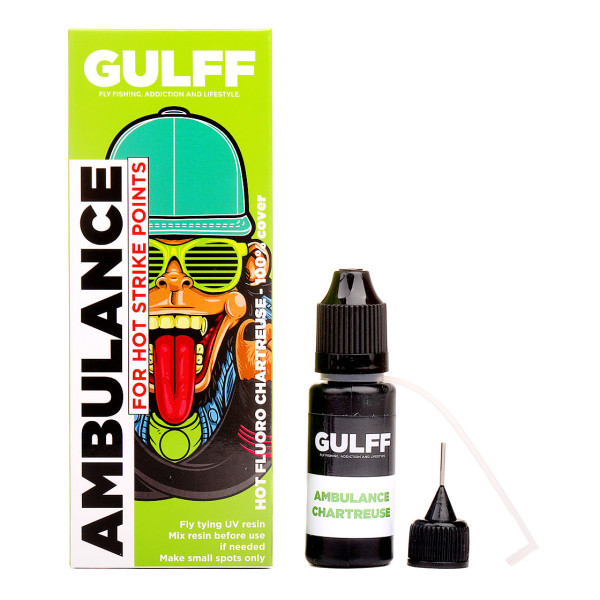 hot fluo chartreuse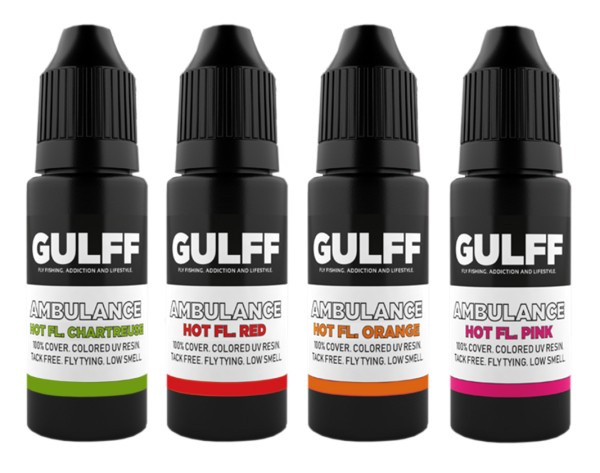 Gulff Ambulance Color UV Resin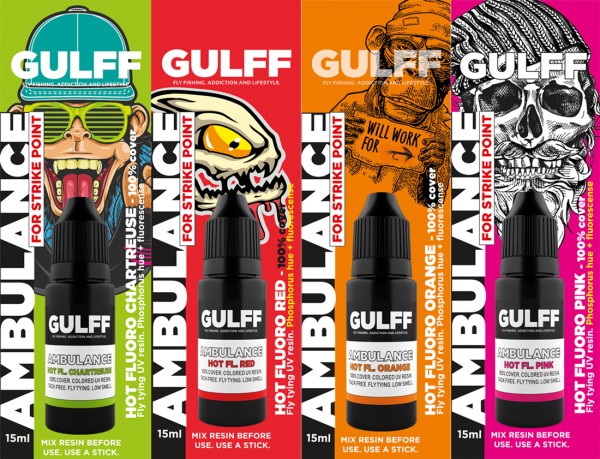 Gulff Ambulance Color UV Resin
Gulff Ambulance Color UV Resin
Gulff Ambulance Color UV Resin
Gulff Ambulance Color UV Resin
GULFF, Finland offers the largest selection of UV-curing glues on the market and has a reputation for developing innovative chemicals for fly tying. By collaborating with professional fly tiers GULFF comes up with easy to use products that are characterized by quick and tack-free curing – ideal for conveniently tying robust patterns!
The GULFF Ambulance series comprises fluorescent UV-resins specifically designed for creating hot-spots and trigger points. Modern nymph patterns such as the "Perdigon" and old classics like the "Pheasant Tail" alike can be equipped with a small super effective hot-spot right behind the bead, mid body or on the tag end. The bright, fluorescent color of the resins gives subtle patterns a special touch without overdressing the entire pattern – without turning it into a disco ball like appearance. But hot spots also have their place in dry flies, streamers and tube flies. Salmon fishermen like to add the hot spots right onto the treble hook where the glue holds on very sturdily, creeping into the junction of the three hooks. This actually improves the performance of the entire tube fly since wing material can no longer tangle in the junction of the treble hook. Next to the fluorescence GULFF Ambulance also incorporates phosphorous particles letting your flies glow in the dark, when charged with UV-light.
GULFF Ambulance Color UV Resin creates an opaque surface, dries within seconds under your standard UV-torch and is a pleasure to use on the tying bench – a true enrichment for ambitious fly tiers.
Details:
UV Color Resin
Fluorescent
Phosphorous particles: Glow in the Dark effect (charge under the sun in murky water or hit it with an UV-light prior to fishing)
Ideal for creating hot-spots and trigger points on nymphs, streamers, dry flies and salmon flies
Content: 15 ml