Article successfully added.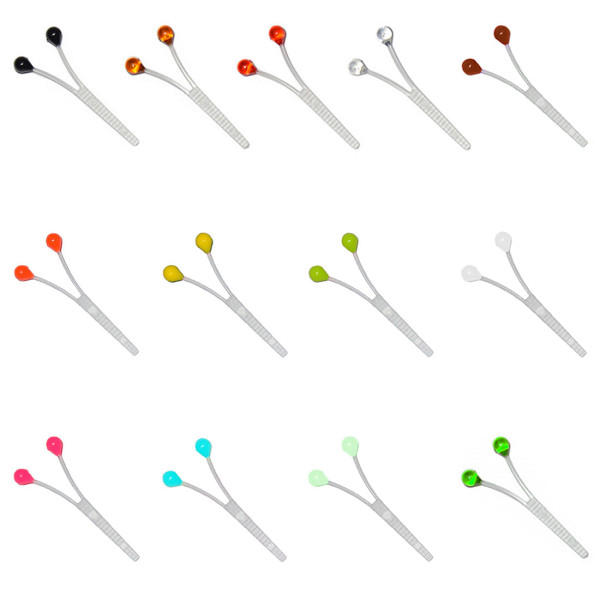 Easy Shrimp Eyes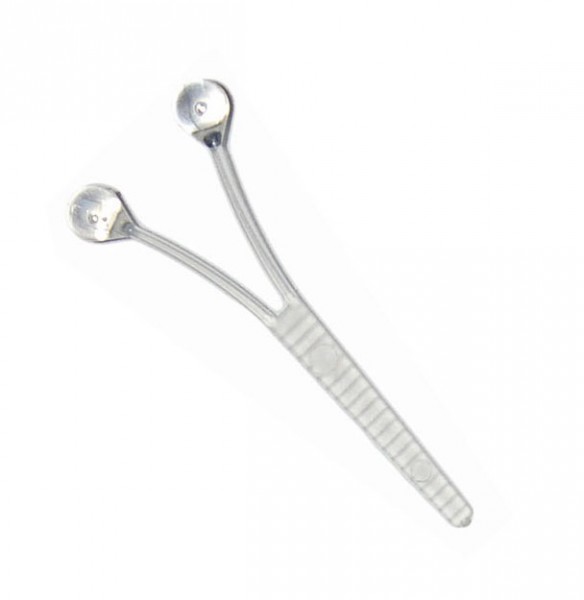 transparent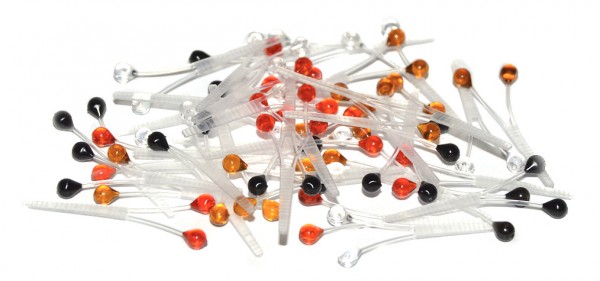 Easy Shrimp Eyes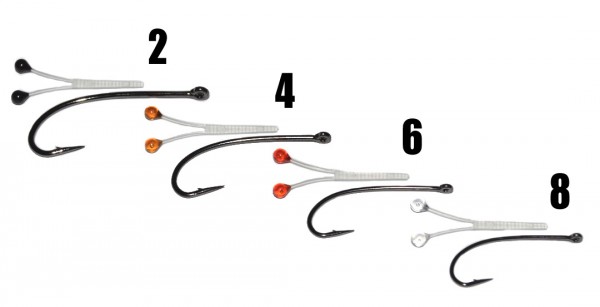 Easy Shrimp Eyes
Easy Shrimp Eyes
Easy Shrimp Eyes are designed to make fly tying of shrimp eyes as easy as possible for you.

Most tiers have experienced that the eyes can be tricky to get to sit properly on their shrimp flies. Either one eye goes a little more out or up than the other, or maybe you will experience that the eyes are out of shape when the fly is completed. Easy Shrimp Eyes will always be exactly the same length, and you don't have to worry about spending a long time to get your eyes to sit perfectly.
When the eyes are tied to the hook, it is very important that they sit firmly, then your flies may catch more than one fish, or maybe you're stuck in some branches and loose an eye.

Many tiers often varnish or even glue their eyes on the hook for the best durability, but with the grooves on the surface of the eyes, just make sure to tie the eyes normally tight, and then you are out of the need to ensure the eyes further. They now sit firmly and they will keep on with it.
The eyes are light flared outwards, and you can adjust them as you want to. Tf you wish the eyes to sit closer to the body, then you can tie the thread a little beyond the eyes stalks and then unite them slightly according to your wishes.

Easy Shrimp Eyes are made in various colors.

The transparent version can be colored with a marker.
You can use several sizes of hooks for your flies, you can either choose to cut some of the tying surface off, or tie in the whole tying surface to get a little more volume on the body.

The 4 showed hook sizes covers the needs for fishing after many different species, so despite the fact that Easy Shrimp Eyes is a one size product, it should cover the most needs in order to tie a shrimp fly.
Easy and simple.
The material used here has the same specific gravity as water, so don't have to worry about your fly to sinking too fast.
You can safely tie in your flies as you are used to, with the desired load of lead. If you want to fish at the top of the water column, then tie your fly without lead.
Contain 10 eyes per pack
Available in different color.
Size
These eyes are all 2,5 cm long ans can be cutted individual according to your hooksize.