Article successfully added.
Fly Tester 2020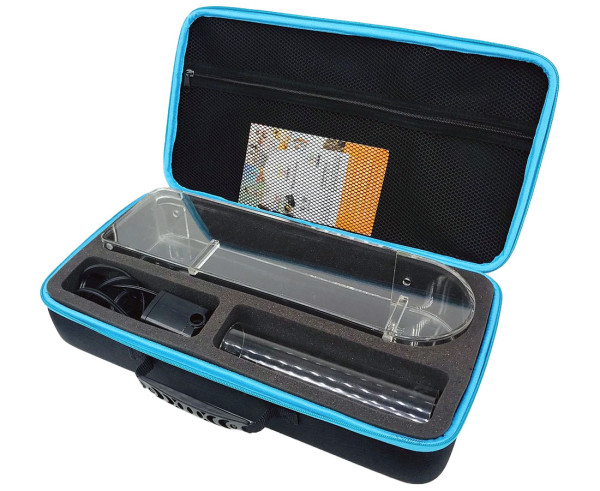 Fly Tester 2020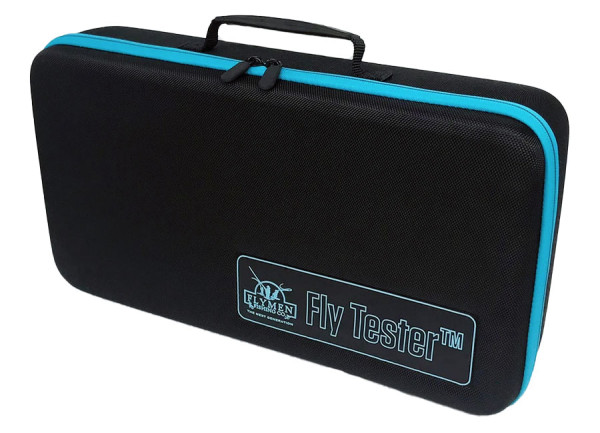 Fly Tester 2020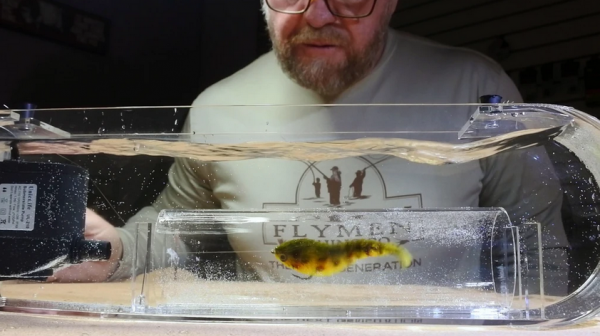 Fly Tester 2020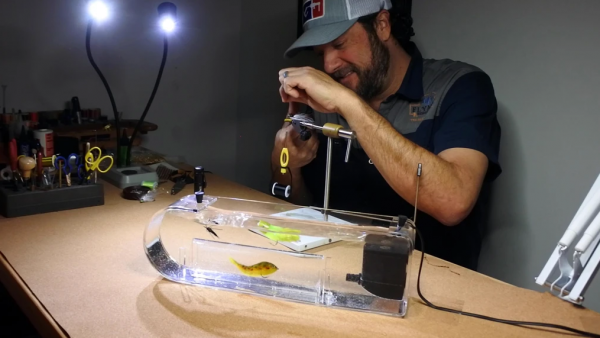 Fly Tester 2020
Fly Tester 2020
Tying - Testing - Fishing!

With the latest generation of Fly Tester from Flymen/FishSkull you can take fly tying to a whole new level. This complete "out of the box" solution allows you to test your flies directly at the fly tying table and before you start fishing on the river or lake. Thanks to a pump and a special design of the robust container, the Fly Tester generates a smooth, circular flow of water, allowing you to closely observe the movement of your pattern - and make small changes if necessary before the pattern goes into production for practical use. You can individually adjust the flow of the tank and let three flies swim in two directions. The Fly Tester is suitable for streamers and nymphs as well as for emergers and dry flies.

The Fly Tester is also a real highlight at presentations or at the tying table and attracts a lot of attention. A great help for ambitious fly-tyers and fly fishes who want to convince themselves of the suitability of their patterns already at the tying table.

With the Fly Tester ...


you can observe the swimming behaviour of your flies immediately after tying.
you can improve the design of your flies and be sure that your pattern works as planned when fishing.
you can share your flies with the fly fishing community by creating photos or videos from all angles.

The improvements of the latest Fly Tester generation:


Portability and protection: The Fly Tester comes in an elegant carrying case with a protective foam interior. At one-third the size and weight of the original 2014 model, the latest Fly Tester is extremely portable and easy to store.
Easy to clean: The Fly Tester's new removable streamer tube makes it easy to keep the Fly Tester crystal clear.
2X more affordable: The latest Fly Tester is available at a much more attractive price

Scope of delivery:
Protective bag
High quality lightweight acrylic test vessel with innovative bidirectional flow design
Removable streamer test tube
Tippet guide, clamps and fly-stick
Powerful water pump with adjustable flow control
Operating instructions
1 year warranty from the manufacturer

Details:
Weight: approx. 1,6 kg
Dimensions: H12 x W6.5 x L45
Volume: approx. 3.7 L