Article successfully added.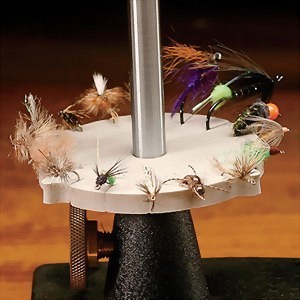 Fly Scene Vise Fly Rack
Fly Scene Vise Fly Rack
Fits on any fly tying vise stem! Foam accessory discs have slotted fly stations all the way around. Simply back the fly into a slot and it's held securely. Foam fly tying vice accessories are great for allowing cements or epoxies to dry before placing flies in box.
Delivery without Flies and Vise.
Content: 2pc