Article successfully added.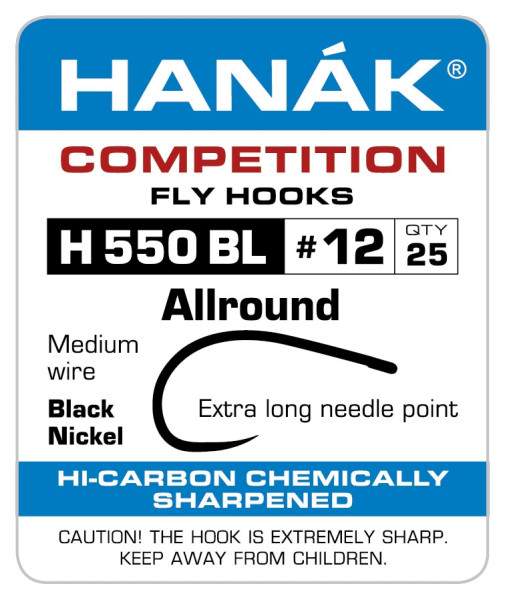 Hanak H 550 BL Allround Hook
Hanak H 550 BL Allround Hook
The Czech company Hanak should be familiar to every fly fisherman. It became famous not only because of the spectacular success of its hooks at international competitions and development cooperation with renowned competition anglers, but also because all fly fishers appreciate the unique features of Hanak hooks, such as perfectly thought-out design and the use of high-quality components.
The exceptionally innovative design of the Hanak hooks increases the efficiency of the hookset and the landing of fish in an incredible way.
The Hanak H 550 BL is a hook that is ideal for tying dry flies as well as nymphs. It is made of medium strength Hi-Carbon steel and has an extra long, slightly inward curved and extra sharp hook tip. It also has a wide hook gape and long shank.
Details:
First-class allround hook for tying dry flies and nymphs
Medium strength Hi-Carbon steel
Wide hook gape
Long shank
Extra long, inward curved hook tip
Barbless
Colour: Black Nickel
25 pieces