Article successfully added.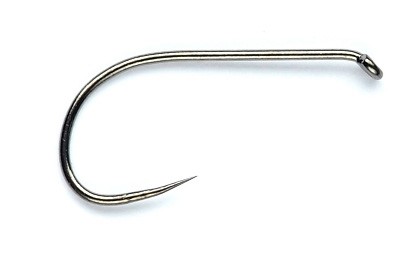 Partridge Patriot SLD Fine Dry Barbless Hook
Partridge Patriot SLD Fine Dry Barbless Hook
Thin wired hoook with beaked point for an improved hook hold. If you run into a wild jumping greyling next time, keep calm even without barb.
Patterns: All dry flies, especially sparse tied ones that have to float high. You may also use it for spooky fish and small emerger or light nymphs that are fished close to the surface.
Details:
Barbless
Colour: black nickel
Quantity: 25 pcs / pack
About Partridge:
The English manufacturer Partridge of Redditch is known for extremely reliable high-quality hooks and accessories. In fact, this very impressive company history already began in 1836. In all of these years, one thing still hasn't changed: These hooks constantly set new standards, and therefore they will easily please the most demanding fly fishermen and fly tyers. In addition to countless modern models, this impressive selection also includes many classic hook shapes. Summarized, these trustworthy hooks are always a great choice – because you simply should not lose the fish of a lifetime due to a weak hook!