Article successfully added.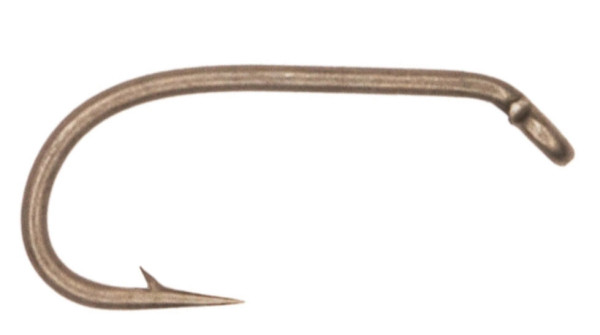 Sprite Hooks S1175 Heavy Match Wet Haken
was

€12.90 *

(38.37% Saved)
€7.95 *
Content:
50 piece(s) (€0.16 * / 1 piece(s))
Prices incl. VAT plus shipping costs
Sprite Hooks S1175 Heavy Match Wet Haken
The Sprite Hooks S1175 Heavy Match Wet hook is another premium all-around hook from sprite Hooks. The classic shape and common sizes of the Heavy Match allow you to tie almost any pattern on this hook known from dry flies, wet flies as well as small streamers. The hook is formed from a 2x strong wire, this makes this hook a top choice especially in waters where big fish are often expected.

The hook with a small barb is particularly pointed and quickly penetrates the fish's mouth, where it convinces with a secure fit. If desired, the barb can of course be pressed on with pliers without affecting the hooking properties of the S1401. A great hook for tying most dry fly patterns we know. But also great for some nymphs, wet flies and streamers.

Details:
First class all-round hook from Sprite Hooks
2x strong wire, holds even big fishes
1x short hook shank
Small barb that is easy to press on
Down eye shape
Content: 50 pieces per package
About Sprite Hooks:
Sprite has over 30 years of experience in the production of high quality fly hooks. Ambitious fly tyers will find a large selection of proven classics as well as suitable hooks for contemporary patterns at Sprite, some of which are also offered without barbs - for example for perdigons or jig nymphs. In addition to the excellent quality of the hooks, it is also the company philosophy that convinces us at Sprite. Because since 2020, the entire business has been run as a low-energy company, for example by using the smallest and lightest possible packaging and only using recycled packaging when distributing the products.