Article successfully added.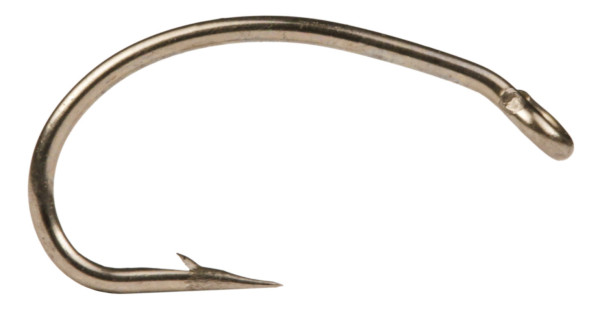 Sprite Hooks S1100 All Purpose Grub Hook
Sprite Hooks S1100 All Purpose Grub Hook
The All Purpose Grub Hook from Sprite Hooks is an all-round nymph hook that can be used for many fly patterns. However, patterns such as scud, buzzer and co. can be tied especially well on this hook. The S1100 All Purpose is a slightly curved nymph hook that makes creek crawfish look deceptively real, as they also have a slightly curved body.
The hook with small barb is particularly pointed and penetrates quickly into the fish mouth, where it convinces with a secure fit. If desired, the barb can of course be pressed on with pliers without affecting the hooking properties of the S1100.
A great hook for tying the main food of many samlonids in our rivers, the psyllids.


Details:
Allround Nymph Hook from Sprite
Normal wire thickness
Small barb can be pressed on if desired
Especially suitable for buzzers, scuds and similar fly patterns
Curved nymph hook with down eye
Especially pointed
Content: 50 pieces per package