Article successfully added.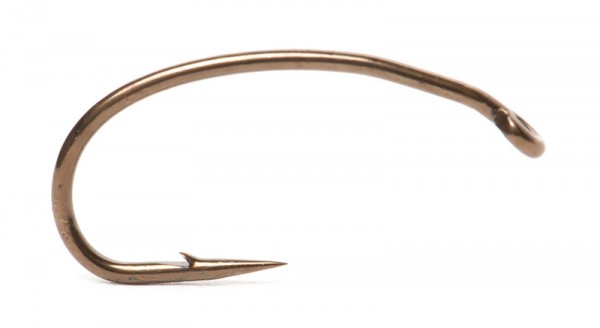 Partridge K4A-S Grub / Shrimp Straight-Eye Hook
Partridge K4A-S Grub / Shrimp Straight-Eye Hook
Curved hook for grub, scuds and as well emerger larvas. The just slight down eye allows easier threading when you are tying bulky heads. In addition to that it creates a bigger gape to the point that results in better hook sets.
Details:
With barb
Slight down eye
Colour: bronze
Quantity: 25 pcs / pack
About Partridge:
The English manufacturer Partridge of Redditch is known for extremely reliable high-quality hooks and accessories. In fact, this very impressive company history already began in 1836. In all of these years, one thing still hasn't changed: These hooks constantly set new standards, and therefore they will easily please the most demanding fly fishermen and fly tyers. In addition to countless modern models, this impressive selection also includes many classic hook shapes. Summarized, these trustworthy hooks are always a great choice – because you simply should not lose the fish of a lifetime due to a weak hook!