Article successfully added.

Greys GR80 Travel Single-Handed Fly Rod

Greys GR80 Travel Single-Handed Fly Rod

Greys GR80 Travel Single-Handed Fly Rod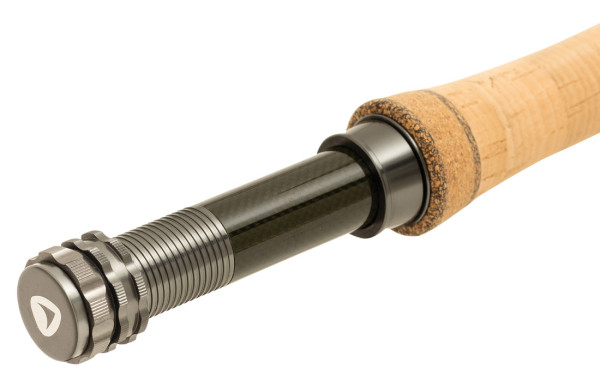 Greys GR80 Travel Single-Handed Fly Rod
Greys GR80 Travel Single-Handed Fly Rod
The GR80 Travel combines the travel-friendliness of a 6-piece fly rod with the performance of a 4-piece! An ideal choice for anyone who prefers to fish in faraway waters or those who simply depend on a small pack size. Apart from that, the GR80 Travel is in no way inferior to the standard GR80!
With the GR80 Travel, the product developers from Greys present a strong new addition to the segment of travel rods for the dedicated, traveling fly fishermen. Real all-around rods for Trout fishing on the river and stream, fishing streamers on larger water, or for use on the coast for Sea Trout. Of course, the product developers at Greys employed the latest generation of the proven Powerlux blanks for this series. The highly modulated "3M Powerlux 1000 Resin" combines precision with speed and power - exactly what you would expect from a modern fly rod.
The GR80 Travel is equipped with a chrome-plated guide ring, single-leg Recoil rings and a hand-crafted reel seat with a double lock-nuts that keeps your fly reel safe and secure. Section markings on each of the four sections facilitate precise ferrule alignment. The AAA cork grip completes the performance appearance of this series perfectly. In short, a travel-friendly fly rod and a true value for money, which is sure to exceed your expectations!
Details:
Progressive, fast action
6-piece travel rod
3M Powerlux 1000 Resin Carbon Blank
Markings on blank for ferrule alignment
Single-leg Recoil guide rings
Class AAA cork and composite hybrid grip
2-piece anodized aluminum reel seat with carbon insert
Cordura transport tube with subdivisions for the individual rod pieces
6-piece construction
| Class | Length | Weight | Handle |
| --- | --- | --- | --- |
| 5 | 9 ft (2,74 m) | 96 g | Half Wells |
| 7 | 9,6 ft (2,90 m) | 118 g | Full Wells |
| Rod Length | Length Rod Tube |
| --- | --- |
| 9 ft | 57 cm |
| 9,6 ft | 60 cm |
About Greys:
In the world of fly fishing, the British manufacturer Greys is known for modern fly rods and reels since 1968. In fact, all products from Greys have one thing in common: They combine a well-thought-out design with an outstanding value for money. Therefore, it is hardly surprising that every generation of the GR fly rod series has been extremely popular among fly fishermen worldwide. These rods offer a truly amazing performance that no one would have expected at this price – exactly what Greys is known for. Without a doubt, the close connection to the premium manufacturer Hardy has a great influence on the development of these fantastic products!