Article successfully added.

Douglas Sky Series Switch Fly Rod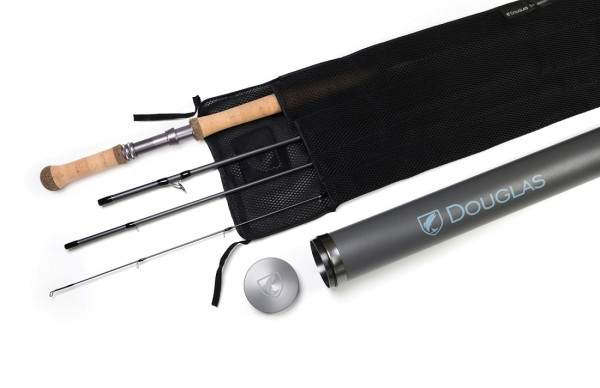 Douglas Sky Series Switch Fly Rod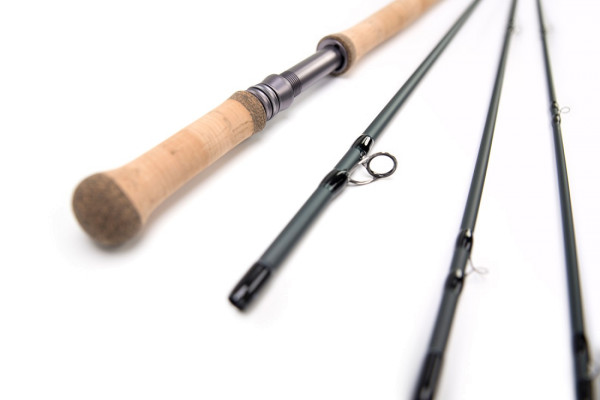 Douglas Sky Series Switch Fly Rod
Douglas Sky Series Switch Fly Rod
Douglas Sky Series Switch Fly Rod
The multiple award-winning Sky Series is a modern fly rod in a class of its own. Strictly speaking, however, these are four different rod models that were developed for completely different areas of application - and therefore also differ in terms of action and equipment. The three classic single-handed models of the Sky Series are complemented by these beautiful Switch rods. They form an link to longer Spey or Skagit rods on the market and can be cast with one hand as well as relaxed with two hands. So you get full flexibility! With a length of 11.4 ft (3.47 m), the Sky Series Switch can be used universally and is an ideal choice for Trout fishing on larger rivers with the streamer and for fishing for Steelhead or Sea Trout. But also for Asp or other predators in the river we can highly recommend the Sky Series Switch. Even for lightweight Salmon fishing in smaller streams this rod is a fantastic choice!
As with the Sky Series single-handed models, the Switch uses the latest rod building technologies in its quest to achieve fly rod perfection. The blanks are wonderfully lightweight and cast beautifully with a variety of shooting heads over all distances. The rods offer excellent dampening in the drill and tremendous power. They allow almost effortless casts, impressive precision and last but not least offer extreme durability. The innovative top-of-the-line components of the Sky Series include: Fuji Torzite Titanium Stripping Guides, REC Titanium Rings, a Short Spey handle made of AAAA-Flor cork, a skeletonized aluminum reel seat and double uplocking rings to secure the fly reel. The Sky Series Switch spacer is made of anodized aluminum.
The matte platinum blank of the Sky Series is made of nano carbon and has impressed us especially by its enormous recovery speed. What we noticed particularly positively on the first casts is the combination of speed and sensitivity. In combination with a crisp, short shooting head, the Sky Series Switch can be effortlessly loaded very deep and allows all typical water born casts in the tightest of spaces. This allows for fatigue-free, very relaxed casting throughout the day. In short: A high-end switch rod made of ultra-light nano carbon with the best components that can be found in modern rod building.
Details:
Modern Switch Rod
Multi-module blank with G-Tec graphite technology
Fast Action
Combines effortless casting and high sensitivity
Low swing weight
REC Titanium shape memory Cerecoil stripper guides with zirconia inserts
REC Titanium recoil guides
A skeletonized aluminum reel seat
Double uplocking rings with nylon bushings
Burled blackwood inserts
AAAA flor grade cork
Micro Spey Handle
Glare-free, matt platinum-coloured rod blank with G-Armour
Section alignment dots featuring rod line weight
Supplied in moisture wicking case and powder coated aluminium tube
30 year manufacturer's warranty
| Class | Length | Transport Length | Handle |
| --- | --- | --- | --- |
| 5 | 11,4 ft (3,47 m) | 96 cm (92 cm without tube) | Short Spey |
| 7 | 11,4 ft (3,47 m) | 96 cm (92 cm without tube) | Short Spey |
About Douglas:
The American brand Douglas Outdoors was founded in 2014 near Lake Ontario (NY). This relatively young rod building company is known for amazing craftsmanship, modern technologies and an outstanding quality. With the needs of demanding fly fishermen in mind, Douglas does not mass-produce cheap fly rods. In fact, all of these high-quality rods are made for the challenges of everyday use. Without a doubt, these passionate rod designers know exactly what experienced fly fishermen need and they know that their rods will play a huge role in the lives of their customers. This inspiring philosophy has guided the development of each of these wonderful rods!