Article successfully added.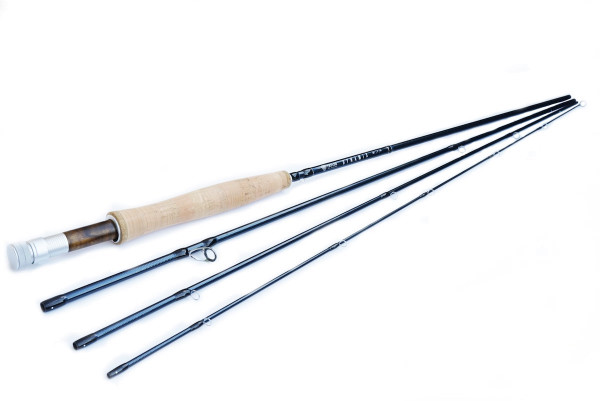 Taylor Dynamix Single Handed Fly Rod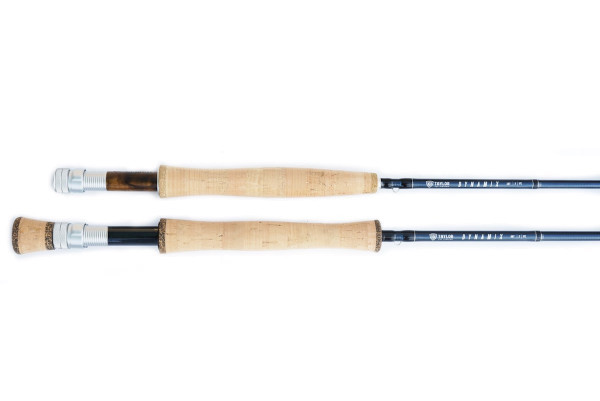 Taylor Dynamix Single Handed Fly Rod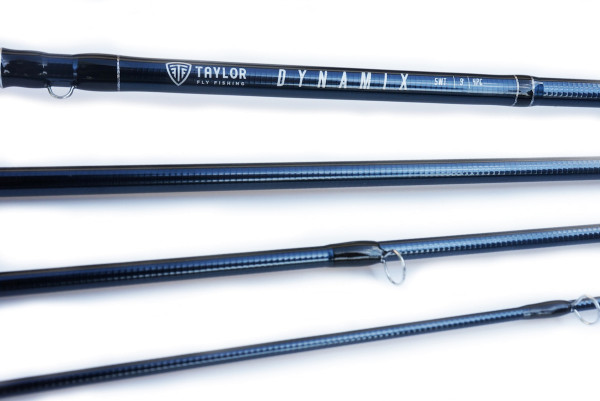 Taylor Dynamix Single Handed Fly Rod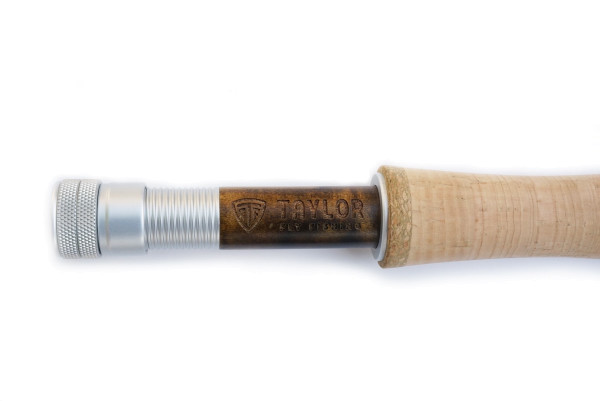 Taylor Dynamix Single Handed Fly Rod
Taylor Dynamix Single Handed Fly Rod
Taylor Dynamix Single Handed Fly Rod
Taylor Dynamix, the name says it all, because in physics 'dynamics' describes the interaction between force and movement of objects. And that was exactly the goal of this wonderfully tuned fly rod: to combine the perfect harmony between movement, sensitivity, speed and power in the deep blue blank of this wonderful rod.
Another goal of Taylor was to combine the popular taper design and thus casting feel of the popular Anomaly rod in a slightly more affordable guise. And that, in our opinion, Taylor has succeeded brilliantly. The fast to medium fast blank has a medium fast recovery, which allows an incredibly great feedback in the cast. So you feel the weight of the line at any time during the cast and can control it perfectly to deliver your flies buttery smooth to the target. Right off the bat, you get the feeling that everything is just right with the Dynamix: the construction is harmonious, the action of the rod is homogeneous and all this at a really fair price.
Long-lasting, hard-chrome-plated single foot guides (#3-6) or snake guides (#8) round off the deep blue blank perfectly, as does the noble, satin-silver reel seat with burl wood inlay (#3-6), which ties in seamlessly with the high-quality cork handle. A truly beautiful and, above all, though-through rod design, because nymph and saltwater anglers have also been thought of. The #3 in 10.6 ft. has been equipped with a downlocking reel seat and Fighting Butt, making it ideal for modern nymph fishing techniques, while the #8 has been given a saltwater-resistant reel seat and even sturdier snake guides. Coastal anglers and tropical enthusiasts will also get their money's worth with the Taylor Dynamix.
In short, the Taylor Dynamix is an incredibly harmonious, perfectly tuned rod at an unbeatable price. The feel, look and casting feel are at least as well tailored to each other as the individual classes are to their respective areas of use.
Details:
Fast to medium-fast action
Mid-flex
High modulus, extremely lightweight carbon fiber blank
Satin-silver reel seat with engraved burl wood inlay (#3-6)
Saltwater resistant reel seat in #8
Lightly sanded blank with deep blue glossy finish
Handle made of AAA cork
Chrome stripping guides with hard inlay
Hard chrome single foot guides (#3-6) or snake guides (#8)
Alignment points on the ferrules
4-piece
Cordura transport tube with noble rod sock
Lifetime warranty
| Class | Length | Weight | Handle |
| --- | --- | --- | --- |
| 3 | 10,6 ft (3,20 m) | 99 g | Half Wells / Fighting Butt (downlocking Reelseat) |
| 4 | 8,6 ft (2,59 m) | 79 g | Half Wells |
| 5 | 9 ft (2,74 m) | 82 g | Half Wells |
| 6 | 9 ft (2,74 m) | 91 g | Half Wells |
| 8 | 9 ft (2,74 m) | 110 g | Full Wells / Fighting Butt |
About Taylor Fly Fishing:
The young brand Taylor Fly Fishing from the USA is primarily known for one thing: high-quality fly reels with a unique design! In fact, these reels have way more to offer than a futuristic appearance and vibrant colours. Due to their outstanding quality and state-of-the-art technologies, these reels offer an extremely reliable performance that will easily please the most demanding fly fishermen – at a very competitive price. Of course, this also applies for the modern fly rods that Taylor has launched in recent years. Unsurprisingly, these rods stand out due to their unique and yet stylish designs. And just like the popular fly reels, they also offer a truly outstanding performance.